Space station core module in orbit to prep for next stage of construction
Share - WeChat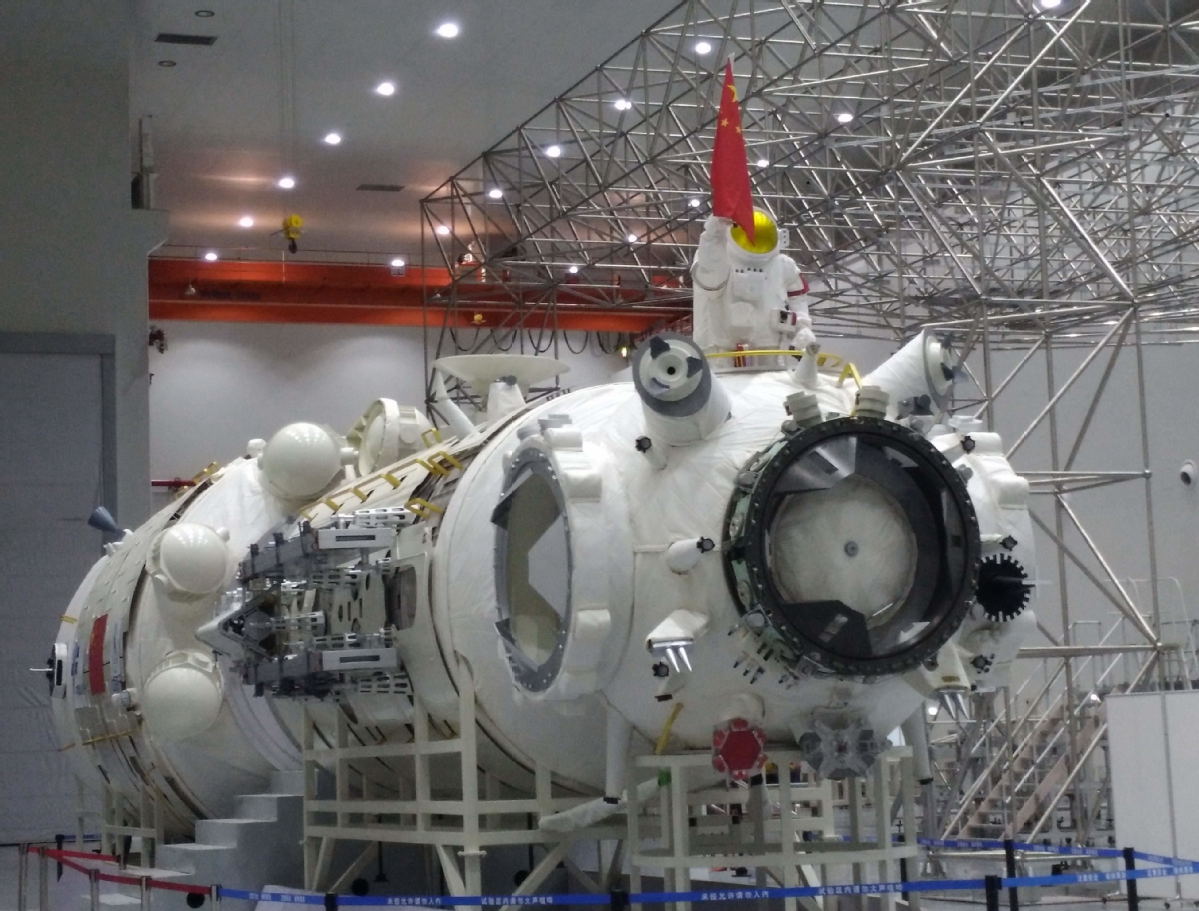 The recently-launched core module of China's Tiangong space station has moved to a rendezvous orbit to prepare for the planned docking with the Tianzhou 2 cargo spaceship that will soon be lifted, the China Manned Space Agency said.
The agency said in a brief statement on Tuesday the currently unmanned core module, named Tianhe, or Harmony of Heavens, has carried out a series of tests to verify its designs for rendezvous and docking operations and astronaut accommodation, as well as experimental equipment. Results of the verification showed the module's devices were in good condition, according to the statement.
The Tianzhou 2 cargo spacecraft is scheduled to be sent by a Long March 7 carrier rocket at the Wenchang Space Launch Center in the southernmost island province of Hainan very soon, the agency said.
After their in-orbit connection, Tianzhou 2 will inject propellants and place astronaut necessities into the module.
The Shenzhou XII spacecraft, carrying three astronauts, will follow the robotic cargo ship to dock with the core module in early June. The crew will stay inside the module for three months, Hao Chun, director of the manned space agency, previously said.
The official said that in September, the Tianzhou 3 cargo ship will be lifted to dock with the core module and the next month, another three-crew team will fly with the Shenzhou XIII to the module to stay there for six months.
In 2022, two large space labs will be launched to connect with the module. Moreover, two manned missions and two robotic cargo flights will be made that year to continue construction of the Chinese space station, which is scheduled to become complete and start formal operation around the end of next year.
China's most adventurous space endeavor, the multimodule space station Tiangong, or Heavenly Palace, will consist of three main components -- a core module attached to two space labs -- with a combined weight of nearly 70 metric tons. The entire station is set to work for about 15 years, mission planners have said.
The core module was lifted by a Long March 5B heavy-lift rocket at the Wenchang launch center on April 29.