Fury, Joshua set for dust-up in the desert
Share - WeChat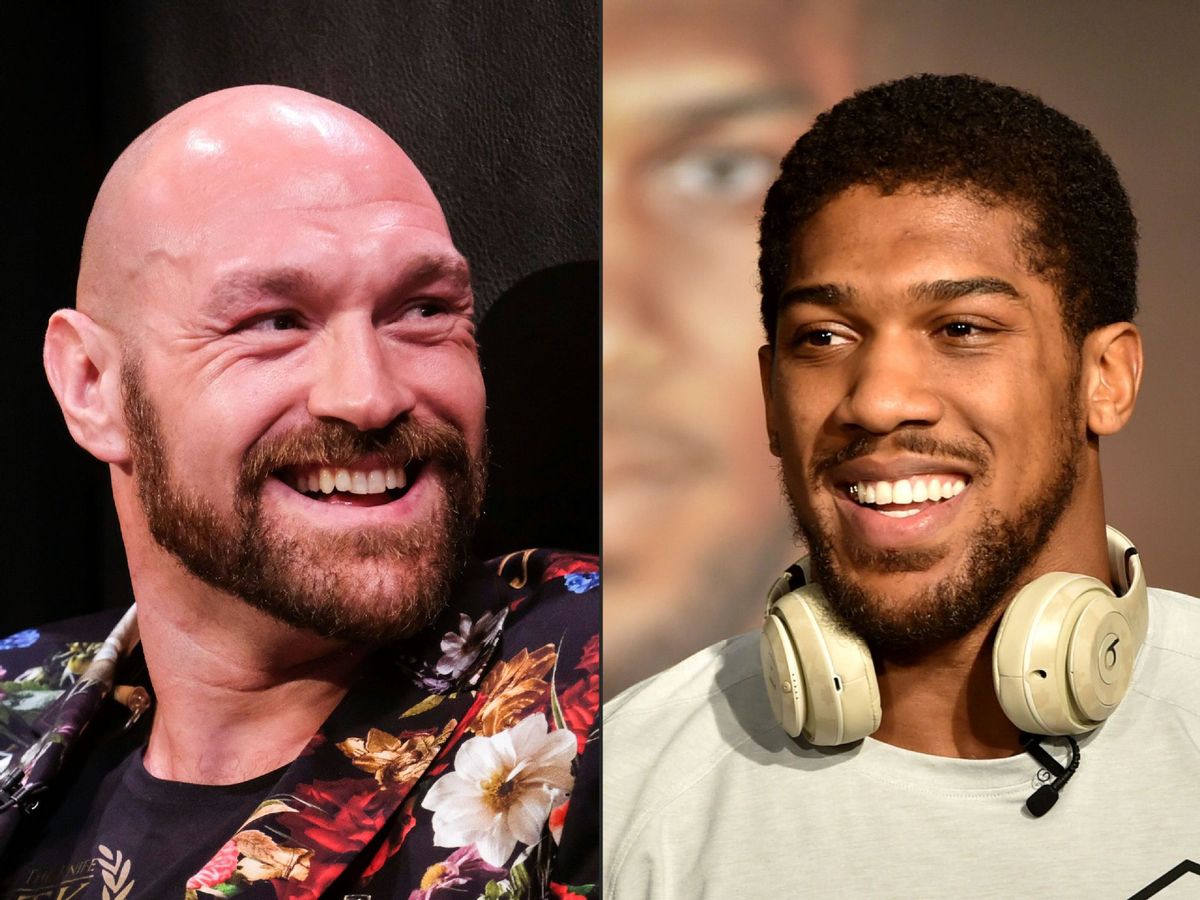 It shapes up as a battle for the ages... but could just as easily morph into much ado about nothing.
Either way, it appears the world heavyweight title-unification bout between Tyson Fury and Anthony Joshua will take place on Aug 14 in Riyadh, Saudi Arabia.
The agreed-upon date will prevent a conflict with the Tokyo Olympics, which are scheduled to conclude on Aug 8. It also avoids a conflict for Joshua's head trainer, Rob McCracken, who coaches Britain's Olympic boxing team.
Eddie Hearn and Frank Warren, promoters for the two British titleholders, confirmed the fight date on the weekend. The delay in officially announcing it is attributed to firming up guarantees for the site fee, which is believed to be between $150-$200 million.
Hearn told Sky Sports the driving force behind putting the fight on in the Middle East is Prince Khalid Adbdulaziz Al, son of Saudi Arabia's King Salman.
"Prince Khalid is behind it and once his people tell us this fight is on, which they have done, I trust them 100 percent and I don't think they will let us down," Hearn said.
The spectacle is likely be staged in a purpose-built outdoor arena like the one constructed near Riyadh in 2019 when 31-year-old Joshua (24-1,22 KOs) regained the WBA, WBO and IBF titles from Andy Ruiz in 2019. Hearn said the plan is to start the fight at about 11 pm local time, when the temperature should drop to around 24 Celsius. The summer heat in Riyadh regularly tops 40 C.
"They want to create something very, very special," Hearn said. "They built a stadium for the Ruiz fight in just seven weeks and it held 18,000."
Warren, who co-promotes Fury with Las Vegas-based Top Rank, said the 32-year-old undefeated WBC champion (30-0-1, 21 KOs) is expected to sign off on the deal by the end of this month.
"We want the fight, everybody wants the fight. For once Eddie Hearn and I agree that we have a common aim here," Warren said in confirming the date during an interview with Talksport.
"But there have to be assurances given and confirmation given that Tyson is happy with. There's just a couple of things that need to be addressed and I'm quite sure we'll get them addressed and get it over the line and we can get it on."
Hearn isn't anticipating any major hurdles.
"I've always been confident because I have worked with them before, so when they tell me it is a done deal, which they did two weeks ago, I know that it is going ahead," Hearn said.
"Still, I can't control the other side. Before we did the Ruiz fight, we were skeptical and there were a lot of things that we wanted in place to make sure we were comfortable. They want that as well and I don't blame them. We are comfortable because we know these people.
"It is just the process now of bank guarantees and escrow agreements. The deal is done. That takes a little bit of time, but I was pleased with Frank's interview and I don't see anything stopping the fight.
"When the formal announcement comes and the press conferences start, the pleasantries will go away and it will become personal. It doesn't matter who respects who. Both sides are desperate to win because this is for everything.
"There will be no fun and games. It's 'them and us'. AJ will go to war with Fury. He has plans to absolutely demolish him, and that's what I believe he will do. In the meantime we will go through the buildup for the biggest sporting event of 2021."