Scientific journals on the rise
Share - WeChat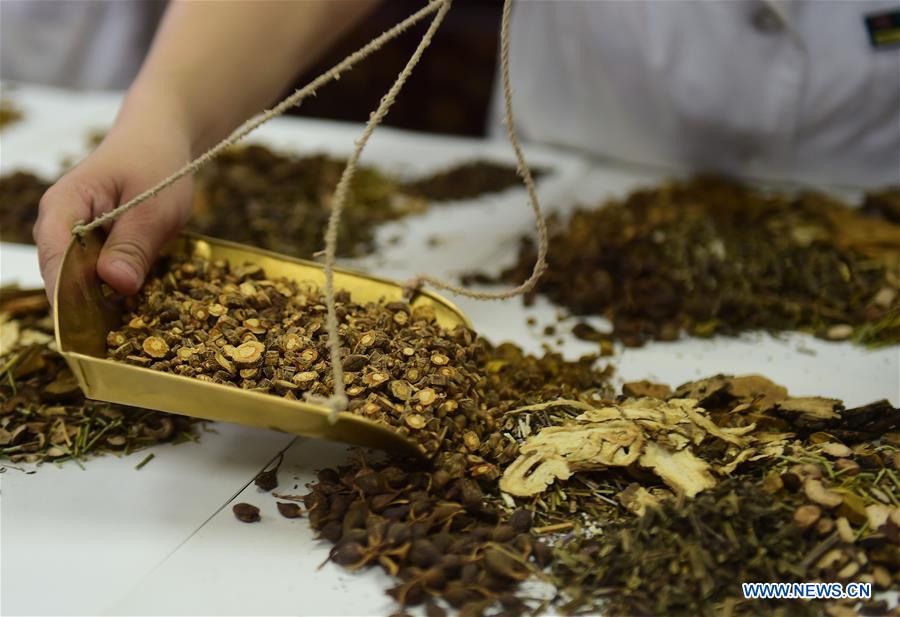 Research published in English-language scientific journals from China has played a key role in the global fight against COVID-19. But to become more competitive globally, the Chinese scientific publishing industry needs more dedicated resources and editorial employees and also needs to explore new business models and international collaboration, experts said.
On Feb 18 last year, Zhang Boli, president of Tianjin University of Traditional Chinese Medicine, published a paper that was considered "the first ray of light" against COVID-19 by Chinese front-line medical workers, giving the nation much-needed hope and confidence as it grappled with the ravaging epidemic.
The paper, co-authored with experts from the Beijing Hospital of Traditional Chinese Medicine, analyzed clinical records of 52 patients collected from Jan 15 to Feb 8 in Wuhan, Hubei province. It found that integrating TCM and Western medicines when treating COVID-19 patients could improve their recovery rate and reduce the risk of a patient becoming severely ill.
It was the first study in China to prove that the new disease could be treated. Some TCM compounds examined in the paper, including lianhua qingwen capsules and xuebijing injections, were later listed in the national clinical guidelines on COVID-19 diagnosis and treatment.
But it would have taken weeks, if not months, for the paper to be published in a top foreign journal, given the arduous review process and biases against TCM harbored by some editors trained in Western medicine, Zhang said.
So he published the landmark study in the Journal of Traditional Chinese Medicine, a domestic scientific publication that is revered in the TCM field but has a low impact factor, one indicator of a journal's global standing.
Publishing in a domestic journal meant Zhang would garner less global attention and prestige for his work, but he was more concerned about the well-being of the entire nation at that critical moment.
"Our paper was submitted on Feb 14 and was published on Feb 18. We wanted to publish the study as soon as possible because our medical workers at the time were struggling to figure out how to treat the disease," he told a conference in September.
"After the paper came out, it provided a huge boost to the morale of our medical workers, and they felt a sense of relief knowing there were data supporting the fact that this illness can be treated."
Growing influence
Zhang wasn't the only one to publish major findings that would benefit the global anti-pandemic effort in an English-language Chinese academic journal. The National Science Review, the Chinese Academy of Sciences' flagship academic journal, has published 25 articles about COVID-19 by Chinese scientists since the outbreak began.
They included widely cited studies such as one on the origin and evolution of the novel coronavirus by Lu Jian from Peking University, as well as the world's most extensive autopsy report on COVID-19 patients by pathologist Bian Xiuwu.
Liu Zhongfan, a CAS academician, said there is a common misconception that only research published in reputable foreign journals with high impact factors can be deemed good work, but the reality is much more complicated.
"When evaluating the quality of the journal and its content, apart from impact factor, it is also important to consider how established the journal is in the history of the field," he said.
For example, Physical Review Letters, published by the American Physical Society, might not boast a high impact factor, scoring only around 8.4 last year, but it remains a highly prestigious journal in the field of physics given its illustrious legacy, Liu said.
"In recent years, a handful of English-language scientific journals published in China have become influential-in large part thanks to us devoting more resources and talent and adopting new publishing principles," Liu said.
Some of China's most prestigious journals include Cell Research, with an impact factor of 20.5 last year, National Science Review (16.7), and Light: Science& Applications (13.7).
Liu said one of the reasons for the rise of international academic journals published in China is that more capable scientists are now willing to commit full time to their editing and operation.
Upholding rigorous standards for the acceptance of manuscripts and having an international editorial board with global outreach also helps to attract quality papers and improve a publication's prestige, he added.
For instance, Nano Research, a journal published by Tsinghua University Press and international scientific publisher Springer Nature, has an editorial and advisory committee consisting of experts from China, the United States, Italy and Singapore.
Since its launch in 2008, the journal has become one of the leading publications in nanoscience and nanotechnology, according to global analytical firm Clarivate Analytics, with an impact factor of around 8.2 in 2019.
Closing the gap
President Xi Jinping stressed last year that China needed to create first-class academic journals and platforms. Analysts said scientific journals are crucial platforms for sharing scientific thoughts and discoveries that are instrumental in spearheading scientific development and passing down knowledge to future generations.
The quantity and quality of a country's scientific publications have also long been a key measurement of its academic influence, a field in which China is noticeably behind other scientific powerhouses, they added.
According to the China Association for Science and Technology, China had over 5,000 scientific journals in circulation last year, making it the world's third-largest scientific publisher, yet around 90 percent of the journals were published in Chinese, meaning they were not very accessible to foreign scientists.
In terms of global influence, China is significantly behind the US and the United Kingdom, both in the number of journals and their prestige.
In 2019, the US had 1,029 journals in the top 25 percent in their field and the UK 731, according to Clarivate Analytics. China had just 81.
Yang Wei, former director of the National Natural Science Foundation of China, told a forum last year that the lack of globally recognized publications in China had led to a large outflow of high-quality papers and data to foreign journals, further undercutting the vitality of China's scientific publishing.
The Science Citation Index, a global scientific literature database, found that China published 495,900 scientific papers in 2019, accounting for 21.5 percent of the world's total. However, around 90 percent were published in foreign academic journals, according to CAST.
Immunologist Wang Xiaoning, who is secretary-general of the China Union of Life Science Societies, said overreliance on publishing on and accessing foreign scientific platforms has made China the world's biggest raw scientific data provider and purchaser.
Some research institutions, most notably in life science fields, have to pay tens of millions of yuan to download scientific literature from foreign journals and databases, even though much of that information has been submitted to the foreign platforms by Chinese scientists, who have to do so in order to get their studies published, he said.
"This can be a big threat to our data security, and a big waste of our research funding," Wang said, adding that if some countries decide to block China's access to such databases, or charge enormous fees for access, it would severely hamper the country's research capability.
To combat these challenges, CAST and some government ministries launched an initiative in 2019 that aims to foster world-class scientific journals and hopes to turn the country into a global front-runner in scientific publishing by 2035.
As of last month, China had selected 22 academic journals to spearhead the development of the nation's scientific publishing industry. They will be provided with more funding, policy incentives and training for young editorial staff members and reviewers, CAST said.
Huai Jinpeng, the executive vice-president of CAST, said last month that scientific journals are "indispensable platforms for exchanging scientific findings, gathering top experts and training young talent".
"They are pillars of China's self-reliance in science and technology, and carry the key mission of transforming China into a major global hub for science and innovation," he said.