Project aids disabled rural kids in accessing education
Share - WeChat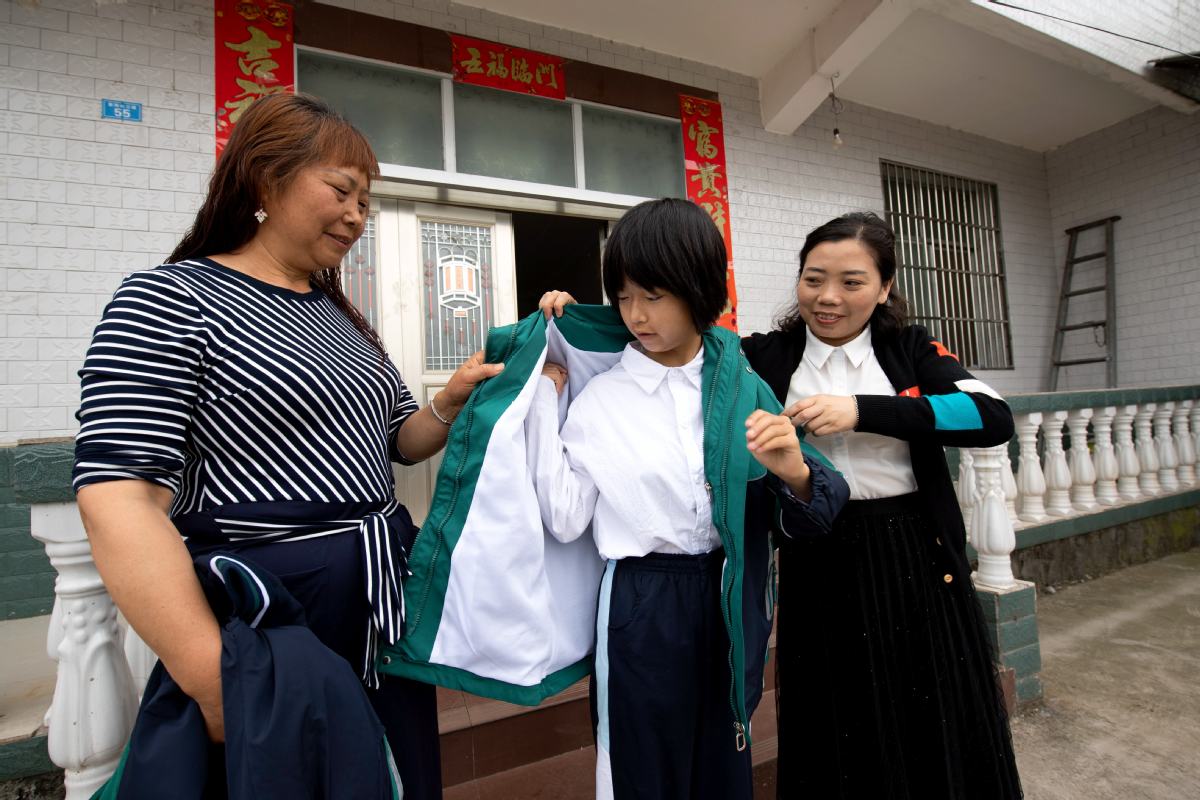 In rural areas, where education and rehabilitation services were once rare, the fate of children with severe disabilities sometimes resulted in them being locked in their rooms while their parents went to work.
However, over the past six years, a government-backed program has moved to remedy the situation in rural areas of Jiangxi province.
In 2015, authorities in Xinfeng county, which pioneered the initiative, started setting aside annual funding of 300,000 yuan ($46,600) for the "bringing lessons home" program.
Hundreds of teachers from public schools have been sent to the children's homes as tutors and rehabilitation instructors. By Sunday, the 31st National Day for Helping the Disabled, almost 400 children scattered across rural communities had taken part in the program. More than 45,000 home visits have been made by educators to "deliver personalized education plans to children's doorsteps", according to county officials.
Under China's poverty-alleviation drive headed by President Xi Jinping, dropout rates of rural students have fallen significantly in recent years.
Xi, who is also general secretary of the Communist Party of China Central Committee and chairman of the Central Military Commission, has also paid close attention to people with disabilities.
On many occasions, he has highlighted the plight disabled people in impoverished rural areas face, stressing that they are equal members of society and require special government attention. After meetings or inspection tours, Xi often warmly greets people with disabilities and offers them encouragement.