Taiwan raises COVID-19 alert level after 180 new local cases reported
Share - WeChat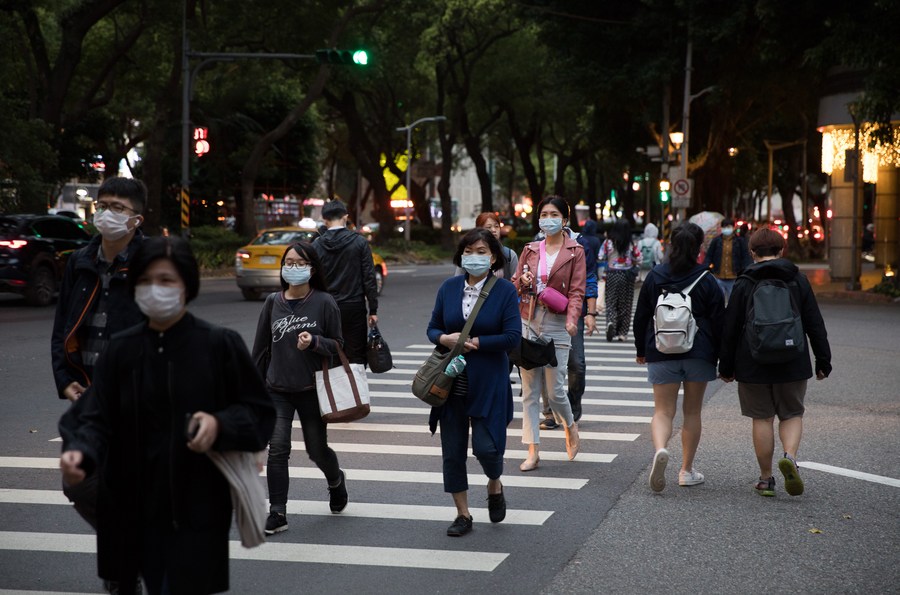 TAIPEI -- Taiwan on Friday confirmed 180 new local COVID-19 cases, prompting authorities to raise the COVID-19 alert level for Taipei and New Taipei cities to Level 3, local disease monitoring agency said Saturday.
The renewed alert will be effective from Saturday through May 28, the agency added.
Under the island's four-tier alert system, a Level 3 alert requires people to wear masks at all times when they leave their homes, prohibits indoor gatherings of more than five people, and limits outdoor gatherings to 10 people.
So far, all leisure and entertainment venues across the island have been asked to shut down, while primary and middle school campuses have been instructed to close to the public.
A Level 3 alert stops short of a lockdown and goes into effect when more than three community clusters are confirmed in a week, or over 10 local cases of unknown origin are reported in a single day.