Resurrection of the lost art
Share - WeChat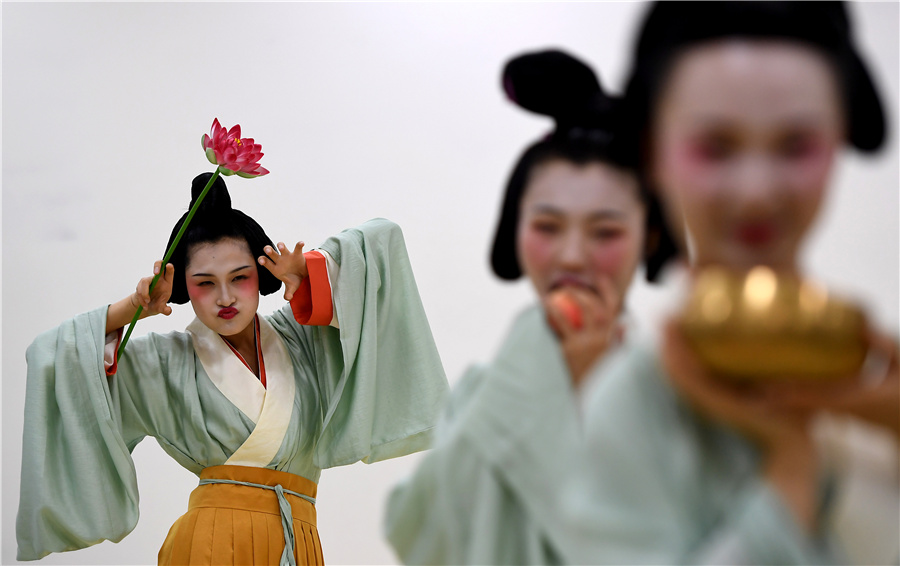 "As early as more than a month ago, the actors and actresses began to learn, imitate and understand the expressions, gait and psychological activities of the characters in the sculpture, and then they were assigned roles according to their appearances. After many rehearsals and a little bit of correction in their expression, we now have the final show right on."
Emperor and Empress' Ceremony to the Buddha, in two parts namely Emperor Xiaowen's Ceremony to the Buddha and Empress Wenzhao's Ceremony to the Buddha, was carved on each side of Binyang Middle Cave, showcasing the development of ancient painting concepts and sculpture art.
They are of important value for the study of ancient Chinese painting, sculpture, social history, clothing, religion and multiethnic integration."Through the live performance, virtual displays, film and television promotion, traditional art can be presented in a modern way, which helps the public to understand the excellent Chinese traditional culture," says Gao.