Resurrection of the lost art
Share - WeChat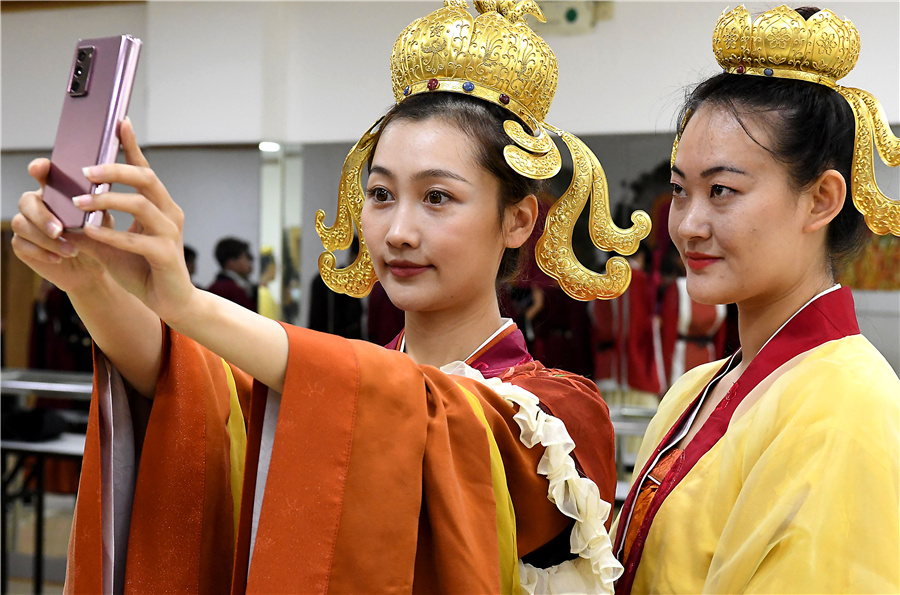 The Binyang Middle Cave of Longmen Grottoes, a royal cave excavated during the Northern Wei Dynasty, is of great importance, as these life-size figures are presented extremely balanced in a picture-story book composition.
"It is a national treasure with great historical and cultural value," says Gao Dan, a researcher at Longmen Grottoes Research Institute. In the 1930s, the sculptures were stolen, damaged, sold, and smuggled overseas."We hope to 'resurrect' the ceremony by various means, and such live performance is one of our many restoration plans, and painstaking efforts have been made by our staff after nearly three months of preparation."
In order to restore the scene more vividly and realistically on the stage, researchers and the main creative team of the Longmen Grottoes Research Institute collected a variety of related documents and pictures, and drilled down to deeper levels of detail. They studied every figure from their makeup, clothing, props and movements.