Resurrection of the lost art
Share - WeChat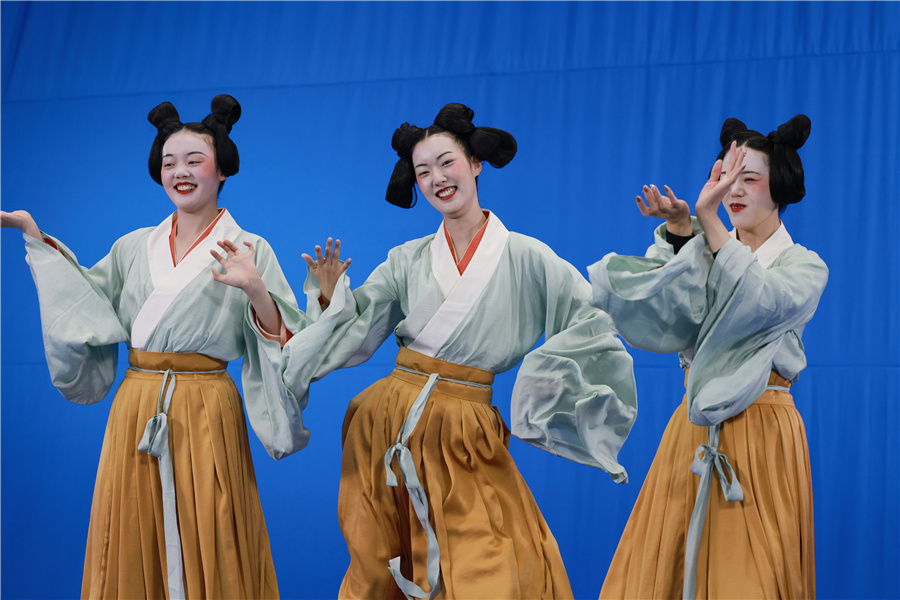 The Northern Wei Dynasty was established by the Xianbei, an ancient nomadic people that once resided in the eastern Eurasian steppes in what is today Mongolia, Inner Mongolia and northeastern China. "After Emperor Xiaowen implemented the reform of assimilation to the Han ethnic culture, especially the Han clothing etiquette, the emperor wore a mianliu, king's crown with tassels, and gunfu, a ceremonial dress for Han royalty that features wide robes, large sleeve and long-lined gown.
"The powerful forms of the dressing create an impression of regal majesty," says Gao.
The team also referred to historical documents in the selection of actors. Except for the emperor and queen, most of the 40 actors and actresses are under 20 years old. "According to documental records, Emperor Xiaowen died at the age of 33, and the trace of time had not yet crawled up to his young face by the look of the sculpture, and his concubine and entourage would be younger," says Zhu Guoqing, director of the live performance.