Jiangxi province to boost red tourism this year
Share - WeChat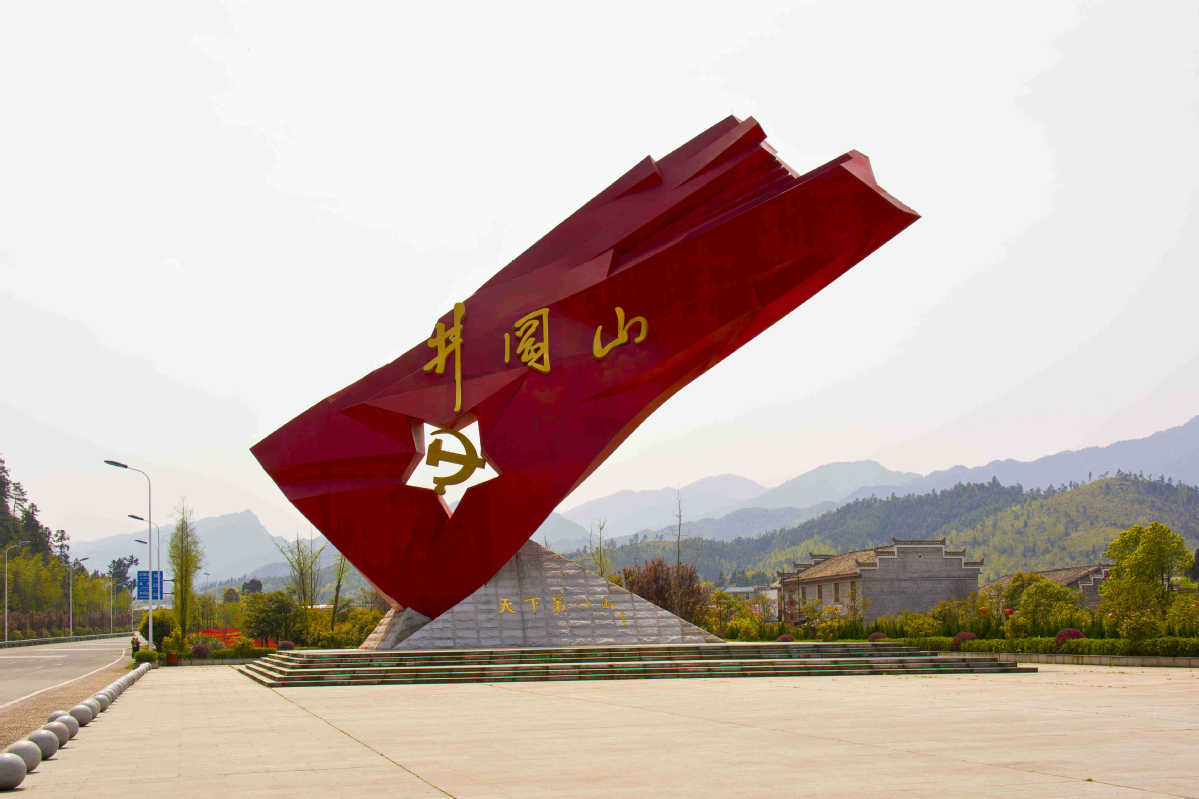 Jiangxi province in East China will leverage its rich revolutionary reserves to promote high-quality red tourism this year, to celebrate the 100th anniversary of the founding of the Communist Party of China, a top provincial official said on Friday.
During the recent May Day holiday, the number of tourists visiting red tourism attractions in Jiangxi rose by 300 percent on a yearly basis, Liu Qi, secretary of the Jiangxi Provincial Committee of the CPC, said during a news conference in Beijing.
Tickets to the Nanchang August 1 Memorial Hall, which features the first major conflict led by the CPC to counter anti-Communist purges by the Kuomintang, were sold out in advance during the holiday, and tourist attractions in Jinggangshan, a popular red tourism city, were swamped by tourists, he said.
Famous for its historic connections with the Party, Jiangxi is also known as the cradle of the Chinese revolution, the People's Republic of China and the Red Army-the predecessor of the People's Liberation Army, and is also the birthplace of the Chinese workers' movement.
"It's a piece of land soaked with the blood of numerous revolutionary martyrs and it has carried forward the original aspiration and mission of the Chinese communists," Liu said.
With a goal of building the "first destination" of red tourism in China, Jiangxi province will provide better services in educating public and tourists about Party history, he said.
Liu said the province will also look to introduce tourism modes that are popular with teenagers. For example, tourists can experience the daily lives of Red Army soldiers in Jinggang Mountains, including eating the similar food they had and singing revolutionary songs.
Technical and innovative means will be adopted to reproduce the historical scenes of the revolutionary period to enhance people's sense of participation, said Liu. The China Red Tourism Expo will be hosted by Jiangxi and Hunan provinces in October in Jinggang Mountains to strengthen trans-regional red tourism cooperation, he said.
The province is not only rich in red tourism resources, but also home to Jingdezhen, a city known as "the capital of ceramics". Shi Xiaolin, head of the Publicity Department of the CPC Jiangxi Provincial Committee, said at the conference that an imperial kiln museum will start trial runs on Tuesday in Jingdezhen to protect and carry forward the county's ceramic culture.
In the past two years, the number of Jingdezhen's ceramic-related enterprises and market entities has increased by more than 2,000, she said.
A high-level platform of innovation and design, research and development, copyright and intellectual property protection will be built to attract ceramic talent from home and abroad, she added.