Liaoning trains sights on better growth
By WU YONG in Shenyang and ZHANG XIAOMIN in Dalian, Liaoning | CHINA DAILY | Updated: 2021-05-13 09:14




Share - WeChat Editor's note: This year, the Communist Party of China is celebrating the 100th anniversary of its founding. China Daily is publishing a series of stories looking at the tremendous changes that have occurred in provinces, autonomous regions and municipalities under the leadership of the Party. They also include stories of the people and places that have left indelible marks in the Party's path to glory.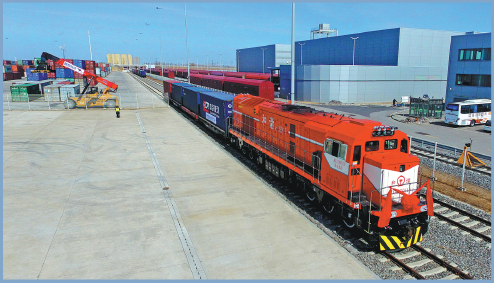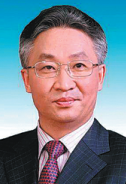 Liaoning province will promote a higher level of opening-up and build a new frontier for the process during the 14th Five-Year Plan period (2021-25), said Zhang Guoqing, Party chief of the province.
"As China's opening-up has reached a new stage, different regions should focus on areas with their own characteristics," Zhang said. "For Liaoning, on one hand, we should maximize the cooperation between China, Japan and South Korea; on the other hand, we need to open the new northeast land and sea channel to Mongolia and Russia."
Liaoning, which faces Japan and South Korea across the Yellow Sea, is the only dual land and sea gateway in Northeast China.
It is also one of the most convenient transit hubs in Northeast Asia.
Take the Japan-Dalian-Central Asia transportation channel for motor vehicles as an example.
After the signing of the Regional Comprehensive Economic Partnership agreement, the Dalian Area of the China (Liaoning) Pilot Free Trade Zone initiated the transport channel in February.
It now takes 30 days for a car made in Japan to be shipped to Dalian Port by sea and transported to Kazakhstan by rail via the Xinjiang Uygur autonomous region.
In the past, it took more than 80 days via the Mediterranean Sea, the Black Sea and Russia.
Sources from the Liaoning commercial department said the province is sorting out more potential opportunities for cooperation with RCEP countries, which are important economic and trade partners and major import and export markets for the province.
In 2019, Liaoning's import and export volume with the 10 ASEAN members, plus Japan, South Korea, Australia and New Zealand was 329.5 billion yuan ($50.9 billion), accounting for 45.4 percent of the province's total.
Liaoning is an important industrial base in China. Through decades of development, the province has formed a strong support base for resources, industries, science and education, talent, infrastructure and other aspects, and it has accumulated great potential for high-quality development.
Statistics show that the province's GDP increased from 4.14 billion yuan in 1952 to 2.5 trillion yuan in 2020, and its total volume of import and export increased from $90 million in 1953 to $94.5 billion last year.
During the 13th Five-Year Plan period (2016-20), Liaoning's economic strength steadily improved despite unprecedented challenges, provincial Governor Liu Ning said while making a government report to the provincial congress on Jan 28.
In the past five years, Liaoning's GDP grew at an average annual rate of 3.2 percent. Urban and rural personal income also increased 5.3 percent and 7.7 percent, respectively.
The Shenfu New Area became China's first demonstration area for reform and innovation. Some major foreign-funded projects, including BMW's new factory in Shenyang, were launched.
In recent years, Liaoning has made remarkable achievements in economic and trade cooperation with Japan, South Korea and Russia by attracting more investment, building platforms to foster strong relations and strengthening cooperation with industrial parks from the three countries.
Last year, for example, the China-Japan (Dalian) Regional Development Cooperation Demonstration Zone, which mainly focuses on high-end manufacturing equipment and new materials, was approved to be established in Dalian's Jinpu New Area, China's 10th State-level new area.
In addition, the Liaoning section of the China-Russia eastern gas pipeline, a joint project of the China National Petroleum Corporation and Russia's Gazprom, was put into operation.
The country's outline of the 14th Five-Year Plan and its long-term objectives through 2035 indicate that new breakthroughs will be made in the revitalization of the Northeast region.
The 14th Five-Year Plan period marks the beginning of China's march toward its second centennial goals and will serve as a key period for Liaoning to achieve comprehensive revitalization, Zhang said.
According to the province's outline for the period, Liaoning will continue to focus its economic development on the real economy, accelerate industrial revitalization and promote the high-quality development of manufacturing. It will also upgrade its industrial structure through the transformation and upgrading of established brands, in-depth development of original brands and the cultivation and expansion of new brands.
Other plans include upgrading its industrial base, modernizing industrial chains, fostering and expanding clusters of advanced manufacturing industries, accelerating the transformation of manufacturing in Liaoning into intelligent manufacturing and improving the quality and efficiency of the economy and its core competitiveness, according to the outline.
"In order to achieve high-quality development, we should strengthen independent innovation, adhere to innovation-driven development and strive to enhance core competitiveness," Zhang said.
Since its official establishment in April 2017, the Liaoning FTZ has noted the province's characteristics and made some institutional innovations. Thus, more enterprises are benefiting from its reform and development.
Sources from the provincial commercial department show that within four years, more than 63,000 enterprises have registered to open at the zone, bringing additional capital of 630 billion yuan.
Last year, the annual revenue of four types of key enterprises in the zone reached 281.9 billion yuan and a profit of 19.7 billion yuan. These figures are double what they were when the zone was established.
Zhang said that Liaoning will find its own position, tap the potential of domestic demand, strengthen project support and make its contribution to the building of a new development pattern.
"We will create a new situation of revitalization and development with a good business environment, strong innovation ability, an excellent regional pattern, a beautiful ecological environment, sufficient vitality in opening-up efforts and a high happiness index," Zhang said.
Zhou Xin contributed to this story.