Firms go all out to meet global vaccine demand
Share - WeChat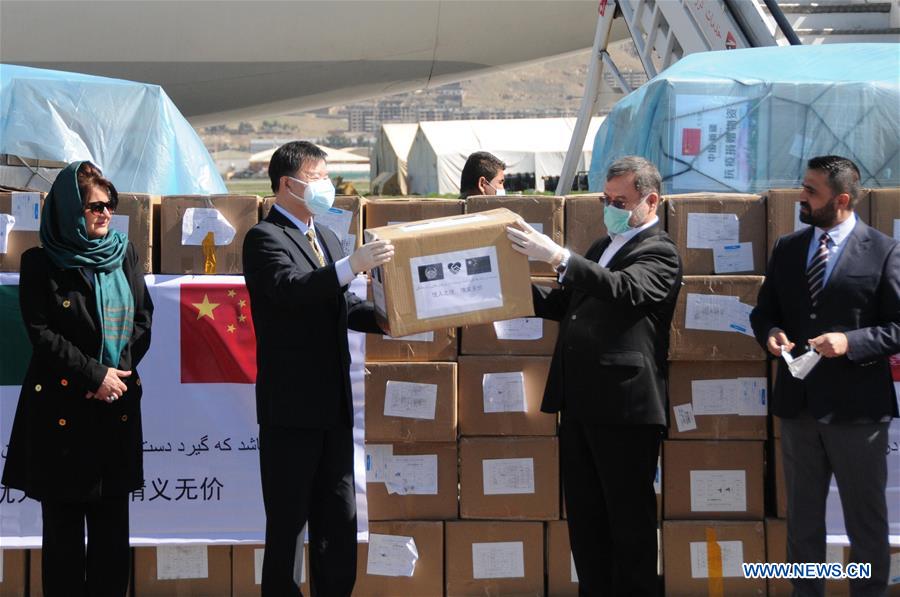 Experts: Country expected to play greater role in virus fight, economic recovery
Chinese vaccine makers have been stepping up efforts to improve the manufacturing and equitable use of COVID-19 vaccines around the world by offering expertise, technical assistance and production licensing to countries that hope to have access to high-quality and affordable vaccines.
Regarding the vaccines as a public good rather than merely a commercial product, their assistance to countries in dire need of COVID-19 vaccines will contribute to stabilizing international industrial and supply chains and therefore propel global economic recovery even as the virus still ravages the world, according to experts.
Sinovac Biotech Ltd said it has cooperated with countries such as Brazil, Indonesia, Turkey, Malaysia and Egypt to locally manufacture its widely sought-after CoronaVac vaccine.
It also plans to launch such operations in 10 additional countries in order to enhance the global vaccine supply. It did not reveal the names of those countries or other details.
Sinopharm, another Chinese COVID-19 vaccine maker, has authorized partners in countries such as Serbia and the United Arab Emirates to produce its vaccines locally. The company is in talks with counterparts in Argentina to localize vaccine manufacturing there.
The UAE has already started distribution of the Hayat-Vax vaccines, a joint collaboration between Sinopharm and its G42. Hayat means "life" in Arabic.
Egypt also said it will start locally producing the Sinovac vaccine in June.
"To rein in the COVID-19 pandemic, the biggest challenge is to ensure sufficient supply of vaccines to all countries," said Pearson Liu, senior brand director and spokesman for Sinovac.
Feng Duojia, chairman of the China Association for Vaccines, said that localized production of the vaccines could significantly improve the quantity and efficiency of the vaccine supply while reducing costs, as well as boosting local vaccine industries and improving public health systems.
China-developed vaccines, which have shown reliable results and safety despite doubts over their quality in some quarters, are expected to play a greater role in the fight against the pandemic, he said.
The World Health Organization approved the emergency use of a COVID-19 vaccine from Sinopharm on Friday, making it the sixth vaccine whose safety, effectiveness and quality were validated by the WHO. The vaccine also became the first created by a developing country to win WHO backing.
Sinovac's CoronaVac is also under the WHO's final-stage assessment for emergency use approval.
Zhou Mi, a senior researcher at the Chinese Academy of International Trade and Economic Cooperation in Beijing, said countries without adequate access to COVID-19 vaccines are often severely stricken developing countries that have become even more vulnerable on the global value chain.
"Without external help to get sufficient inoculation rates to resume normal economic activities, those countries are likely to suffer deeper economic and social losses," he said.
While a few countries have banned vaccine material exports, efforts by Chinese vaccine makers to improve global vaccine distribution are greatly significant to pandemic control and economic recovery, he added.
Timely and universal access to COVID-19 vaccinations will make the difference between promptly ending the pandemic and placing the world economy on a resilient recovery trajectory, or losing many more years of growth, development and opportunities, according to United Nations Chief Economist Elliott Harris.
Zhang Jianping, director-general of the Beijing-based China Center for Regional Economic Cooperation, said the world economy could return to a normal growth path only through efficient control of the pandemic, for which vaccination is the most important and cost-effective tool.
"A developing country itself, China has been faithful to its commitment to building a community with a shared future for humanity," he said.
"Efforts by Chinese companies, from exporting medical protective gear to vaccine manufacturing licensing, have greatly contributed to the control of the pandemic, the resumption of international trade and the world economic recovery."