Cross-border gambling crimes decrease
Share - WeChat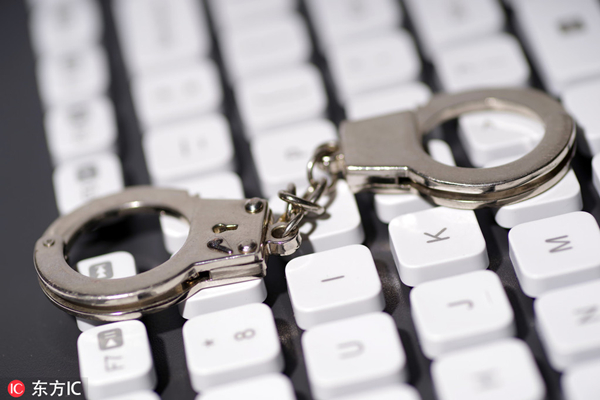 The rise in cross-border gambling crimes has been effectively reversed in China due to more sound measures, the Ministry of Public Security said on Friday.
The ministry, with other departments, has launched several operations to combat such crimes and rectify relevant industries since 2020, and they have broken several gambling networks, illegal funding channels and technology platforms involved in cross-border gambling inside the country, said Zhang Ming, the ministry's spokeswoman.
Police nationwide have investigated about 18,000 cross-border gambling and related cases, captured over 110,000 suspects, with 36,000 of them having been transferred for prosecution so far, according to the ministry.
In addition, more than 3,400 online gambling platforms, 2,800 illegal payment platforms and underground banks, 1,400 technical teams and over 2,200 platforms promoting gambling were cleaned up.
"These operations have effectively reversed the rising trend of cross-border gambling crimes, and initially established a strong defensive line to combat cross-border gambling," Zhang said.
On April 30, the ministry held a nationwide video conference on combating cross-border gambling. Vice-Minister Wang Xiaohong asked to strengthen the crackdown, targeting those who solicit or lure Chinese citizens to participate in gambling.
The police were asked to fully investigate the criminal acts of the financial sponsors, shareholders and senior management behind the gambling groups, and put the investigative focus on capital channels, technology support, promotion activities and platforms.
Wang also urged the police to conduct a thorough investigation and rectification of those involved in gambling, and severely punish those involved in criminal offenses, high-stakes gambling, as well as the public servants of State-owned enterprises and institutions involved in such crimes.
Local authorities and website platform operators were asked to shoulder their responsibilities, comprehensively investigate and block websites and mobile applications related to gambling and clean up the information.
In addition, the public security organs would step up international law enforcement cooperation, promote joint cross-border crackdown, and improve the blacklist system for entry-exit of tourist destinations and those involved in gambling.
The National Immigration Administration on April 29 declared the revocation of the passports of 145 people involved in cross-border gambling and telecom fraud, and restricted them from leaving the country for three years.