Raise a glass to the worthies
Share - WeChat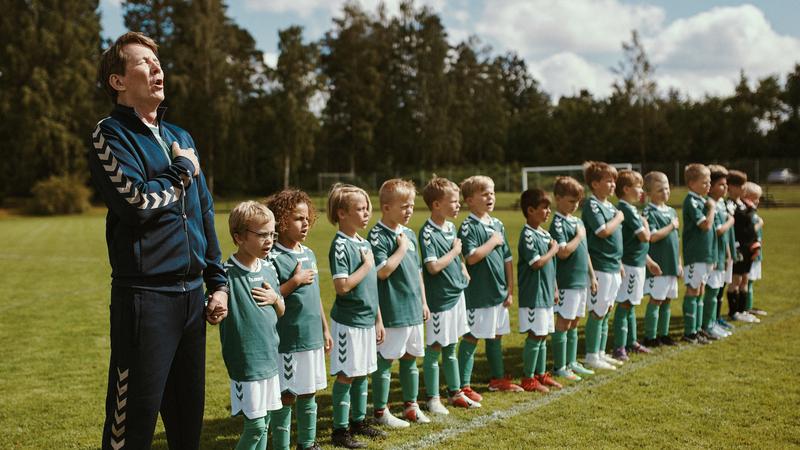 Drinking is fun. It can relax inhibitions, loosen the tongue and get a party started. Now, that's not meant to be an encouragement to go out and guzzle a fifth of vodka. Still, the pleasures of drinking are a 12,000-year-old fact of life and will likely remain that way for some time.
Back in 1996, Danny Boyle had the audacity to note that the junkies of Trainspotting did heroin because it felt good. So it is with Danish director Thomas Vinterberg's Oscar-winner for Best International Film, Another Round, in which four stagnating middle-aged school teachers undertake an alcohol experiment for the pleasure of it. As in Trainspotting, the makers of Another Round - whose Danish title, Druk, literally means "binge drinking" - admit there is indeed a limit to that good feeling, and under the wrong circumstances it could tip over into self-destruction.
The film starts with history teacher Martin (Mads Mikkelsen) celebrating a friend's birthday at the end of a long, terrible week. He's distanced from his wife and children, and his students have launched a formal complaint about his lackluster teaching. At dinner, sociology teacher Nikolaj (Magnus Millang) tells Martin, gym coach Tommy (Vinterberg regular Thomas Bo Larsen) and music instructor Peter (Lars Ranthe) about an obscure theory that suggests a constant blood alcohol level of 0.05 percent maximizes creativity and engagement with the world. They decide to give it a try.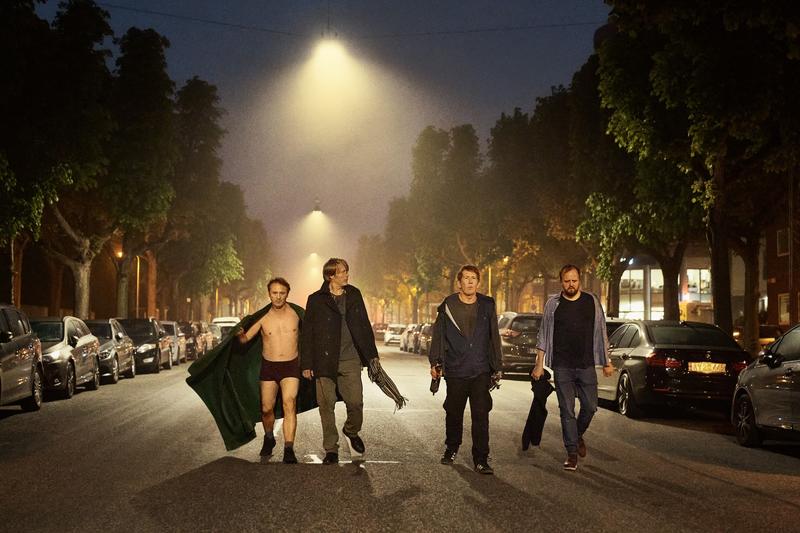 From there, Vinterberg chronicles the quartet's often uproarious adventures, in school and out of it, with a measured remove that frames them well within the context of their lives and the world around them. Vinterberg and co-writer Tobias Lindholm dance on a fine line that somehow brings us into the experiment and keeps us outside of it; finding the humor in a soused supermarket visit but also spotting the tragedy in alienating spouses when the booze invariably gets out of control. Whether Vinterberg intended to make a statement about addiction is debatable, but he does a masterful job of interrogating whether assisted inspiration in the form of substance abuse is worth the cost while taking a swipe at drinking culture.
Shot in a loosely Dogme95 style (the movement co-founded by Vinterberg and Lars von Trier), all natural light and handheld camera, Another Round is effortless in its ability to make the viewer feel the four men's feelings of overdue glee. That's a tall order at a time when most of us will shrug at the "suffering" of affluent men. But Vinterberg, as he did in The Hunt and The Celebration, digs the resonant humanity smother by social contract out of his characters. The bond that Larsen's Tommy makes with Specs, the smallest kid on the school soccer team, is beautifully rendered. It makes Tommy's inability to drop the experiment all the more moving.
Mikkelsen is a gloriously icy actor. It's what has made him such a popular Hollywood villain (Casino Royale, Hannibal). But Martin is one of the warmest performances of his career. Without his final, ambiguous, dance around the town courtyard, Another Round, would be just another movie about middle-aged white ennui. Its inclusion makes the film an elegant examination of desperation vanquished by hedonism in moderation.