SAR risks 'losing a generation of tech talent'
Share - WeChat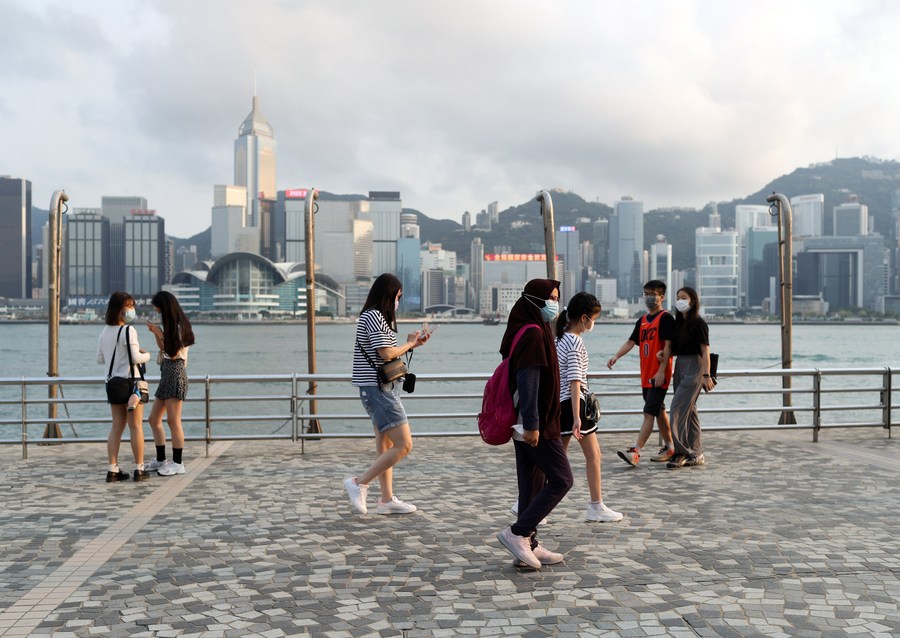 Hong Kong could lose a generation of technological talent because of scarce opportunities amid industrial polarization, with its economy revolving around just finance, an academic has warned.
This will run the risk of further dragging down the economy in the long run, said Tang Heiwai, an economics professor at the Business School of the University of Hong Kong.
"If there aren't enough good job opportunities for these young people, forcing them to quit for greener pastures on the Chinese mainland or elsewhere, we'll see a generation of talented people leaving. This, obviously, will erode Hong Kong's competitiveness," he said.
"In 10 or 20 years' time, Hong Kong could be left with nobody. It'll become a second-tier city in the Guangdong-Hong Kong-Macao Greater Bay Area."
He blamed Hong Kong's "domestic economic problem" — the city's overreliance on finance — for the feared exodus of talent. "Finance will still be the major sector to lure talent from around the world, but it takes up only about 10 percent of the local workforce. Hong Kong's economy cannot depend on just 10 percent of the working population. What happens to the other 90 percent?"
Tang said information technology professionals are "more optimistic, ambitious and energetic" and will choose other cities in the Greater Bay Area or overseas to pursue their dreams, and this may create a "talent gap" in Hong Kong.
"Hong Kong doesn't offer adequate opportunities for young, talented people," he noted. The absence of a sustainable plan has fueled social inequality, casting a shadow over their job prospects. The polarization of job opportunities has made a lot of people feel "increasingly stressed" and the community look "increasingly unfair".
He urged the SAR government to launch more industrial policies to provide youngsters in non-financial sectors with greater opportunities and social mobility. These policies should be aimed at high-end industries, instead of labor-intensive manufacturing. "Without that (advanced manufacturing), it would be very hard to complete the ecosystem between education, research and industrial production."
To attract talent from the mainland and abroad, Tang called for more talent acquisition programs, such as those adopted at local universities, to be introduced citywide by the government to bridge the mid-level technological skill gap. "Those programs adopted at universities are more focused on the senior professional level while, at the middle level, we've a talent gap, mostly in computer science," Tang said. "The government should be a lot more proactive."
He also suggested that more research institutions be set up to encourage local talent to pursue disciplines in internet and technology. "The best students in Hong Kong have only three to four subjects to choose from, obviously, medical science, law and various disciplines in the business school. The others include computer science, basic science and engineering," he said. "They're just reacting to the market" and the best paid jobs are in these sectors.
According to a recent report by global human resources consulting firm Randstad, Asian culture ignites people's jostling for a position in finance. "A career in financial services is also often seen as more prestigious in Asian culture, while a career in STEM (science, technology, engineering and mathematics) is not top of mind with many locals, resulting in a weak local pipeline," it said.
A separate report by recruitment agency Michael Page earlier this year said the finance sector — one of Hong Kong's four pillar industries — had proved to be resilient amid the pandemic throughout last year, accounting for five of the 10 highest-paying jobs in the city, while the technology field contributed only one.