Puppetry coming out of the shadows
Share - WeChat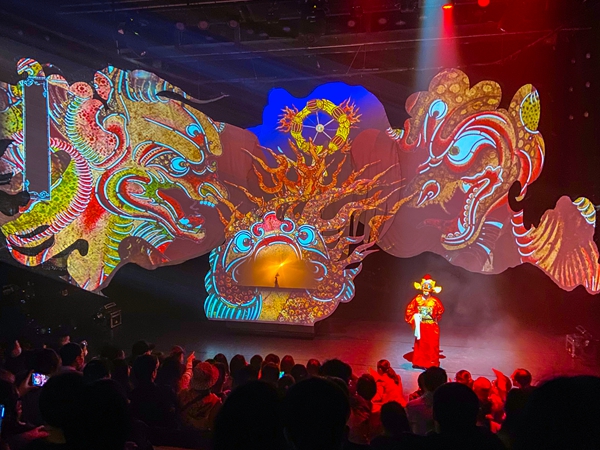 Traditional art form adapts to changing circumstances and appeals to a younger audience, Shan Juan in Xi'an and Chen Nan in Beijing report.
A show that brings together the spice of modernity mixed with a good measure of ancient entertainment and marinated with a stand-up routine is always going to be a recipe for delight. This approach to 2,000-year-old puppetry has given new life to the ancient art and is appealing to a younger audience in Northwest China's Shaanxi province.
Chinese Shadow Puppetry, an experimental show, made its debut at the Xi'an Concert Hall last month, and was well received by the largely urban young audience, according to Hu Ruonan, director of the show.
The 60-minute show comprises two traditional shadow puppet plays-The Happiness of the King of Hell and Monkey King Subdues White-Skeleton Demon. These are interspersed by stand-up performances highlighting local traditional culture during the intervals.
Easy and well-known storylines have made the background opera, Wanwanqiang, a traditional dialect-based opera from Shaanxi province, easier to understand for the audience, including nonlocals. Subtitles are also available, broadcast simultaneously on screens both sides of the stage.
Most Popular