10 most classic Chinese dance dramas
Share - WeChat Dance drama is a kind of stage art which uses dance as its main way of expression, and also fuses drama and music. Since 1990s, more and more original Chinese dance dramas are emerging, bringing audiences visual feasts.
As today marks the International Dance Day, we review the most classic Chinese dance dramas. Have you watched any of them?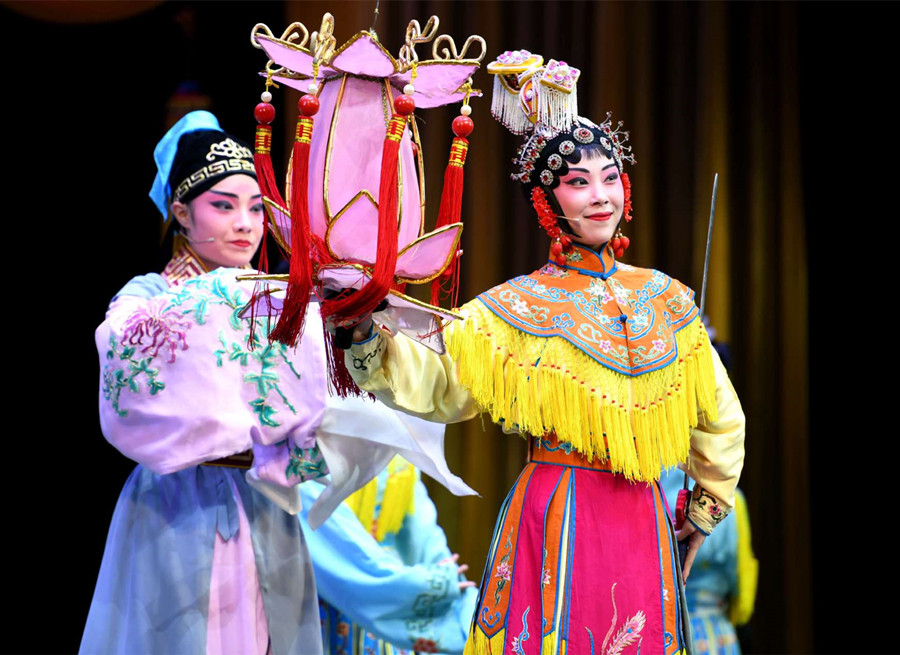 1. The first ethnic dance drama: Lotus Lantern
Premiere: 1957
China National Opera & Dance Drama Theater
The dance drama Lotus Lantern is based on the story of the traditional Chinese fairy tale Pi Shan Jiu Mu (A boy cuts through hills to rescue his mother). With techniques of long sleeves, water sleeves and sword, the drama is developed from Chinese opera dance and is a very expressive one.
It was shot into a color art film in 1959, winning wide praise.