Burning passion
Share - WeChat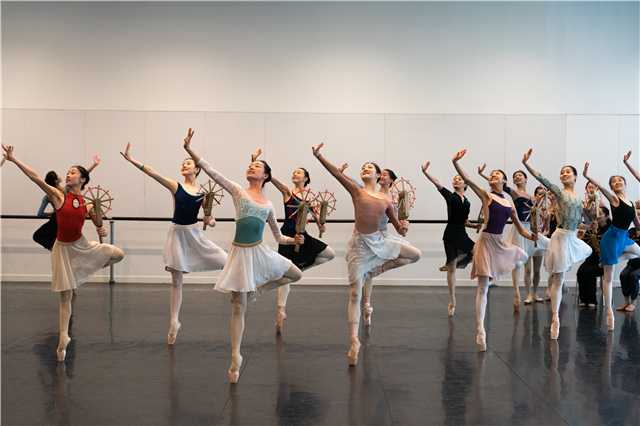 On May 7, new dance theater production The Burning Youth by Shanghai Ballet will premiere at the Shanghai Grand Theater.
The production will star the ballet's leading dancers Wu Husheng and Qi Bingxue, and is just one of 14 new performing arts projects presented by the organizer of the China Shanghai International Arts Festival to celebrate the centennial of the founding of the Communist Party of China.
Li Ming, president of the CSIAF, said a total of 13 artistic groups and institutions will produce these 14 new projects, which include music, dance, theater and folk opera. He said that the new productions will reflect the patriotic passion and social responsibilities of Shanghai artists.
Liu Ligong, creator and director of The Burning Youth, said the production stands out for its unique combination of modern aesthetics and the classical Western ballet style.
Liu believes "a production with a revolutionary theme can and should be beautiful, romantic and lyrical". As a national award-winning choreographer who mainly works in Chinese folk dance, Liu took great effort in finding good props that are appropriate for a production depicting Yan'an in the 1930s.
The hero of The Burning Youth is a young man who returned to China after years of studying in Europe and the heroine is a student from Shanghai. Outraged by the Japanese invaders in China, they both decided to go to Yan'an and join the Communist Party of China in the fight against Japanese aggression.