Carrie Lam vows continued efforts to create jobs, improve labor welfare in Hong Kong
Share - WeChat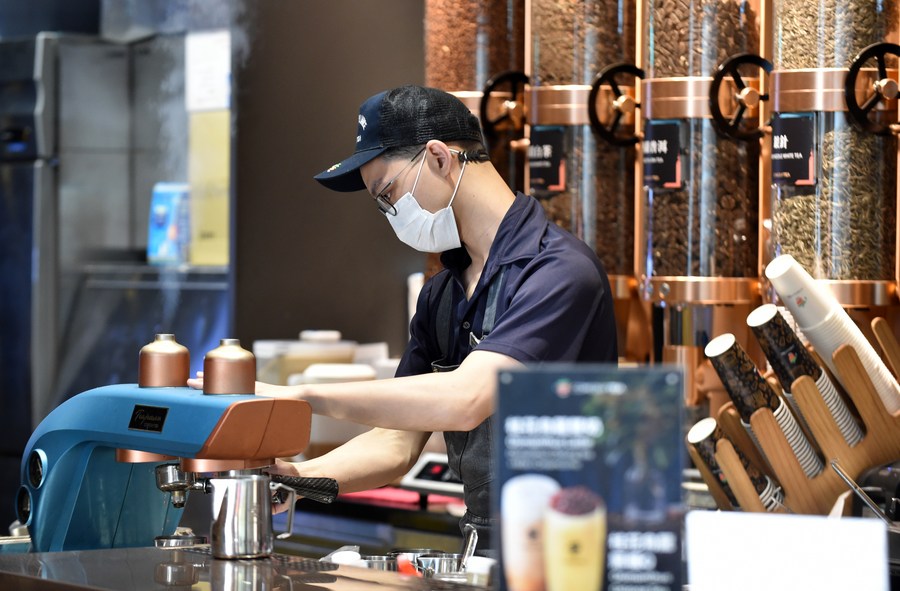 HONG KONG -- Carrie Lam, Chief Executive of the Hong Kong Special Administrative Region (HKSAR), on Saturday said the HKSAR government will continue its commitment to creating jobs, improving labor welfare and boosting protection of workers' interests.
In a video speech on social media marking the International Workers' Day that falls on Saturday, Lam expressed gratitude for the contribution of the labor sector to Hong Kong's prosperity and stability.
As Hong Kong's job market was under grave pressure due to the dual blows from the 2019 social unrest and the COVID-19 pandemic, the HKSAR government has adopted an array of measures to stabilize employment, including multiple rounds of anti-epidemic funds and over 300 billion Hong Kong dollars ($38.62 billion) in economic relief packages, Lam said.
Lam said the government has worked to improve the labor welfare, noting that it has submitted a bill to the Legislative Council on increasing workers' statutory holidays from 12 to 17 days in phases.
The government is also working to improve the mandatory provident fund schemes, and increase the penalty for violations of the occupational safety and health regulation.
Lam also said that presently, epidemic control remains the top priority for the HKSAR government, and urged the public to receive the COVID-19 vaccines at an early date in order to make Hong Kong's social and economic activities to return to normal as soon as possible.