Lo hits a new high
Share - WeChat Local jazz legend Ted Lo regaled a live plus online audience with a super groovy performance at Haw Par Music recently. He spoke to Neil Li about the future of hybrid concerts, jazz's growing fan base in Hong Kong and why after nearly five decades of making music, he is still learning.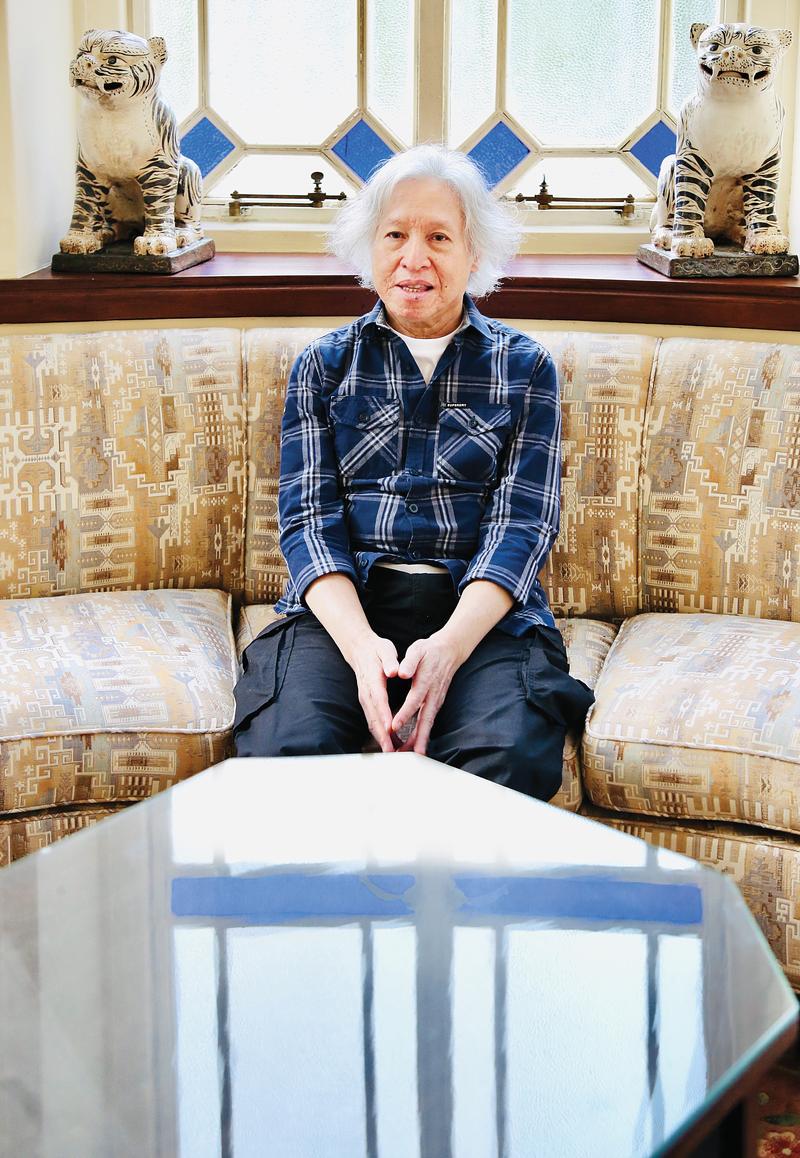 The last time jazz pianist Ted Lo had this much time to practice was when he returned to Hong Kong from the United States in 1996. Practice is exactly what jazz musicians do during uncertain times, he said.
"Whenever there is a crisis such as (the ongoing) pandemic and we don't have work, we practice. You can either spend all your time watching television or you can do something positive. I practiced and I'm seriously a better player compared to a year ago," said the accomplished musician.
Like many musicians, Lo had shows and events postponed or canceled over the past year. But performing is just one of the many hats he wears, having built a wide-ranging musical career that includes working as a composer, arranger, producer, musical director and educator.
Trailblazing career
Lo's musical journey began when he was barely six. His parents were very supportive of their children's interest in music. His older brothers played the guitar while young Ted tinkered with the musical instruments they had at home such as bass guitar and drums.
While he is often regarded as "the godfather of jazz in Hong Kong", Lo started out playing pop music. He discovered jazz only when he was around 13. "I was at the home of a family friend and he played this album, Sergio Mendes & Brasil '66. It was different from anything that I'd heard before. That album changed me and got me away from pop music," he said.
Lo went on to study at the renowned Berklee College of Music in Boston in the United States, and was its first Chinese graduate in 1975. "At the time, I thought I was the school's first Hong Kong graduate but later I found out I was its first from all of China," he said.
After graduation, Lo played jazz in Boston and New York, collaborating with icons such as Herbie Hancock, Jack DeJohnette and Raul de Souza. Since returning to his hometown in the 1990s, Lo has worked tirelessly in the Hong Kong music scene, contributing to and enriching the local jazz community as well as the Cantopop industry.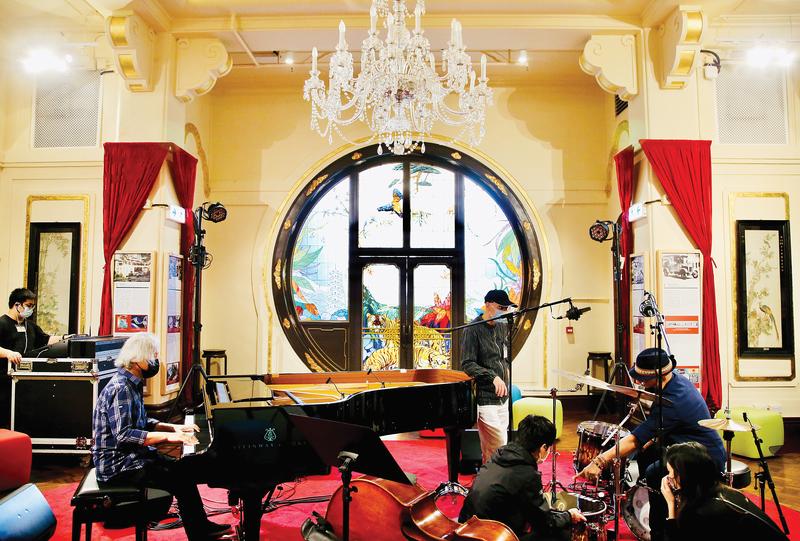 Hybrid concert
When it comes to practice, Lo said he believes it's essential to work on improvisation, even more so than the actual melodies of a song. After all, improvisation is a key element of jazz. Its importance was obvious during his recent hybrid performance at Haw Par Music as part of the Heritage X Music Festival.
Lo played the piano alongside drummer Anthony Fernandes and bassist Sylvain Gagnon as the trio played an hour-long set to a limited live audience in the atrium of the historical building in the hills of Tai Hang. Whenever the three musicians began to improvise during a song, the energy in the room as well as the attention from the audience intensified. It was easy to see the love and mutual respect the musicians had for one another, despite wearing face masks, as they attentively watched the others and matched the improvisations being made with their own.
Lo is certainly a sight to behold when playing jazz as his nimble fingers dance mesmerizingly across the piano keys. However, he repeatedly points out that he is not a jazz purist, but a lover of all music.
"Jazz is just one of the languages of music. They are of different vibes and I love them all," he said. "It's not necessary to categorize music as this or that genre. Ultimately, all that matters is good music. I've been doing music for 50 years and it still is very exciting as music constantly evolves."
The performance in March was Lo's first hybrid concert. While he prefers playing to a live audience with live musicians, Lo definitely sees a positive side to the format and believes it might be the next big trend and have a life beyond the pandemic.
"I've been watching a lot of online concerts recently and it's great because it can bring in a larger audience. It's not restricted to just the audience in the room or venue as it can be seen around the world," he said.
Music on the worldwide web
He said he believes online platforms such as YouTube can take some credit for recruiting a younger generation of jazz enthusiasts, from Hong Kong and elsewhere. There wasn't even a jazz station on the radio when he was growing up in Hong Kong, but young people today can easily be introduced to the genre through a quick search on the internet. A few local young jazz enthusiasts are known to have signed up for online lessons given by famous jazz musicians.
Technology has essentially made the world smaller which Lo sees as an opportunity for musicians all around the world. He names 17-year-old Indonesian jazz pianist Joey Alexander, who was discovered on YouTube by the famous jazz trumpeter Wynton Marsalis, as an example of how new talent can emerge from anywhere. Since it has become much easier to share work online, Lo's advice to musicians who feel they have something to say is to just put it out there. Instead of worrying about unknown factors such as the market or a pandemic, he said he believes artists who are serious about their craft should just keep doing it and let life take its course.
The emergence of a younger group of jazz enthusiasts makes him hopeful for the future of the genre in Hong Kong as well as the Chinese mainland. His alma mater Berklee attracted over 300 students from China in 2020 — the largest in the school's history — he points out. "I think we're going to see a lot of really good jazz artists coming from there soon," said Lo, adding that he expects many more young jazz music aspirants and fans to emerge as a result.
Even as his nearly five-decade-long career continues to touch new heights, Lo, now a sexagenarian, is still keen to learn and practice music.
"Jazz is such a diverse language. It's amazing, creative and evolving. I'm still learning new music theories," Lo said. "It's really great to see what the young musicians are doing now, especially the ones in New York. They might not have great careers yet, but their music is creative and exciting. Sometimes, I'm learning from them."