Mass vaccinations to continue over holiday
Share - WeChat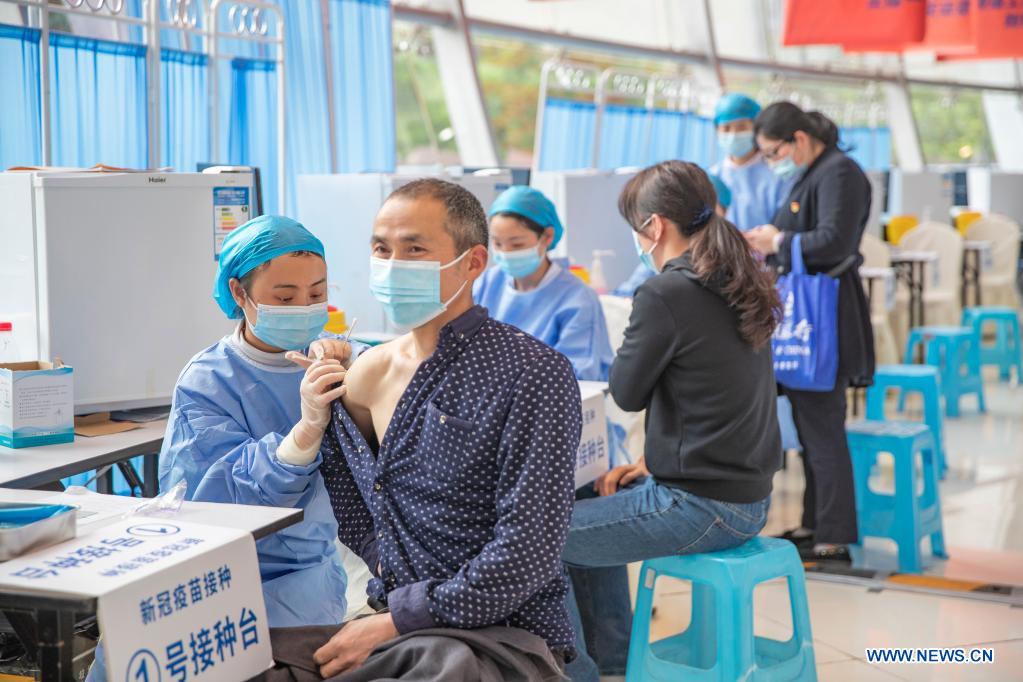 Mass vaccinations will continue nationwide during the upcoming Labor Day holiday, which lasts from May 1 to 5, and people are encouraged to receive their COVID-19 vaccines as soon as possible, a spokesperson for the National Health Commission said in Beijing on Thursday.
"The COVID-19 vaccination service will not stop or close during the Labor Day holiday, and local governments should make detailed work plans to ensure vaccination is conducted in an orderly way," NHC spokesman Mi Feng said at a news conference of the State Council inter-agency task force for COVID-19 response.
Du Xueping, director of the Yuetan community health service center in Beijing's Xicheng district, said at the news conference health service centers in all communities nationwide will try to provide services and convenience facilities to people in need during the holiday.
"The service centers will arrange vaccination work in a reasonable way and there will be working staff in place to answer residents' questions about the vaccine," she said.
Staff at the centers will also carefully check identities of residents to ensure vaccinations are carried out safely and efficiently, she added.
The centers will also set up "green channels" for seniors so they won't have to wait in lines for the vaccination, Du said, adding there will be seats, presbyopic glasses, magnifying glasses and brochures printed in bigger characters for seniors to use.
Statistics from the NHC showed as of the end of Wednesday, almost 244 million doses were given to people nationwide, among which 55 percent were administered during the past month.
Mi said the risk of the virus spreading will increase as more people travel during the five-day holiday. He urged people to be cautious and keep themselves well-protected.