Shenzhen's role in Bay Area development highlighted
Share - WeChat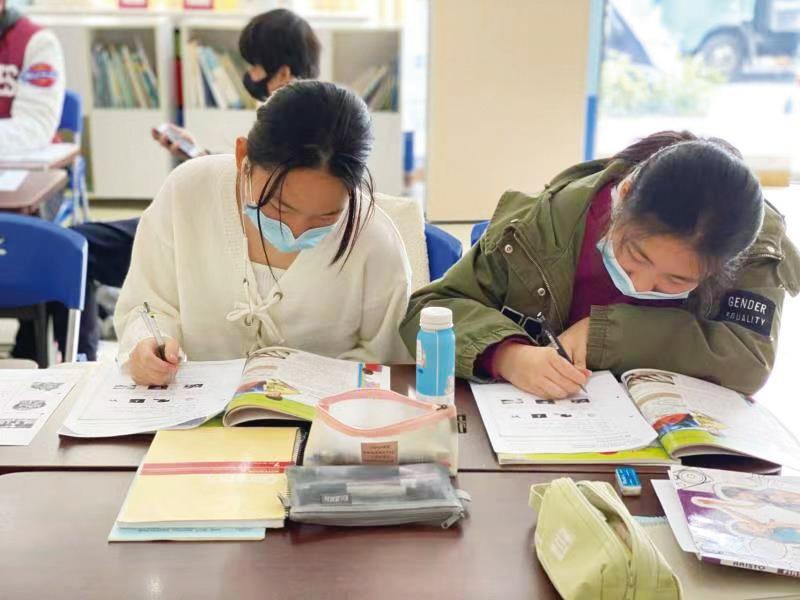 Shenzhen should beef up its efforts to promote cooperation in higher education and youth exchanges with Hong Kong, Party representatives said during an online interview held on the sidelines of the seventh congress of the Shenzhen Municipal Committee of the Communist Party of China, which kicked off on Tuesday and runs until Friday.
In a report delivered by Shenzhen's Party chief, Wang Weizhong, at the opening of the congress, the city's role as a key driver of growth in the Guangdong-Hong Kong-Macao Greater Bay Area and of integrated development between Shenzhen and Hong Kong were highlighted.
The report laid out a development blueprint for Shenzhen in the next five years and projected longer-term goals out to 2035.
Li Qingquan, president of Shenzhen University, called for greater efforts to be made in strengthening cooperation on higher education between Shenzhen and Hong Kong.
Although cooperation between universities in the two cities has been increasing, there are some obstacles that need to be addressed, such as mutual recognition of academic credits and cross-border recruitment of teachers, he said.
He also said that such cooperation has mainly been one-way, with Hong Kong universities setting up a campus on the Chinese mainland.
"More efforts should be made to promote a two-way flow," Li said, adding that the plan to set up a new campus in Hong Kong by Shenzhen University will help push the cause forward.
"This will deepen Shenzhen-Hong Kong cooperation and create favorable conditions for young people in Hong Kong to develop their careers on the Chinese mainland. At the same time, it will promote differentiated competition between universities in Hong Kong and help cultivate high-end talent — people who know the country well and love it," he said.
Sheng Liyuan, deputy laboratory director at PKU-HKUST ShenZhen-HongKong Institution, emphasized the importance of youth exchanges between Shenzhen and Hong Kong.
Young people are a major force in future development, Sheng said. Deepened cooperation among young people from the two cities could contribute to greater innovations in research and development, cooperative mechanisms and various industries, he said.
Shenzhen and Hong Kong should also increase bilateral exchanges on academics, finance and industry to achieve high-quality development, he added.