Ping-Pong Diplomacy anniversary celebrated in special Shanghai university class
Share - WeChat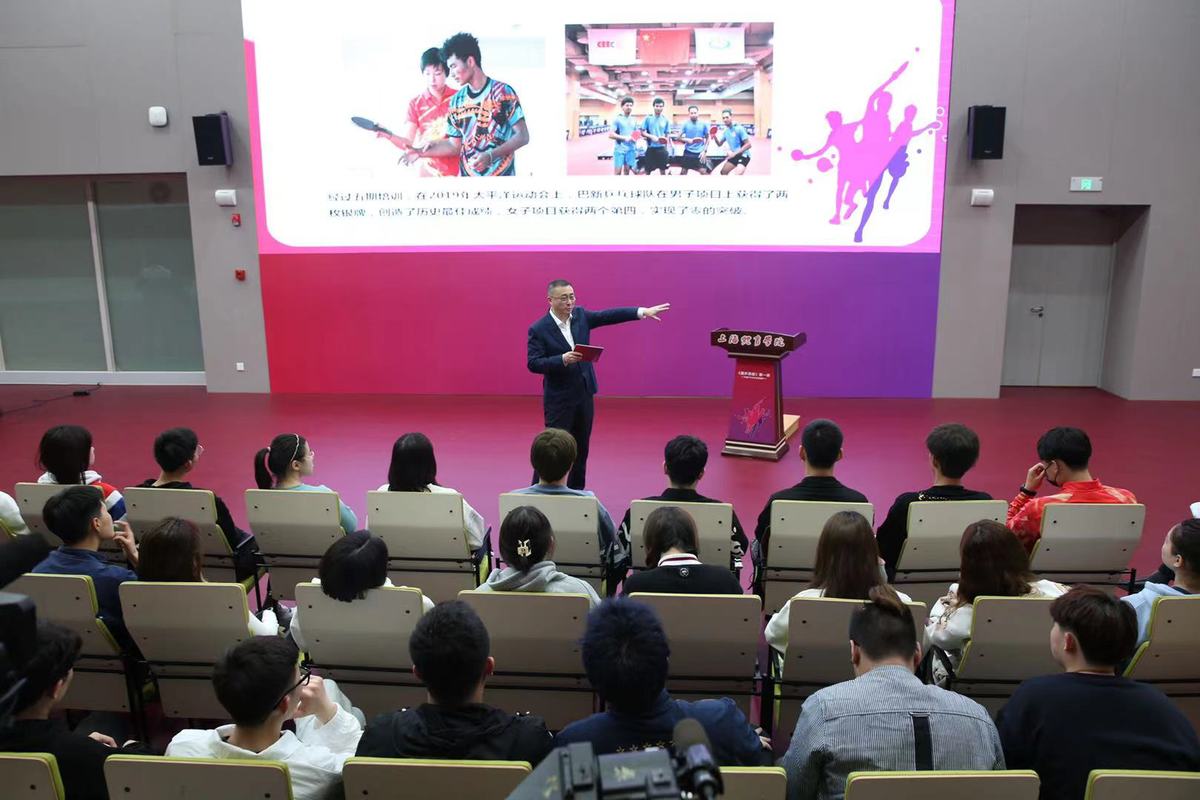 "Even after 50 years, people -- either those who experienced Ping-Pong Diplomacy themselves or just normal people of the two countries, still have unforgettable memories of the historic event," said Shi Zhihao, executive vice-president of the International Table Tennis Federation, in his lecture. "Ping-pong brings people of different colors, languages and cultures together, communicates and interacts on an equal footing. We, as sports athletes, shall carry on such spirit of sports. We welcome more of you, the young generation, to join and promote ping-pong culture much as our pre-generations have done."
Li Yin, Party chief of Shanghai University of Sport, pointed out in his speech that the university will continue its dedication to help the country build a leading sports nation.
"People-to-people exchanges in sports are very important. We should be friendly ambassadors for the two countries, share the fruits of sports to the people, and help athletes realize their dreams," Li Said.
Jin Xinyi contributed to this story.