Intellectual property rights protection makes steady progress
Share - WeChat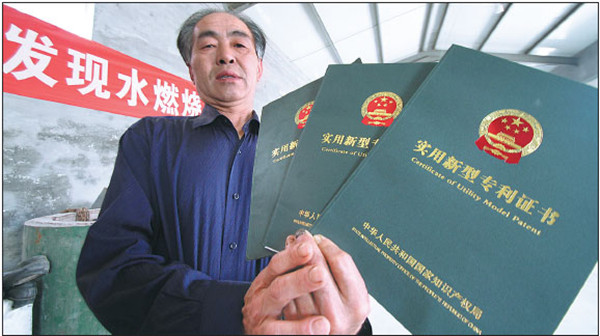 The protection of intellectual property rights and the commercialization of the patent in China saw steady progress last year, a report said.
The China National Intellectual Property Administration published a survey report of the patent in 2020 on Monday, showing that the industrialization rate of effective invention patents was above 30 percent from 2016 to 2020, and last year the rate reached 34.7 percent.
The survey was conducted by the administration and covered 24 province-level regions and 15,000 patentees, involving 42,000 patents.
The proportion of infringement of patents in China is decreasing, and last year the proportion was 10.8 percent, down 3.7 percentage points from that in 2015, indicating the IPR protection environment in China continues to improve.
Chinese patentees are more actively safeguarding their legitimate rights and interests, and the report showed that 73.9 percent of enterprise patentees acted to protect their rights after infringements, about 11 percentage points higher than that in 2015. Also, the cost of patent infringement continues to rise in China.
Another national survey of social satisfaction on IPR protection in 2020, which covered 12,000 samples from 31 province-level regions, showed social satisfaction reached 80.05 points out of 100, reaching a record high, which is 11.33 points higher than the number in 2015
"The increase means that the active efforts made by all regions and departments in IPR protection have been more widely recognized by all sectors of society," Zhang Zhicheng, head of the administration's Intellectual Property Protection Department, said.
Zhang said the protection of intellectual property laws and policies won the highest points among the sub-indexes, and 96.9 percent of respondents believed that the IPR legal system was more complete.
Wang Peizhang, head of the administration's Public Service Department, said the examination period for invention patents, high-value patents and trademark registration has been reduced, and the public service system for intellectual property information also has gradually improved.
In September, the administration and European Union Intellectual Property Office signed an agreement on the exchange of trademark information, and by the end of March, the EU's IP office had provided nearly 2 million pieces of EU trademark data to China, and the China's had provided over 31 million pieces of Chinese trademark data to its EU counterpart.