How plowshare diplomacy won the day
Share - WeChat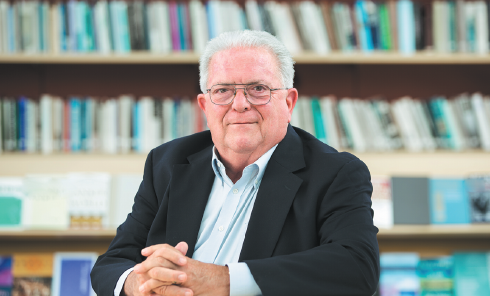 Charles Freeman, chief US interpreter during Nixon's 1972 visit to China. CHINA DAILY
In April 1971 a young government official, Charles Freeman, returned to his post at the US State Department in Washington after spending two and half years studying Chinese in Taiwan. He then "started writing papers for an unknown purpose", to quote the 78-year-old.
"An unknown purpose" may not be quite accurate, since Freeman was able to do his own guesswork based on what he was asked to write about.
"What is China's position on this and that? Why does China take this position? If this comes up in discussion, what is our position and how should we explain it to the Chinese? Those were the sorts of things I needed to prepare," Freeman says."There were also the background papers-a lot of information about different aspects of Chinese culture, history and so forth. And most importantly, the Taiwan question."
Any doubt that Freeman had had was dispelled as president Richard Nixon spoke to Americans from an NBC television studio in Burbank, California, on July 15, 1971, announcing his decision to visit China at "an appropriate date before May 1972".
Nixon also acknowledged a secret meeting between Henry Kissinger, his national security adviser, and Chinese premier Zhou Enlai barely a week earlier, from July 9 to 11, a meeting in Beijing that Kissinger had flown to from Pakistan to take part in, after feigning stomachache in Islamabad.
For the ensuing six months Freeman, the self-professed "worker bee", and his colleagues on the China Working Group were "locked up" in what was known as "the op-center", where they were "insulated from everybody" during "a time of obsessive involvement" in preparing for Nixon's impending trip to China.
Most Popular