Multi-talented Japanese artist Ryuichi Sakamoto exhibits in Beijing
Share - WeChat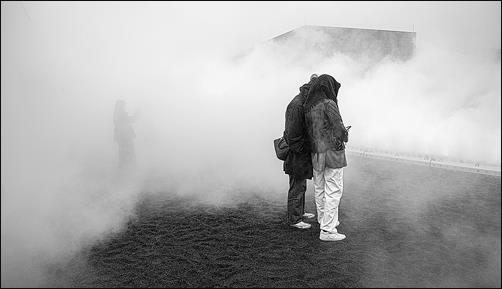 On March 19, the largest and most comprehensive exhibition to date devoted to Japanese artist Ryuichi Sakamoto opened at M Woods art gallery in Beijing.
Earlier this year, on Jan 21, the 69-year-old Japanese artist released an open letter, confirming that he has been diagnosed with rectal cancer. This was a particularly harsh twist of fate as his throat cancer, diagnosed in 2014, went into remission after 6 years.
"From now on, I will be living alongside cancer," he wrote, "but, I am hoping to make music for a little while longer".
Born in 1952 in Tokyo, Sakamoto is a composer, singer, songwriter, record producer, activist and actor.
Almost all the roles he has played in his nearly 70 years are strongly related to sound, and such a career path is deeply influenced by his habit of intent listening.
The experience is vividly described on his website."When Ryuichi Sakamoto was in high school in Tokyo, he had to ride a commuter train to get to class. The passengers were always crammed in, with contorted torsos. Unable to move, all the teenage Sakamoto could do was listen. He amused himself by counting the sounds the train made, identifying more than 10 that he would listen out for every morning."
Most Popular