A silver lining in a global crisis
Share - WeChat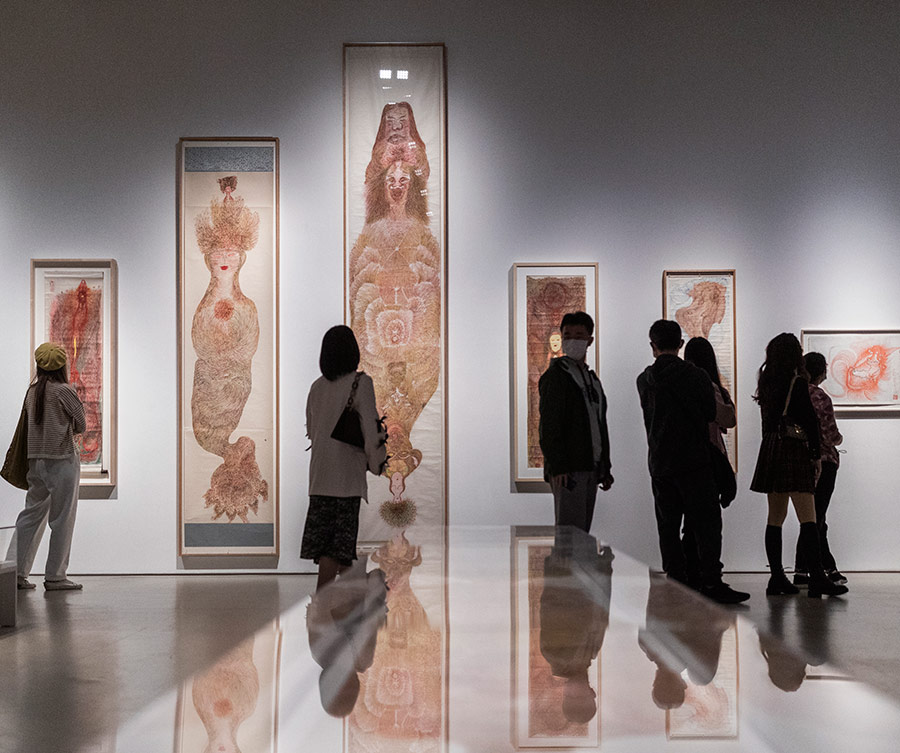 Power Station of Art director says the pandemic has, in fact, enriched the content and strengthened the emotional impact of the ongoing Shanghai Biennale, Zhang Kun reports.
The third and major phase of the 13th Shanghai Biennale that opened on April 17 is one of the world's most significant global art shows to take place since the breakout of the COVID-19 pandemic.
The exhibition entitled Bodies of Water features 76 artworks from 64 artists or groups from 18 countries and regions. Among the exhibits are 33 new projects commissioned by the Shanghai Biennale, more than ever since the event was founded in 1996, according to Power Station of Art, a leading museum of contemporary art in the city and host of the biennale.
Since its opening, the main exhibition space at PSA is receiving about 3,500 visitors every day. This is "quite impressive, and a massive number of people", says chief curator Andres Jaque, a Spanish architect, writer and curator now based in New York.