Photo exhibition on Xinjiang held in Pakistan
Share - WeChat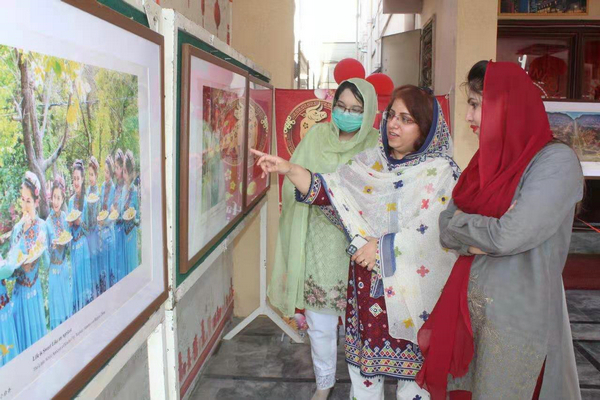 The Chinese embassy in Pakistan, the China Cultural Center in Pakistan and the China Window in Peshawar jointly held a photo exhibition on Xinjiang Uygur autonomous region in the country on March 9.
Iqbal Zafar Jhagra, veteran politician and ex-governor of Khyper Pakhtunkhwa in Pakistan, and Amjad Aziz Malik, director of China Window in Peshawar, attended the opening ceremony.
Jhagra said the bilateral relations between China and Pakistan are a good example to many countries.
Considering the impact of the COVID-19 pandemic, the photo exhibition is a valuable chance for locals to know more about the northwestern region of China.
The exhibition lasted for 15 days, featuring 66 photos which highlighted cultural and natural heritage in Xinjiang.