Hong Kong rightfully becoming a green finance hub
Share - WeChat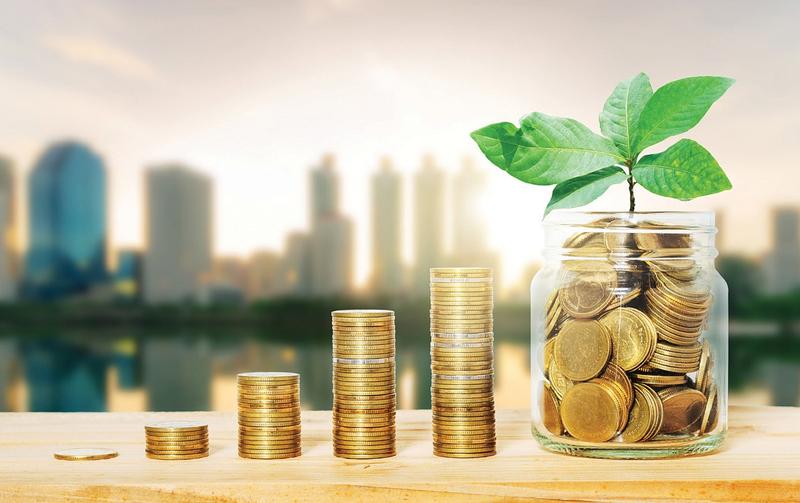 Li Ka-shing, Hong Kong's wealthiest man, was recently reported by local and international media to have been shifting his investments toward sustainability and climate change, such as environmentally friendly hydrogen-electric engines.
Is turning green just a passing fad or is it an area with huge potential? To me, it's definitely the latter.
Economic diversification is certainly a key component of sustainable economic development in Hong Kong and elsewhere. The past two years in the special administrative region have not been easy since 2019 proved to be one of the city's most traumatic periods because of civil unrest. And 2020 and this year have not been any easier thus far because of the COVID-19 pandemic.
Consequently, Hong Kong's priority (and, to some extent, opportunity) right now is to mitigate the economic effects of the pandemic, and one of the many possible ways to do so would be to embrace green finance even more, and Hong Kong doing so would be consistent with China's goal of reaching its carbon emissions peak before 2030 and becoming carbon neutral before 2060, as listed in the 14th Five-Year Plan (2021-25) for National Economic and Social Development and the Long-Range Objectives Through the Year 2035.
Both of China's objectives are crucial for achieving green development. Actually, just as a comparison, the United States and the European Union aim to achieve carbon neutrality by 2050. If they meet their target, it will have taken the US around 45 years and the EU around 60 years to move from their carbon emissions peak to achieve neutrality, but China plans to do it in just 30 years, which is a very ambitious, albeit reachable, goal.
Therefore, Hong Kong tapping into green and sustainable finance is not only beneficial for the special administrative region, but also consistent with China's objective of paying enormous attention to sustainability and climate change.
Green finance, according to the United Nations Environment Program, aims to "increase the level of financial flows (from banking, micro-credit, insurance and investment) from the public, private and not-for-profit sectors to sustainable development priorities. A key part of this is to better manage environmental and social risks, take up opportunities that bring both a decent rate of return and environmental benefit and deliver greater accountability". The COVID-19 pandemic has shown us (if there was any doubt before) that achieving sustainable development is more necessary than it has ever been.
Green bond markets have been increasing in size and value for more than a decade. Since the first green bond market opened in 2007, more than US$1 trillion worth of green bonds have been issued globally as investors have identified a sustainable and profitable investment option. As a matter of fact, oversubscription, where demand exceeds the number of green bonds available, has become the norm for green bond issuances.
Hong Kong is, thus far, quite advanced when it comes to embracing the opportunities offered by green finance and green bonds.
In June 2018, the HKSAR Government launched the Green Bond Grant Scheme to subsidize eligible green bond issuers in obtaining certification under the Hong Kong Quality Assurance Agency's Green Finance Certification Scheme. In September 2018, the Hong Kong Green Finance Association was set up, bringing together some 100 market practitioners and business front runners to promote the SAR as a green finance capital.
Financial Secretary Paul Chan Mo-po said in his 2020-21 Budget speech in February last year the Hong Kong government would issue green bonds worth HK$66 billion in the next five years. And, on Jan 27, the government launched green bonds valued at US$2.5 billion, to be available on the Hong Kong Stock Exchange and the London Stock Exchange on Feb 2 under the Government Green Bond Program. The offering includes US$1 billion worth of bonds at 0.635 percent for the five-year tranche, US$1 billion bonds at 1.414 percent for the 10-year tranche, and US$500 million bonds at 2.431 percent for the 30-year tranche.
What's more important about this offering is the fact that, according to the Hong Kong Monetary Authority, the 30-year tranche is also the first 30-year green bond to be issued by an Asian government, and the longest tenor to be issued by the HKSAR Government, which means that Hong Kong is at the forefront of green finance in Asia.
The deal attracted strong interest from a diverse group of conventional and green investors. Asian institutional investors were allocated 65 percent, investors from Europe were allocated 20 percent, and US investors received 15 percent of the total bonds issued.
In this sense, the HKSAR Government published its Green Bond Framework in 2019, setting out how green bond proceeds will be used to fund projects that will improve the environment and facilitate the transition to a low carbon economy.
Undoubtedly, Hong Kong is striving to become a green finance hub. Chief Executive Carrie Lam Cheng Yuet-ngor told the Hong Kong Quality Assurance Agency Online Symposium — Sustainable Finance Hong Kong 2020 — on Oct 23: "Many global problems that governments around the world are coping with call for sustainable development. To name a few, climate change, water shortage, food supply and as illustrated by the COVID-19 pandemic, public health. Sustainable development needs funding and investment and we are seeing growing demands for financial options and solutions. ... Being an international financial center, Hong Kong is well positioned to offer the needed financial services and capture the opportunities available."
Furthermore, Hong Kong is in a perfect position to leverage its involvement in the Guangdong-Hong Kong-Macao Greater Bay Area blueprint to serve as the region's green finance center.
Summing up, the COVID-19 pandemic has shown the world that the need for a more sustainable future is real and immediate. Therefore, green finance is more necessary than ever. Hong Kong is already becoming a very important hub for green finance, and it should keep moving forward in that direction because that is, undoubtedly, the right direction.
The author is a fintech adviser, researcher and a former business analyst for a Hong Kong publicly listed company.
The views do not necessarily reflect those of China Daily.