Closing the gaps to make region greener
Share - WeChat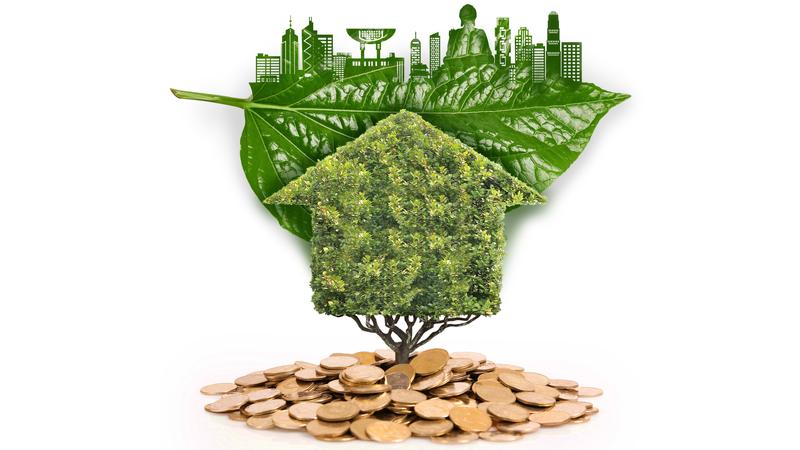 Hong Kong is bidding to be the region's green finance hub. Besides luring green bond issuances, experts have called for stringent measures to create a robust financing system. Oswald Chan reports from Hong Kong.
In November, the Hong Kong government set an ambitious target of turning the city into a carbon-neutral economy by 2050, without offering a road map.
But three months later, it unveiled a plan to promote electric vehicles in the special administrative region by halting the registration of new environmental-friendly petrol private cars by 2035 or earlier. It also pledged to update the government's Clean Air Plan for Hong Kong by the middle of this year.
Locally-based environmental concern group Friends of the Earth (Hong Kong) wants the government to invest more in electric cars, low-carbon transport vehicles, waste recycling, energy-efficient smart grid facilities, renewable energy projects involving wind, natural gas or water, as well as programs to cut fossil-fuel energy consumption.
The decarbonization process calls for huge financing for the green business, and Hong Kong is setting the green bond issuance target to meet future demand.
The HKSAR government said in 2021-22 Budget it'll double the borrowing ceiling to HK$200 billion (US$25.77 billion), allowing for further green bond issuances totaling HK$175.5 billion in the next five years — from HK$66 billion in the previous financial year.
Since 2019, two rounds of government green bonds aligned to world standards, such as the International Capital Market Association's green bond principles, have been issued.
In January, the administration sold US$2.5 billion worth of green bonds, including a 30-year tranche. The 30-year tranche is the first 30-year green bond to be issued by an Asian government, and the longest-tenured to be issued by the SAR government. Issuing a 30-year tranche will help build a comprehensive benchmark curve for potential issuers in Hong Kong and the region. The city launched its first green bond issuance in 2019, amounting to US$1 billion.
"By doubling the size of green bond issuances, the government will give the HKMA greater flexibility in launching good green bonds with different tenors and currencies," Hong Kong Monetary Authority Chief Executive Eddie Yue Wai-man said.
"Many European investors seek euro-denominated green bonds issued by Asian corporates or sovereigns. So we may consider issuing euro or Hong Kong dollar-denominated green bonds this year. We'll also try to issue retail green bonds which are not common in many countries," Yue said.
Issuing green bonds, however, is just one of the elements in creating a green financing ecosystem in Hong Kong, as the ecosystem requires stringent disclosures, standard harmonization, talent-capacity building, innovative green financing products and regional collaboration.
Hong Kong has brushed up its standard disclosure work in recent years to align itself with international reporting standards.
The Green and Sustainable Finance Cross-Agency Steering Group, set up by the SAR government last year, aims to standardize the use of taxonomy, banks' green business reporting standards, and listed companies' environmental, social and corporate governance disclosure standards.