Goals show China's firm resolve to address climate change: official
Share - WeChat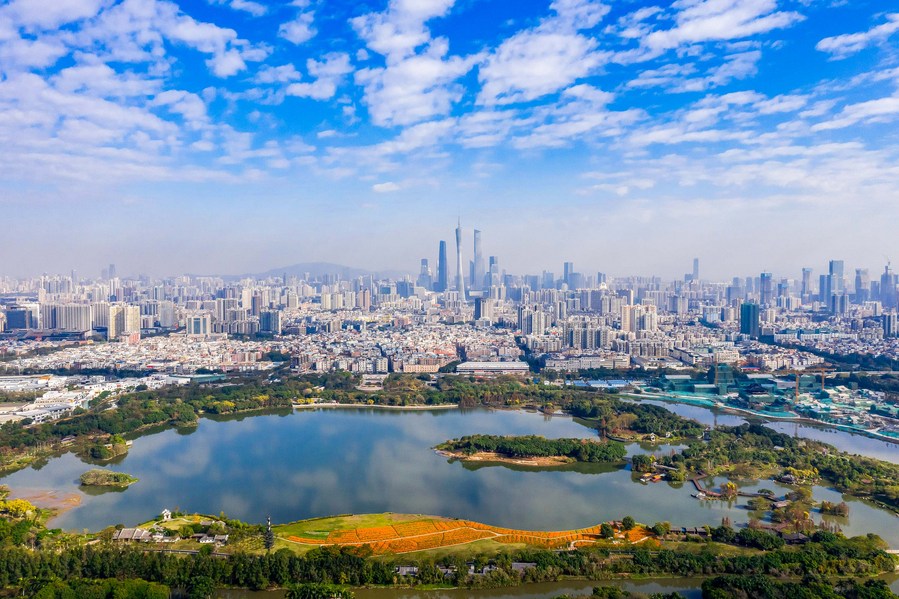 China would walk the talk and commit itself to the pledge to achieve two goals, namely peak carbon emissions before 2030 and carbon neutrality before 2060, Vice-Foreign Minister Ma Zhaoxu said on Thursday.
Ma said the two goals were a reflection of China's firm determination to tackle climate change.
"The time span between these two goals is the shortest in the world," he said, with some developed countries taking 60 years and China only 30 years.
China in fact has certain difficulties in scoring its long range goals, for it is the largest developing country with unbalanced and inadequate development and a coal-dominated energy structure.
Divided in development stage, economic scale and natural resource endowment, he said this decision was made in line with China's reality and required arduous efforts to make extensive, profound and systemic changes in economic and social spheres.
Xie Zhenhua, Chinese special envoy on climate change, said at the meeting that the two goals proposed amid a depressed world economy greatly boosted the confidence of the international community, when most countries were challenged by the raging pandemic and had less motivation to cope with climate change.
"It is the inherent requirement of high-quality development and also showcases Chinese responsibilities as a major country," he added.
Su Wei, vice general-secretary of National Development and Reform Commission, said China would gradually build a new electricity system with renewable energy as the mainstay.
He noted in an objective manner that currently coal still was needed to provide a stable electric supply for the smooth functioning of economic and social development, as renewable energy was unstable in terms of power supply in some circumstances.
Statics showed that China leads in investment on renewable energy over the past seven years with installed capacity of it accounting for 33 percent in the world. Besides, the Chinese proportion of renewable energy-based automobiles surpasses half the total across the globe.
"With the strong leadership of the Communist Party of China, we have confidence in fulfilling promises to promote multilateral climate governance and make a contribution to building a community with a shared future for mankind," Xie vowed.