Decision to join charity changes the course of campaigner's life
Share - WeChat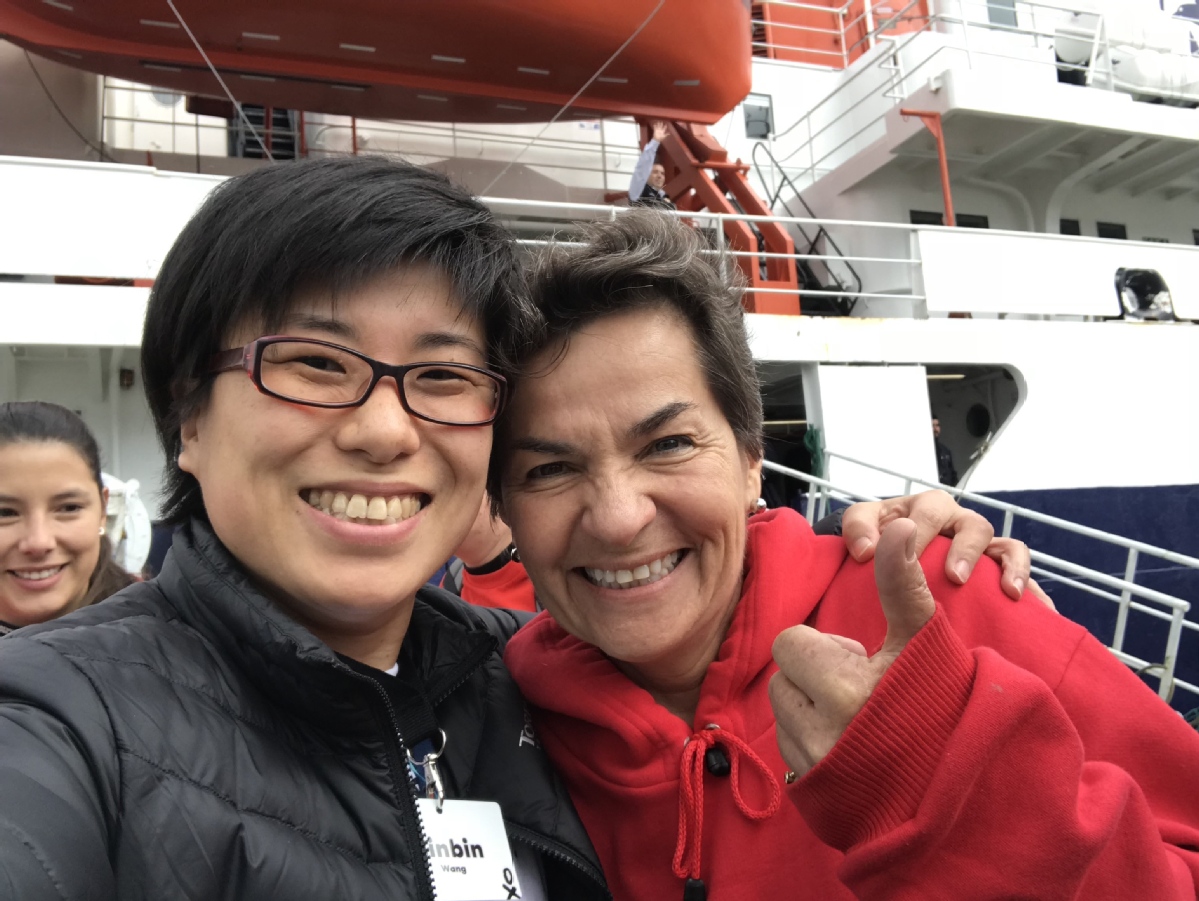 After leaving her job as a journalist at China Central Television in 2005, Wang Binbin started to fulfill her long-held ambition to travel the world.
However, in 2008, after the devastating earthquake hit Wenchuan, Sichuan province, she joined Oxfam to visit the stricken area to help with post-disaster reconstruction work.
The 43-year-old never expected the decision to join the charity to change her life and to tie her to climate-change issues.
She traveled to Wenchuan before the first anniversary of the quake to conclude a report on the use of Oxfam donations.
At a news briefing Wang helped organize on the report, she impressed the charity's leaders with her ability to interact with journalists.
She soon had the opportunity to give full play to this ability.
In late 2009, she was sent to the UN Climate Change Conference in Copenhagen, the Danish capital, becoming the first Oxfam employee from the Chinese mainland to take part in the annual gathering.
"I never thought I would become associated with climate change. I felt as if I had been sent to Copenhagen by destiny, and that my fate changed as a result," she said.
With scant knowledge of climate change, Wang said she found herself a little lost as a newcomer to the event, along with many Chinese journalists she met there, as they did not know how to contribute.
A victim of climate change, China made every effort to promote the negotiating process in Copenhagen, sending a delegation of about 100 members. Then-Premier Wen Jiabao unprecedentedly took part in the conference and spared time away from his tight schedule to meet with many heads of state.
"However, the country failed to see the results it expected," Wang said. Some Western media reports even blamed China for being among the countries preventing the conference from reaching an accord.
Since World War II, China and other developing nations had yet to become familiar with the global governance system established by the United States. With limited information sources and partners, China often found itself isolated.
As she left Denmark, Wang resolved to make a difference. Her two key targets were to promote co-governance of multiple stakeholders, including the media and NGOs, in China's climate change process and address prejudice against the country on this issue.
In addition to compiling suggestions for lobbying decision-makers, Wang chose to further her studies, becoming the first student on the mainland to graduate with a doctorate in climate change communication from Renmin University in Beijing in 2015.
To get a firm grasp of the latest trends in climate governance, she has tried her best to attend every UN climate change conference since 2009.
She has only missed the conferences held in 2011 and 2014, as they took place too close to the births of her two children.
"Although I was not there, I followed the proceedings with the help of my colleagues," she said.
To ensure her second child continued to have breast milk after she returned from Paris in 2015, she used a breast pump every two hours while she was in the French capital for the conference.
The efforts made by Wang appear to have paid off, as climate co-governance has gradually taken shape in China.
The Chinese delegation to the UN climate conference now holds discussions with NGOs throughout the negotiation process, Wang said.
Another vivid example of the progress made is the invitation Wang received after the Paris conference to be an NGO representative at a news conference organized by the State Council Information Office.
Invitations were also sent to China's Special Envoy for Climate Change Affairs Xie Zhenhua, who headed the Chinese delegation to Paris, and representatives of local governments, enterprises and think tanks.
Wang said that staging a news conference in such a form was unprecedented for China.
She added that during her discussions with foreigners she has found that anti-China prejudice on climate change issues has become less prevalent.
In her book, China's Transition on Climate Change Communication and Governance: From Zero to Hero, Wang analyzes the reason for and progress made in the country's transition from being a follower to a driver of global climate governance. The book has been published in Chinese and English.
Wang writes that China has shown strong leadership in advancing global climate governance.
Despite the progress made, she is determined to see even more intensified climate co-governance in China.
Wang aims to achieve this in her role as associate president of the Institute of Climate Change and Sustainable Development, which she joined in 2018, and as executive secretary-general of the Global Alliance of Universities on Climate.
"I want to forge ahead with greater progress. ... I also look forward to promoting the experiences China has gained in climate governance to other areas," she said.