China vows to achieve green goals
Share - WeChat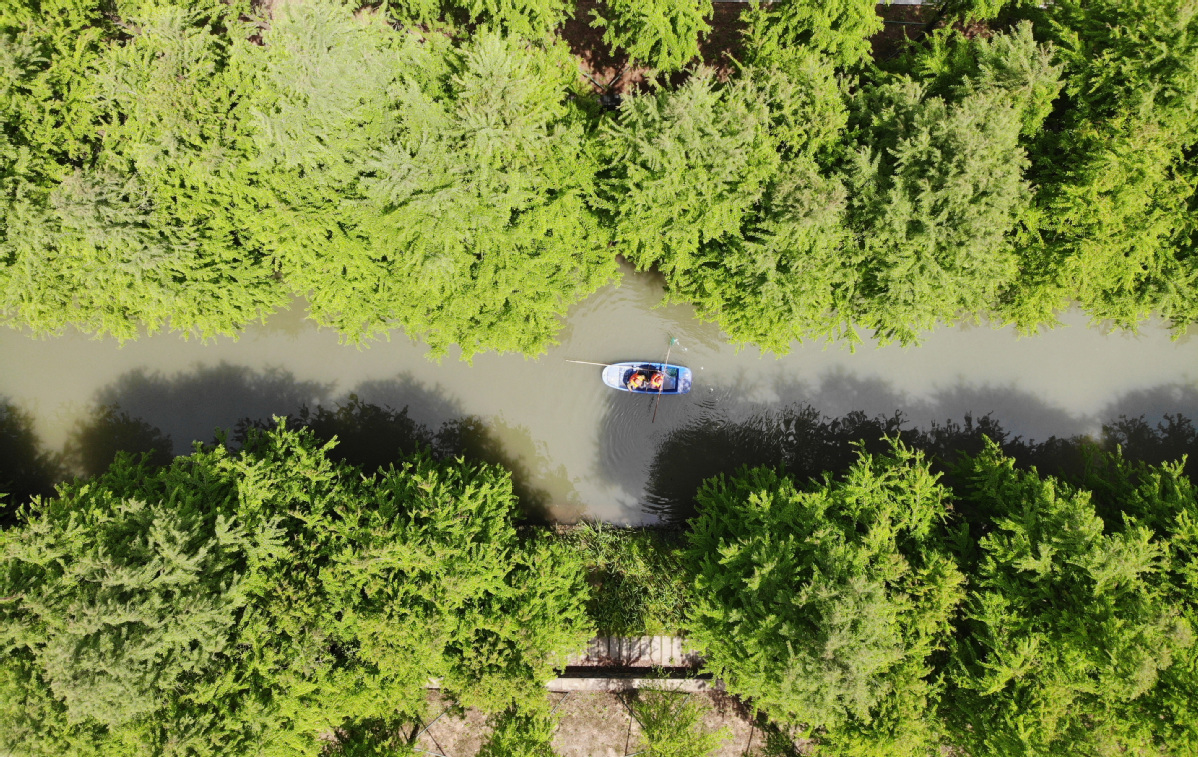 Despite severe time constraints, China will make extremely arduous efforts to go carbon neutral before 2060 amid expanding energy demand, a senior climate official said on Thursday.
China aims to realize carbon neutrality only 30 years after its carbon dioxide emissions hit a peak. However, the time span for developed nations from an emission peak to neutrality is usually from 40 to 70 years.
"The time is extremely pressing, and the challenge is enormous," said Sun Zhen, deputy director of the climate change department under the Ministry of Ecology and Environment.
"The target means that China has to not only strictly control the total CO2 emissions at the peak, but also quickly realize a continuous decrease of emissions," he said in written responses as part of an exclusive interview with China Daily just before this week's Leaders Summit on Climate.
"The goal will not come into reality easily and painlessly. It requires extremely arduous efforts."
Sun said it's now urgent to set up obligatory targets to cap total CO2 emissions, draft special laws and regulations, roll out supporting policies and hammer out emission standards.
Top issue
Aside from speeding up the building of a clean, low-carbon energy system, China will prioritize its efforts to have CO2 emissions peak in key industrial sectors, including steel, chemicals and cement, by setting specific targets, road maps, action plans and supporting measures, Sun said. Urban and rural construction as well as the transportation sector will need to go greener, too.
With more input regarding policy, technology and funding, the country will encourage regions where conditions permit to peak their CO2 emissions ahead of schedule. The supervision of local governments and officials will be both intensified, and related work will be included in central environment inspections, he said.
Sun acknowledged that China now faces a more formidable task to transform its energy and industrial sectors.
With urbanization and industrial transformation going on, energy consumption in China is expected to continue growing as the country endeavors to resolve unbalanced and inadequate development and meet the people's ever-growing needs for a better life, he said.
In the short term, it's hard to fundamentally change China's energy mix and sharply reduce the use of coal in overall energy consumption, he added.
Sun said the goal is challenging also because China, the largest developing nation, needs to forge ahead with a series of other urgent tasks such as maintaining economic growth, improving people's livelihoods and eradicating poverty.
At the same time, it's very necessary to fundamentally change the outdated GDP-oriented development philosophy in some regions, and the overall social awareness of green growth needs to be enhanced, he added.
Positive progress
Despite these challenges, China has in the past few years robustly updated its Nationally Determined Contributions under the landmark Paris Agreement on climate change and made positive progress in curbing CO2 emissions.
When the Paris Agreement was reached in 2015, China promised to bring down its carbon intensity-the CO2 emission per unit of GDP-by 60 to 65 percent from the 2005 level by 2030. Late last year, China lifted the goal to above 65 percent.
Following continued decreases since the 12th Five-Year Plan (2011-15) period, China's carbon intensity had dropped by about 48.4 percent from the 2005 level by the end of 2020, he said. Also, the share of nonfossil fuels in primary energy consumption had climbed to 15.9 percent by that time.