Kicking off a new era
Share - WeChat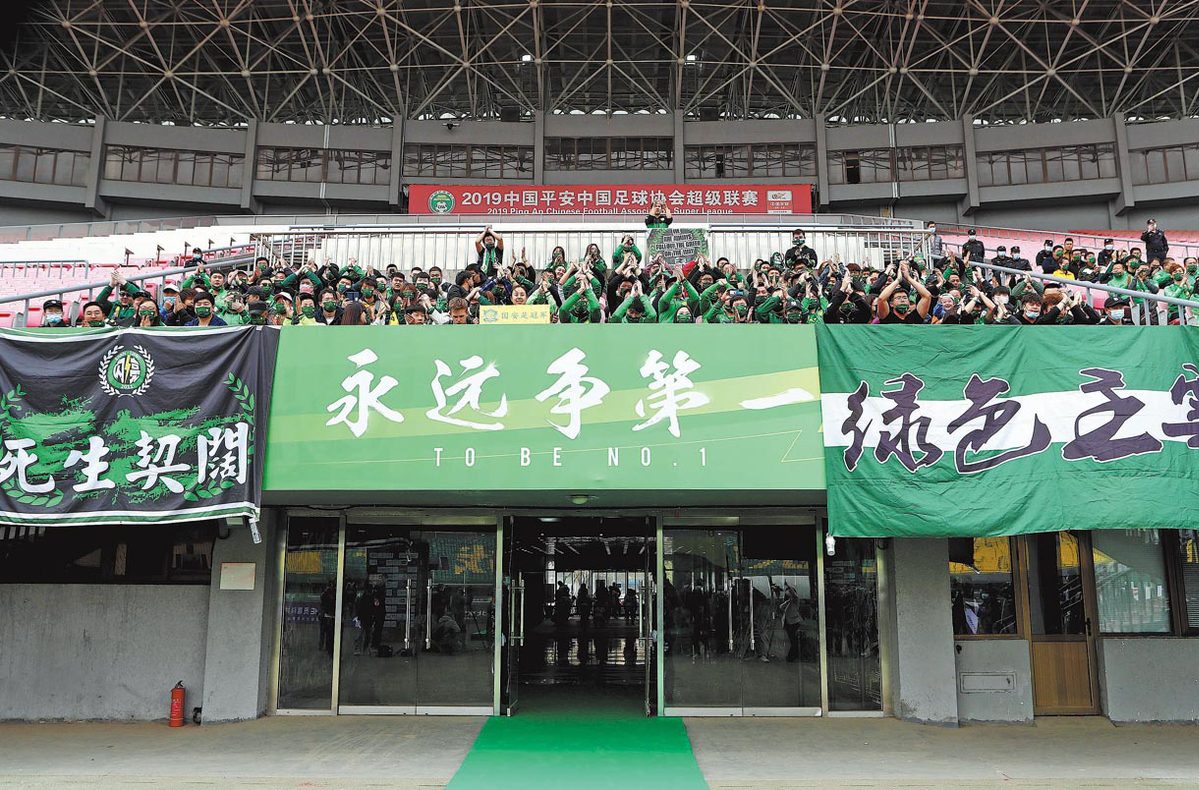 Having tightened its belt, Chinese Super League returns to embrace a more frugal future
Even before a ball was kicked at Tianhe Sports Center in Guangzhou on Tuesday, the Chinese Super League's new era of frugality was obvious for all to see.
Gone was the usual lavish opening ceremony for the new season, to be replaced by a much shorter and modest affair, suggesting the Chinese Football Association is serious about delivering on its promise of a more sustainable future for the domestic game.
A lack of expensive foreign players in the starting XIs for Tuesday's match between Guangzhou FC and Guangzhou City, however, was the clearest indication that the CSL's big-spending days are over.
Guangzhou in Guangdong province, and Suzhou in Jiangsu province are the host cities for the 14-round first phase-minus 2020 champion Jiangsu FC following the club's financial demise earlier this year. The CSL will hope the introduction of tighter spending rules will avoid a repeat of that scenario for any of its current 16 teams.
Chongqing Liangjiang Athletic's match against Shandong Taishan got the action underway at Guangzhou University Town Stadium, however the main focus of the opening day was at Tianhe Sports Center, where around 30,000 fans watched the Guangzhou derby.
Despite all the difficulties and controversies the CSL is facing, the fans' enthusiasm for the league has not waned on the evidence of the deafening roars from the Tianhe stands.
As part of COVID-19 protocols, spectators were required to scan their health codes to gain entry to the stadium.
Due to the pandemic, the CSL postponed the start of the 2020 season before eventually adopting a tournament-style format in a shortened campaign.
To stop the spread of the coronavirus, most matches were played behind closed doors last year. Now, thanks to China's successful control of the pandemic, the CSL plans to play 30 rounds of games in the 2021 season, and gradually open more matches to spectators as the campaign progresses.
Four matches are open to spectators in the first round, with the league hoping cheap ticket prices-ranging from 50-240 yuan ($8-$37)-will help entice spectators back to the stands.
Still, the CSL has vowed not to let its COVID-19 guard down and will continue to implement strict epidemic prevention measures, including frequent nucleic acid tests and encouraging players to be vaccinated.
According to Guangzhou Daily, the CFA has assigned 400 staff to deal with epidemic prevention measures and logistical issues.