Anti-graft bodies urged to tighten SOE oversight
Share - WeChat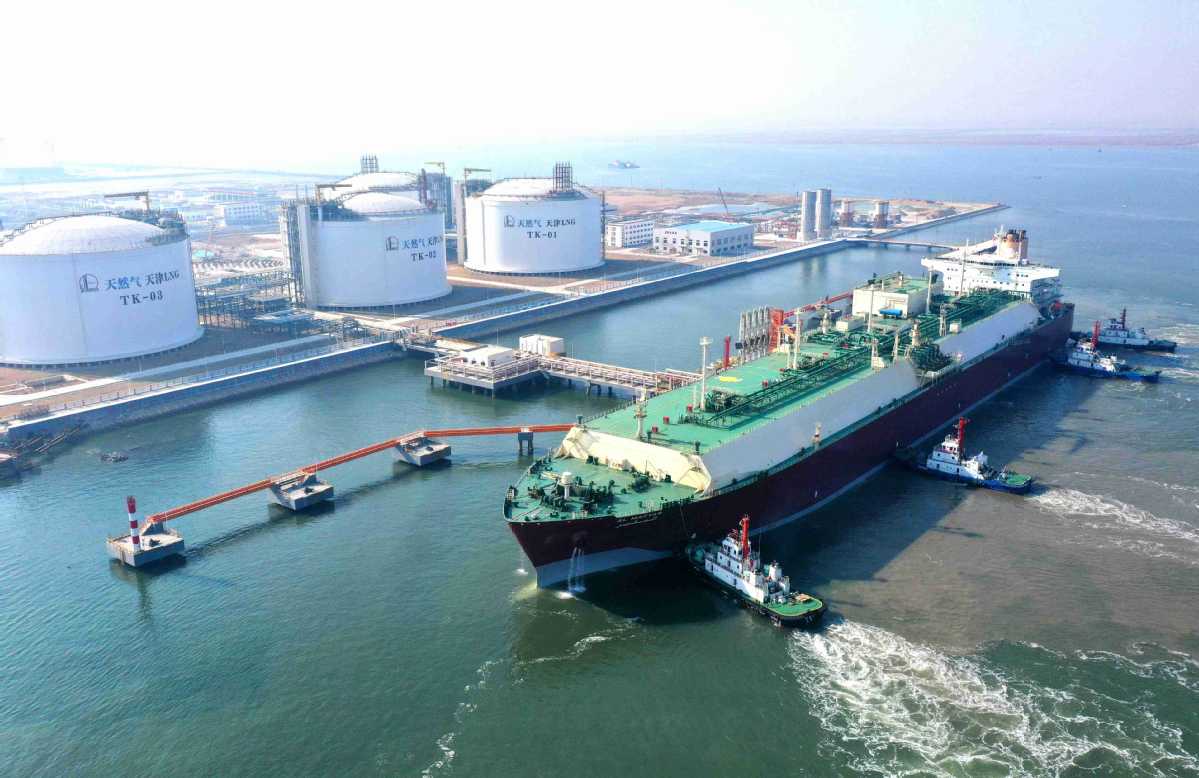 China's top anti-graft bodies have urged supervisory organs to tighten oversight and severely punish offenses related to State-owned enterprises after an investigation into 31 people at an SOE in Yunnan province.
On April 14, the provincial discipline inspection and supervisory organs investigated 19 people from Kunming Iron and Steel Holding, an SOE based in Anning, Yunnan, over serious violations of Party disciplines and national laws. Twelve other people were detained on suspicion of bribery.
Those investigated include the company's chairman and its deputy general managers, and top executives and employees from its wholly owned subsidiaries, holding companies and joint-stock companies.
On Monday, the Communist Party of China Central Commission for Discipline Inspection and the National Supervisory Commission urged the discipline inspection and supervisory authorities to fully play their roles and to push forward reform and high-quality development of SOEs.
The top anti-graft bodies asked the authorities to target violations and corruption in SOEs and severely punish those who take advantage of their positions to encroach on the interests of SOEs or funnel benefits to each other.
It said the oversight should focus on the "key minority", or the senior officials and management staff, of SOEs, and strengthen the Party's leadership in enterprises' management.
Upholding the Party's leadership over SOEs is a major political principle that must be followed consistently, and Party committees inside the companies must fulfill their responsibilities in managing and governing, it said.
Supervisory authorities in all regions have also launched operations targeting prominent problems in the production and operation of SOEs, including illegal investment, bidding and tendering, and setting up affiliated companies.
Additionally, supervision authorities have paid close attention to key fields and steps in SOEs' operation and management, as well as strengthening internal supervision.
Taking Hubei Yihua Group, a petrochemical and fertilizer SOE based in Yichang, Hubei province, as an example, a total of 15 middle and senior management personnel were investigated by local anti-graft authorities in the past three years, including its former head Jiang Yuanhua.
Jiang was charged with six counts including bribery, embezzlement of public funds, misappropriation of funds and insider trading in 2019.The case has yet to be concluded.
After the case was revealed, newly appointed group leaders coordinated its intra-Party supervision and other departments, including audit, finance, legal affairs and discipline inspection and supervision, to strengthen internal oversight.
Last year, Yichang's discipline inspection commission and supervisory commission, organization department and State-owned assets supervision and administration commission jointly issued a document to standardize the clean working practices of leaders at local SOEs.
Anti-graft bodies nationwide have also promoted interconnections among different departments to integrate all types of oversight of SOEs to improve the quality and efficiency of supervision.
In one typical case, Luo Xusheng, the former general manager of Hangzhou Industrial Investment Group, was sentenced to 12 years in prison and fined 1.5 million yuan ($230,000) in November for taking bribes and abusing his power.
Luo had accepted a total of 10.5 million yuan for assisting other companies and individuals in capital lending and project undertakings since 2008. He also abused his power, causing the loss of over 590 million yuan in State-owned funds.
Hangzhou's discipline inspection and supervisory organs have integrated the resources of the city's disciplinary, organizational and industry regulation departments to carry out inspections of local SOEs since February. Five companies, including the investment group, were urged to rectify problems promptly.
The State-owned Assets Supervision and Administration Commission has also tightened the supervision of SOEs and assets in recent years, and SOEs have basically formed a standardized and orderly accountability mechanism with clear responsibilities and procedures.
Based on existing supervision over planning, finance, property rights and assessment, SASAC has set up a Bureau of Comprehensive Supervision to coordinate the general supervision of State-owned assets, and a Bureau of Supervision and Accountability to investigate liability for illegal operations and investments.
In addition, each SOE has a working group of leaders to investigate the responsibility for lower-level illegal operations and investments.
SASAC said a comprehensive responsibility investigation and reporting mechanism has been set up, which can allow supervisors to assess the loss of enterprise assets and curb illegal business and investment behaviors in a timely manner.
It said it organizes and supervises SOEs to check more than 1,000 clues of violations annually, recover asset losses or reduce loss risks totaling tens of billions of yuan, and hold violators accountable for thousands of cases a year.
SASAC said it will review the construction of a responsibility investigation system and give specific inspections on newly established enterprises and enterprises invested in or acquired by SOEs.
yangzekun@chinadaily.com.cn