Actor shares Red Army history at Guizhou memorial site
By Liu Yukun, Kong Wenzheng and Zhao Yandi in Zunyi, Guizhou | chinadaily.com.cn | Updated: 2021-04-20 19:26




Share - WeChat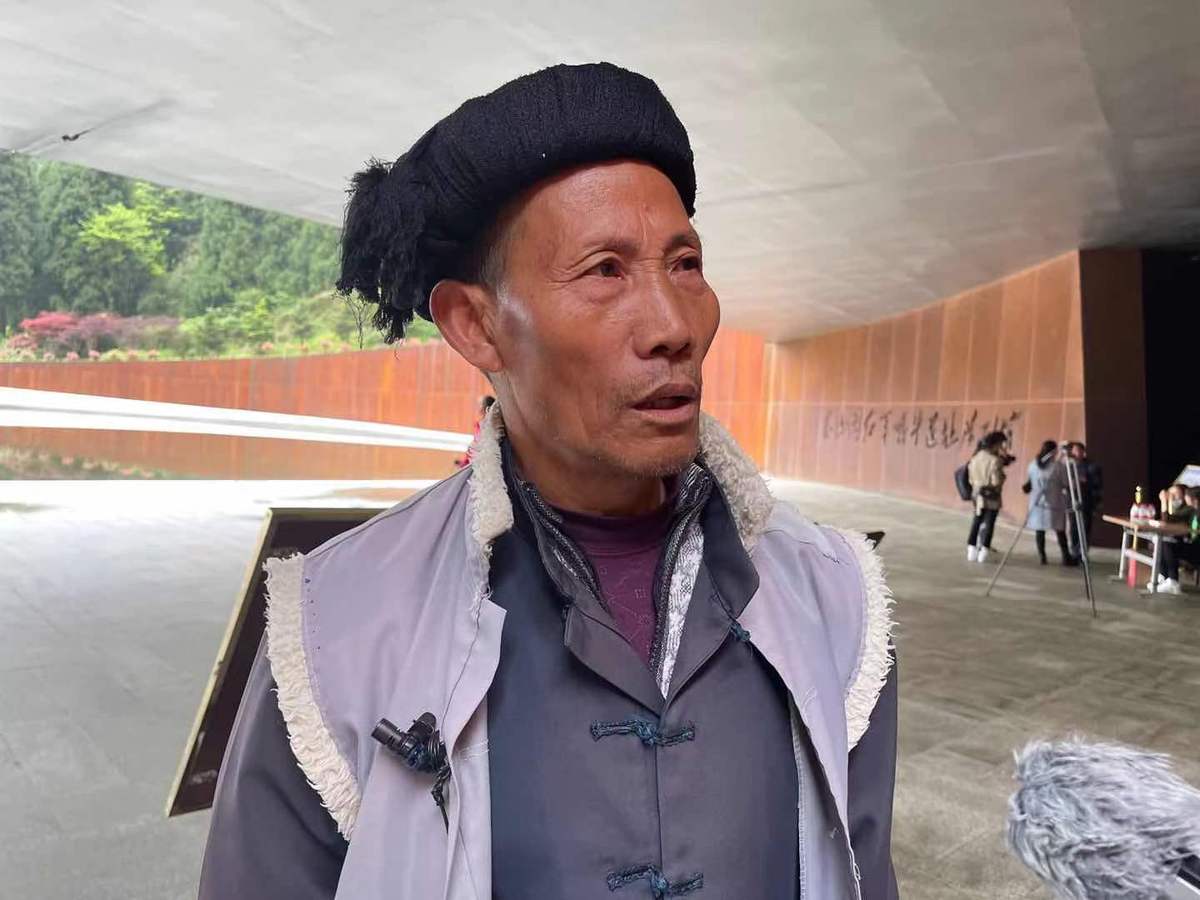 For 73-year-old Yang Siyu in Zunyi, Southwest China's Guizhou province, living to thrive is a life-long motto he learned from stories of the Red Army, and put into action in life.
"I visited memorial sites of heroes in Zunyi, who fought against enemies and sacrificed their lives many times during the revolution in the 1930s. Their spirit of perseverance has inspired me in multiple ways, with one being trying hard to make my life better and more meaningful," he said.
Yang now works as an actor in Red Army related plays at a local memorial site. The Red Army is the forerunner of the People's Liberation Army and a revolutionary force under the command of the Communist Party of China.
"Working as an actor in the Red Army plays allowed me to know more about the stories of the soldiers. Whenever I encounter difficulties in my life, I think of them as role models. Whenever I thought of how they managed to survive and protect the lives of others under extreme hardship, the difficulties in my life seemed trivial and I gained more confidence to overcome them," Yang said.
He added that working as an actor also brings him about 3,000 yuan ($461.7) in extra income.
"We brought to life the two wars the Red Army fought in the Loushanguan area through plays and delicately designed sets," said Xu Zheng, director of Loushanguan's administrative office. The stage performance is presented at an exhibition hall just minutes away from the historical site.
"We renovated the exhibition hall in 2016. It complements the historical site, helping tourists to get a better picture of the history through multiform presentations," Xu said.
For Xu, a millennial herself, the exhibition hall serves a crucial role in educating people about past events and the spirits of the older generation.
"Young people like us sometimes have only an vague understanding of the society our revolutionary martyrs once lived and the struggles they once faced," said Xu.
Xu said about 50 villagers have seen their income increase by engaging in the performance, said Xu, who anticipates the peak season for tourism is right around the corner.