Water conservation project benefit more residents in Tibet
Share - WeChat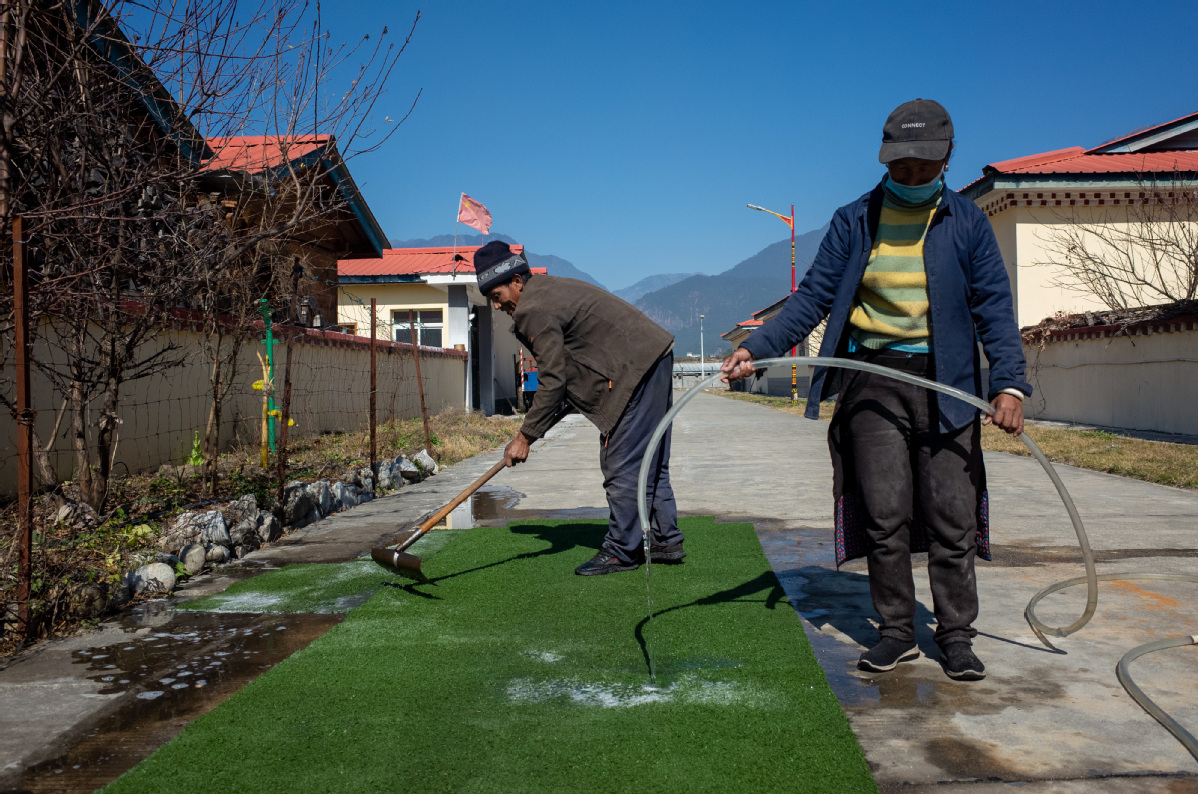 The Tibet autonomous region has been making efforts to make safe drinking water to benefit more residents in rural areas, the coverage of the safe drinking water in the region's rural areas has reached 80 percent, Tibet Daily reported.
It is said that the region's rural residents no longer have to carry water on their back or on the back of animals in bucket from a river or a spring, nor people have to break the ice to seek water resource.
More than 1.9 billion yuan ($278 million) was spent last year on various projects to develop safe drinking water, Xinhua News Agency reported.
Water supply was not convenient as many of the region's residents dwelling in scattered areas, and the residents in some of the village had to travel distances to fetch the water back home.
The region spent 737 million yuan ($113 million) in 2020 to implement more than 2,000 rural safe drinking water projects, and benefiting more than 380,000 rural residents.