Trip.com shares surge in HK trading debut
Share - WeChat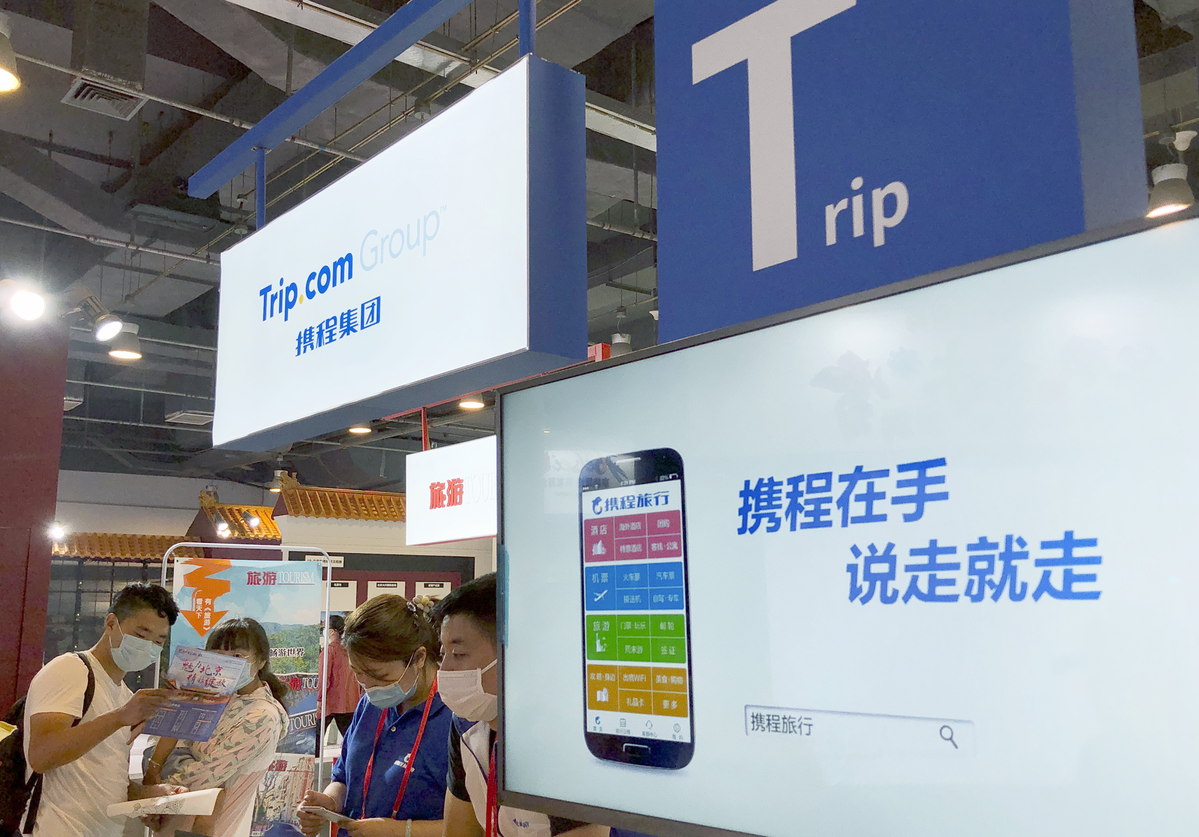 Shares of Trip.com Group Ltd surged over 4 percent in the first minutes of its Hong Kong trading debut on Monday, as the Chinese online travel site bets on a rebound in global travel when the COVID-19 pandemic subsides.
Trip.com, which first listed in Nasdaq in 2003, has priced its secondary listing in Hong Kong at HK$268 ($34.50), and looks to tap into more Asian investors and customers who are more acquainted with the brand and the business.
The company, which operates travel booking sites like Ctrip.com, Qunar and Skyscanner, hopes to use proceeds through the fundraising to invest in technologies and services that help boost tourism-related content marketing.
Liang Jianzhang, co-founder and executive chair of the board, likened tourism to people's "unsaturated" spiritual pursuit, and concluded that tourism should be an industry with fast and stable growth.
"The hurdles brought by the pandemic are only temporary," said Liang during the listing celebration ceremony in Shanghai. "We can't live without traveling, and our goal is to make traveling inseparable with Trip.com."
The company has felt the pinch of drastically reduced global travel to curb the spread of the novel coronavirus. It saw net revenue for 2020 drop 49 percent year-on-year to reach 18.3 billion yuan, according to the prospectus filed to the Hong Kong stock exchange.
Still, its US-listed shares jumped 60 percent in the past 12 months, largely fueled by resumption of domestic travel inside China.
Liang said future emphasis will be placed on promoting rural and countryside travel plans inside China, elevating services and content offerings, and building a content marketing matrix facilitating industrial players.
The company is also looking to gain a stronger foothold in the international travel segment, of which Liang said the company currently claims just 2 percent of the market share.