Civil aviation prepares for holiday rush
Share - WeChat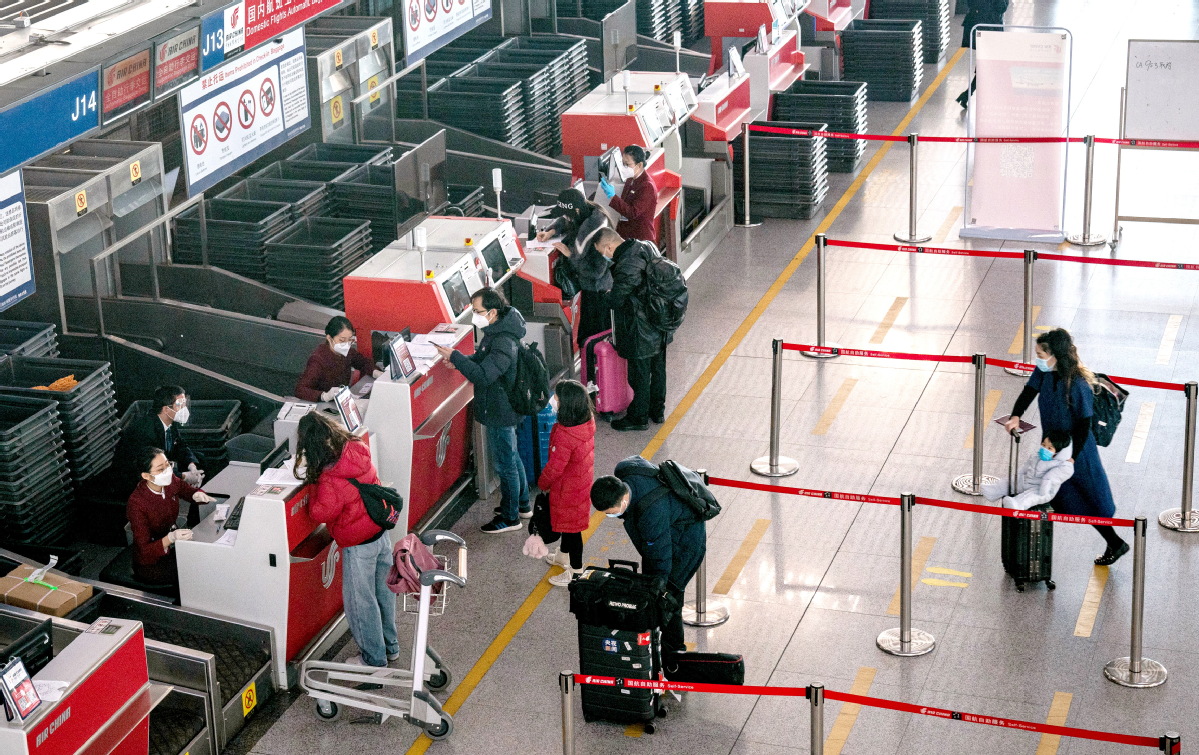 The civil aviation sector has prepared for a travel rush for the upcoming Labor Day holiday in May, as the sector is coming off a rebound last month.
According to the Civil Aviation Administration of China, the sector handled 47.6 million passenger trips last month, surpassing the figure in the same period in 2019.
It handled 655,000 metric tons of mail and cargo in the same period, an increase of 3.7 percent compared with 2019.
The five-day Labor Day holiday starting on May 1 will be a good time to travel across the country and the demand for civil aviation services will grow significantly, Shang Kejia, deputy director of the administration's transport department, said at a news conference on Friday.
To contain the spread of the COVID-19 epidemic, the Chinese public was encouraged to stay put during the Spring Festival travel rush, which lasted from January to March.
The three-day Tomb-Sweeping Day holiday in April saw a rise in travel demand, but Shang said demand during the five-day Labor Day holiday will be stronger.
Air travel peaks are expected to fall on April 30, and May 1, 5 and 9, and she suggested travelers avoid those dates for better travel experiences and cheaper air tickets.
To cater to domestic travel needs, the administration has encouraged airlines to allocate more resources, such as time slots from unused international lines, to domestic lines. Some 2,000 flights have been added during the holiday.
The administration is also carrying out a campaign to improve service quality from April 1, such as encouraging airlines to offer more convenient transfers and provide more measures to help seniors travel.
Travelers are advised to pay attention to epidemic control measures at their destinations and avoid going to areas with medium and high risks.
Shang also suggested passengers use contact-free services to check in and board planes.
Bao Yi, deputy director of the administration's planning development department, said although the civil aviation sector is recovering, it is also facing challenges.
"The scattered cases of COVID-19 in some areas in China have caused a fluctuation in demand for air travel," he said, adding that international traffic remains low as the global pandemic situation is still serious.
Bao added that civil aviation companies are still running deficits and are under pressure to turn profits.