Protection of grassland a priority issue
Share - WeChat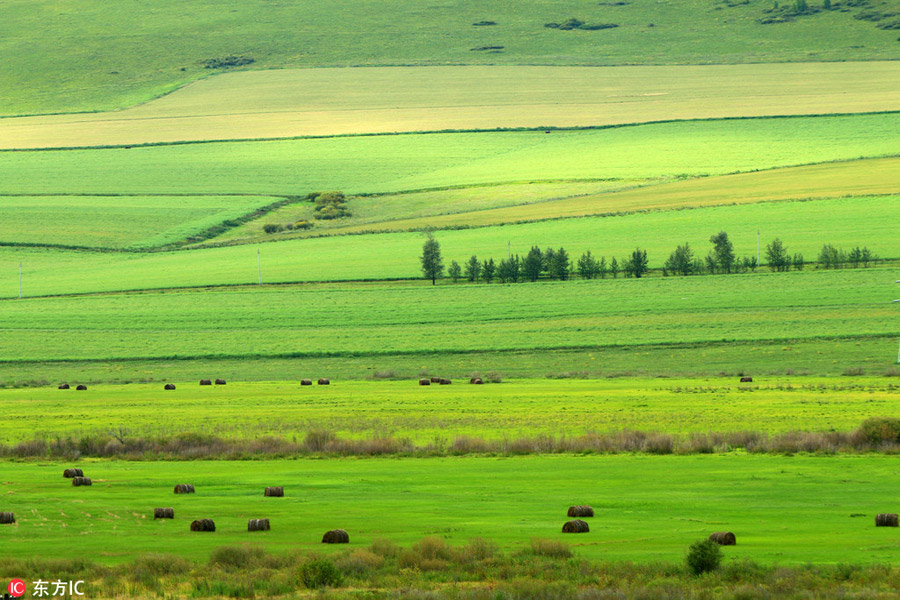 Cooperation with social organizations, technology and education emphasized
Forestry departments at all levels have been urged to draft specific plans to prevent grassland degradation by addressing matters such as grassland protection, the scientific use of grassland and grazing bans.
"Duty performance in the handling of those matters should be taken as an indicator in local authorities' annual work reports," Tang Fanglin, head of the National Forestry and Grassland Administration's grassland protection department, said on Wednesday.
He also encouraged forestry departments to build cooperative mechanisms with local departments and social organizations, and seek better solutions for grassland protection and restoration with the support of new technologies.
Tang emphasized the importance of public education.
"Grassland plays a crucial role in our environment," he said. "Only with participation of the general public can grassland be well protected."
Tang said guidelines released by the State Council recently on strengthening grassland protection and restoration were timely and would be a driving force in the country's green development.
On March 30, the State Council, China's Cabinet, issued guidelines for authorities nationwide on fixing loopholes and weak links in the protection and restoration of grassland.
Targets were set for the restoration of degraded grassland.
By 2025, a grassland protection and restoration system should be basically established, with the trend of grassland degradation fundamentally curbed and the country's grassland vegetation coverage stabilized at around 57 percent.
The system will see further improvements by 2035, with degraded grassland undergoing effective restoration and comprehensive vegetation coverage reaching around 60 percent.
By the middle of the century, degraded grassland should be comprehensively restored, and a virtuous cycle for the grassland ecosystem put in place to form a new pattern of harmonious coexistence between people and nature.
The guidelines also detailed 16 tasks and measures, including establishing a grassland survey system and increasing policy support, to achieve the grassland restoration goals.
The comprehensive vegetation coverage of grassland in China was 56.1 percent by the end of last year, an increase of about 5 percentage points compared with 2011, according to the administration.
Over the past year, China carried out desertification prevention and control work on over 2.09 million hectares of land. It also initiated its first pilot program to construct grassland nature parks last year, with 39 pilots launched.
"Our grassland ecosystem is still fragile due to the influence of climate change and irrational use in past decades," Tang said. "Also, a lack of technological support is a problem.
"We are now in a crucial stage. After the release of the guidelines, grassland protection and restoration work should be further strengthened."