Billionaire takes Wall Street on wild ride
Share - WeChat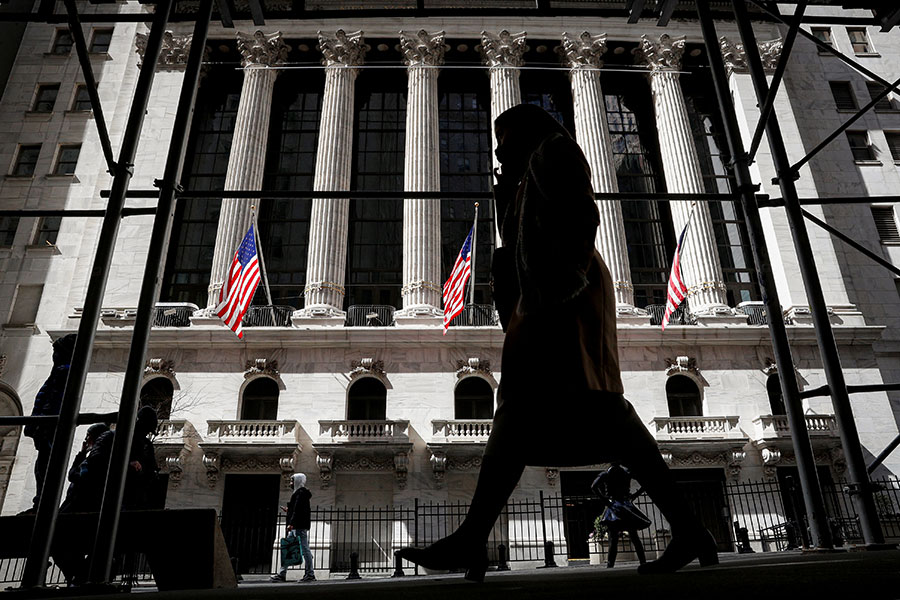 Losses huge as Bill Hwang's 'family office' defaults on margin calls
Like the stocks he's invested in, Bill Hwang's Wall Street career has had its ups and downs.
Most recently, there was a down-a big one.
Last month, Archegos Capital Management in New York, the "family office" run by Hwang, defaulted on margin calls that led to billions of dollars of losses for Japanese bank Nomura and other companies including Credit Suisse, along with an estimated $20 billion loss for Archegos.
Wall Street banks such as Goldman Sachs and Morgan Stanley managed to bail out in time, limiting losses.
Hwang, the son of a Christian minister and a naturalized immigrant from South Korea, imbues his financial activities with his faith. He borrowed from Wall Street banks to build enormous holdings in a handful of United States stocks and US-listed Chinese stocks, including Baidu and Tencent Music.
By mid-March, he was the heavyweight behind $20 billion of shares in ViacomCBS, effectively making him the media company's largest institutional shareholder, The New York Times reported.
However, the newspaper said few knew about his total risk exposure, because the shares were mostly held through complex financial instruments called derivatives, created by banks.
The derivatives included so-called total return swaps, a financial product that allows traders to make massive bets with relatively little underlying collateral. Derivatives allow investors to bet on movements of stock prices without owning the underlying securities.
Jim Collins, CEO of Excelsior Capital Partners, said: "At the close of every trading day, Archegos would settle its swap accounts. If the total value of all positions in the account rose, the bank in question would pay Archegos cash. If the value fell, Archegos would have to put up more collateral or, in industry parlance, post margin."
After ViacomCBS shares plunged late last month, Hwang's lenders demanded their money, known as a margin call-when a bank asks a client to put up more collateral if a trade partly funded with borrowed money has fallen sharply in value. If the client cannot afford to do that, the lender sells the securities to try to recoup the funds it is owed.
When Archegos could not pay, the lenders seized the assets (the stocks) and sold them, leading to one of the biggest implosions of an investment company since the 2008 financial crisis. Hwang's personal wealth largely disappeared.
On Wednesday, CNBC reported that Morgan Stanley sold about $5 billion of Archegos' stocks on March 25, the night before a "fire sale" hit rivals.
Goldman Sachs unloaded $10 billion in Archegos holdings the next day. The New York investment bank sold three blocks of shares on March 29, a source familiar with the sale process said. It sold $6.6 billion of shares in Baidu, Tencent Music Entertainment Group and Vipshop Holdings before the US market opened.
This was followed by the sale of $1.7 billion of shares in ViacomCBS and $2.3 billion of shares in Discovery, Farfetch, iQIYI and GSX Techedu later that day.
On April 6, Credit Suisse said it would take a $4.7 billion loss from dealings with Archegos, prompting it to overhaul the leadership of its investment bank and risk divisions.