Billionaire takes Wall Street on wild ride
Share - WeChat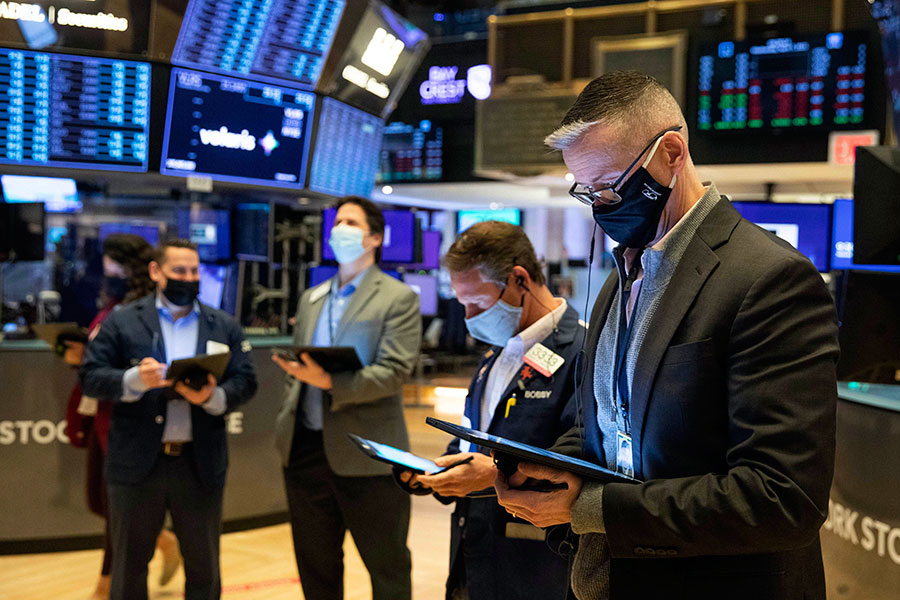 Vivid demonstration
Dan Berkovitz, a commissioner on the US Commodity Futures Trading Commission, said in a statement on April 1, "The collapse of Archegos Capital Management, and the billions of dollars in losses to investors and other market participants, is a vivid demonstration of the havoc that errant large investment vehicles called 'family offices' can wreak on our financial markets.
"A 'family office' has nothing to do with ordinary families. Rather, it is an investment vehicle used by centimillionaires and billionaires to grow their wealth, reduce their taxes and plan their estates."
Senate Banking Committee Chairman Sherrod Brown, an Ohio Democrat, wants answers from Credit Suisse and other banks on their margin calls and market activity related to Archegos.
In a letter sent on Wednesday to Credit Suisse Securities, Nomura Holding America, Goldman Sachs and Morgan Stanley, the senator said he is "troubled, but not surprised, by news reports that Archegos entered into risky derivatives transactions facilitated by major investment banks, resulting in panicked selling of stocks worth tens of billions of dollars and those banks collectively losing nearly $10 billion".
Early this year, Hwang focused his trading on ViacomCBS, which was optimistic about its new streaming service, media company Discovery, Chinese stocks RLX Technologies-an e-cigarette company-and GSX Techedu-an education company.
By January, ViacomCBS stock, which was priced at $12 a year ago, was nearing $50. Hwang kept building his stake through the swaps, which gave him the returns without actually owning the shares, people familiar with his trading told The New York Times.
By the middle of last month, as the stock neared $100, Hwang had become the single-largest institutional investor in ViacomCBS, according to those sources and an analysis of public filings by the newspaper.
However, if ViacomCBS shares were to suddenly reverse, he would have to pay the banks to cover their losses-or be cleaned out.
On March 22, ViacomCBS announced a new public offering, which it hoped would produce $3 billion to fund its strategic plans, including a streaming service.
Four people involved with the offering told The New York Times that bankers were counting on Hwang being the lead investor and buying at least $300 million of the shares.
Discovery Communications shares had a similar rise, moving from $19.27 in October to a high of $77.27 five months later, only to fall to about $41. The company also plans a streaming service, but investors believe competitors such as Netflix, Amazon Prime and Disney+have an advantage.
Sometime between announcement of the ViacomCBS deal and its completion on March 24, Hwang changed his plans. The reasons are not entirely clear, but shares of RLX and GSX both plummeted in Asian markets around the same time.
Hwang's decision resulted in the ViacomCBS fundraising effort ending up with $2.65 billion in new capital, short of the target.
By March 25, Archegos was reeling. ViacomCBS' falling stock price was triggering margin calls from its prime brokers that Hwang could not fully meet.
As ViacomCBS shares flooded the market due to enormous sales by banks, Hwang's wealth plummeted.
His problem was that he invested in a relatively limited number of companies, with several of them running into trouble simultaneously.
Bloomberg Business Week reported: "It's all eerily reminiscent of the subprime mortgage crisis 14 years ago. Then, as now, the trouble was a series of increasingly irresponsible loans. As long as housing prices kept rising, lenders ignored the growing risks. Only when homeowners stopped paying did reality bite-the banks had all financed so much borrowing that the fallout couldn't be contained."
Credit Suisse, Switzerland's No 2 bank, which was forced to dump more than $2 billion worth of stock to end exposure to Archegos, said Lara Warner its chief risk and compliance officer, and Brian Chin, investment banking head, were stepping down following the losses.
Credit Suisse Chief Executive Thomas Gottstein said in a statement on April 5: "The significant loss in our Prime Services business relating to the failure of a US-based hedge fund is unacceptable. Serious lessons will be learned."
Nomura, Japan's largest investment bank, warned on March 29 that it faced a possible $2 billion loss due to transactions with a "US client".
While some banks were able to offload collateral related to Archegos relatively quickly, including shares of ViacomCBS, Baidu and Tencent Music Entertainment Group, Credit Suisse was still selling on April 5.