Billionaire takes Wall Street on wild ride
Share - WeChat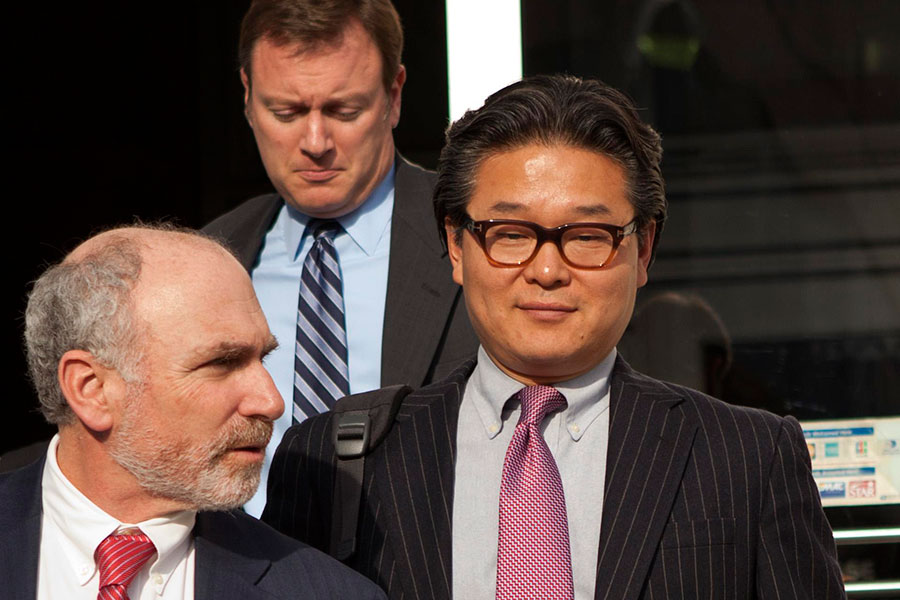 Economics student
Sung Kook (Bill) Hwang was born in South Korea and moved to Las Vegas in 1982 as a teenager. He spoke little English, and first worked as a cook at a McDonald's restaurant on The Strip. Within a year, his father, an evangelical minister, had died at age 50. Hwang and his mother moved to Los Angeles, where he studied economics at UCLA, from which he said he barely managed to graduate.
He later earned an MBA at Carnegie Mellon University in Pittsburgh, before working for about six years at South Korean financial company Hyundai Securities in New York. He eventually landed a coveted job as an investment adviser for Julian Robertson, the revered stock investor whose Tiger Management, founded in 1980, was considered a hedge fund pioneer.
After Robertson closed the New York fund to outside investors in 2000, the following year he helped seed Hwang's hedge fund-Tiger Asia-which focused on Asian stocks and at one point managed $3 billion for outside investors.
According to The Wall Street Journal, Tiger Asia was based in New York and became one of the biggest Asia-focused hedge funds, running more than $5 billion at its peak.
Robertson, now 88, said he was "very sad" about Hwang's fall.
"I'm a great fan of Bill and it could probably happen to anyone, but I'm sorry it happened to Bill," he told Business Insider on March 29.
In 2008, Tiger Asia lost money when investment bank Lehman Brothers filed for bankruptcy.
The next year, Hong Kong regulators accused the fund of using confidential information it received to trade some Chinese bank stocks.
Investment losses and regulatory issues in Hong Kong and the US ultimately led to the company closing in 2012, when Hwang pleaded guilty to wire fraud relating to illegal trading of Chinese bank stocks and separately paid $44 million to US authorities to settle insider trading charges.
Shortly after closing Tiger Asia, Hwang opened Archegos, named after the Greek word for "leader" or "prince".
The new company, which also invested in US and Asian stocks, was similar to a hedge fund, but its assets comprised Hwang's personal wealth and that of certain family members. The arrangement shielded Archegos from regulatory scrutiny because of the lack of public investors.
Hwang made large, concentrated bets on shares in South Korea, Japan, China and elsewhere, using significant amounts of borrowed money.
Archegos' assets rose from $200 million when he founded it in 2012 to more than $10 billion.
Larry McDonald, a former Wall Street trader and creator of the Bear Traps Report, an investment newsletter for hedge fund professionals, estimates that Hwang must have been compiling annual returns of 35 percent or more to see such an explosion in assets under management, the Fox News website reported.
"If those numbers are accurate, they are truly astounding," McDonald said.