Back to school of hard knocks
Share - WeChat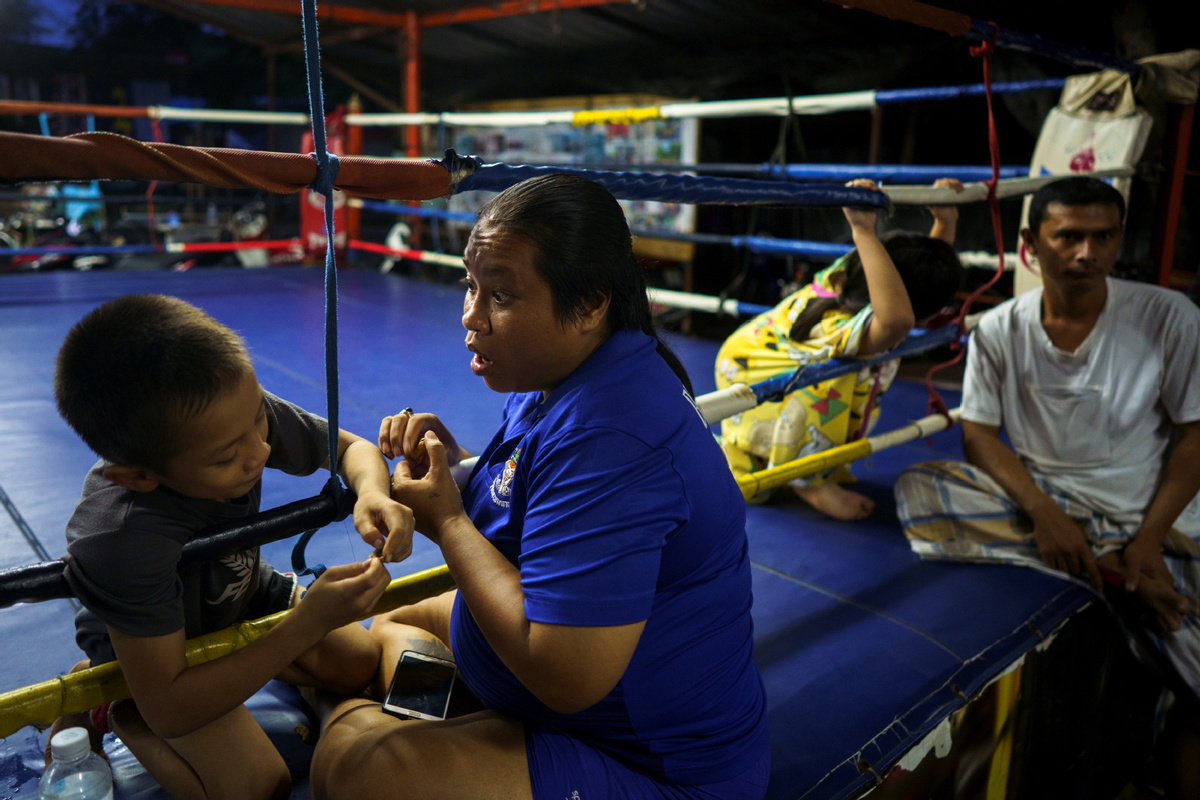 Parental consent is the only present requirement for child boxers.
"I'm not worried about boxing," said Sureeporn, adding that boxers were trained to protect themselves.
"There are not a lot of injuries in child boxing. I am confident in the system."
But the system doesn't always work.
In 2018, Tata fought in the same tournament where a 13-year-old boy died from a brain hemorrhage after being knocked out in the ring. Sureeporn said the referee had been too slow to intervene.