Ruili official sacked over epidemic control faults
Share - WeChat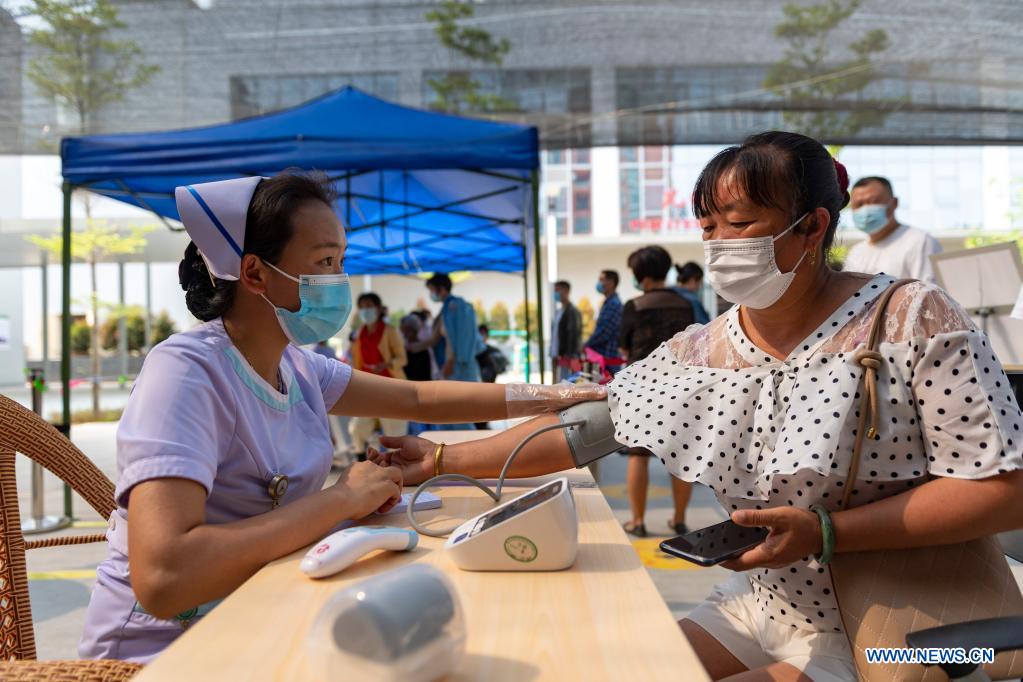 Gong Yunzun, Party secretary of Ruili, Yunnan province, was removed from his position for serious dereliction of duty in COVID-19 epidemic prevention and control, according to a punitive decision issued on Thursday, expanding the list of top local officials sacked in epidemic control.
Gong, 46, was held responsible for three COVID-19 cluster infections in the city within half a year, with the latest starting on March 29, according to a statement on Thursday from the Communist Party of China Yunnan Commission for Discipline Inspection and Yunnan Provincial Supervisory Commission.
Gong introduced the city's ongoing epidemic control and prevention work at a news conference on Wednesday night, but was removed from his post the next morning.
The commission urged Party members in the province to learn from the experience of the outbreaks and rectify behaviors like dereliction of duty in epidemic prevention and control.
Ruili, which borders Myanmar, has witnessed an increase in COVID-19 infections since the first positive nucleic acid test result in the latest outbreak on March 29.
As of Wednesday, 79 patients with confirmed COVID-19 cases and 44 with asymptomatic results, including imported infections, are receiving treatment or are under medical observation in designated hospitals in the province.
By 4 pm Wednesday, over 8,000 contacts with confirmed cases had been traced, the city health authority said. The city now has three neighborhoods designated as high-risk areas and six as medium-risk.
Gong is not the first top local official in China removed from his post due to dereliction of duty in COVID-19 epidemic prevention and control since the country tightened control on the spread of the virus to protect public health.
Leading Party and government officials, especially those at the grassroots level like in villages and districts, have been removed from their positions due to their failed performance.
At least five officials were punished in Hebei province for negligence in control and prevention of the COVID-19 outbreak in early January. Among them were the deputy head of Gaocheng district in Shijiazhuang, Hebei province, and the director of the district's health bureau.
In Beijing's cluster infection in June, the deputy head of Fengtai district, where most of those infected worked or lived, was removed from his position, according to the municipal government.