China to further enhance wildlife, habitat protection
Share - WeChat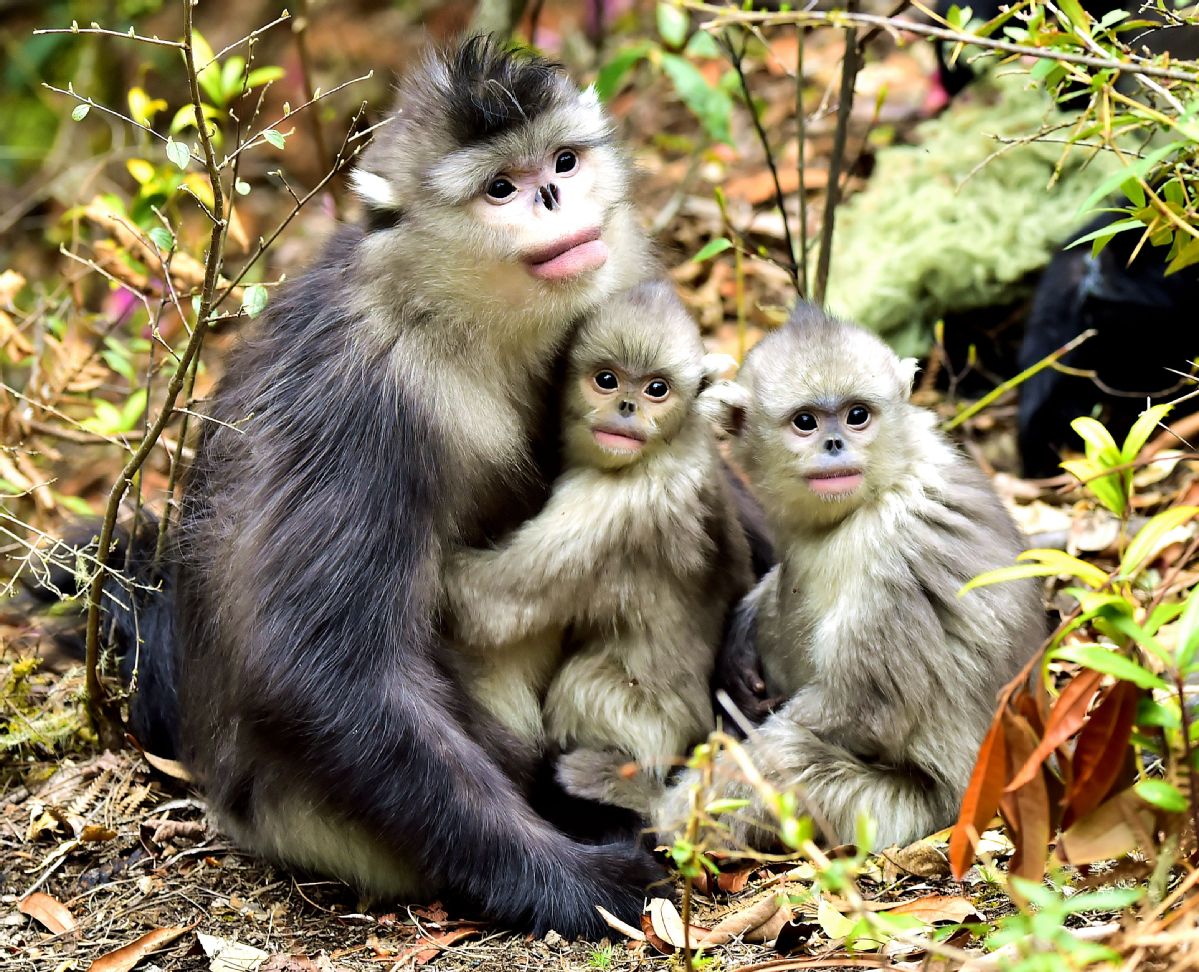 China will further enhance its protection of wildlife and their habitats and keep holding a firm attitude to fight against illegal wild trade, an official from the National Forestry and Grassland Administration announced on Thursday.
"We will perfect the legal system on wildlife protection, strengthen surveillance, improve wildlife management and promote public education in a larger scale," said Zhang Zhizhong, director of the administration's wildlife protection department.
As Thursday marks China's 40th anniversary of joining the Convention on International Trade in Endangered Species of Wild Fauna and Flora (CITES) in 1981, Zhang said the forestry department will encourage more communications with international communities in the future and make resolute efforts in fighting against illegal hunting, trade and transportation of wildlife.
As one of 17 countries in the world with mega biodiversity, China harbors nearly 10 percent of all plant species and 14 percent of animals on earth.
However, rapid socioeconomic development has put the country's biodiversity under increasing pressure. Some wildlife has been threatened due to habitat loss, illegal trade, overfishing, growing urbanization rate and also climate change.
During a conference on Thursday, Zhang said steadfast conservation efforts have been made by multiple departments and social organizations, focusing on habitat protection, afforestation and wildlife conservation to protect the country's biodiversity.
Between 2016 and 2020, China established many nature reserves that now cover 18 percent of its land area and protect 90 percent of the country's plants and 85 percent of its wild animals.
In the past five years, the administration showed that wetlands in China have expanded steadily, growing by 202,600 hectares by the end of last year.
Significant results in terms of greening and natural resources protection have also been achieved. Since 2016, 35.2 million hectares of trees have been planted and the vegetation coverage of grassland has increased to 55.7 percent.
Since it joined CITES in 1981, Chinese authorities have worked hard to fulfill the convention's mandate, said Ivonne Higuero, CITES secretary general, who highly praised China's efforts.
In the past decades, she said China's CITES authorities organized an annual training course for all national entities involved in the implementation of the convention, particularly for customs offices. It has also made strong contributions in the fight against wildlife trafficking through various legislative and enforcement initiatives.
Higuero also cited one of the country's actions in 2012 that mobilized more than 100,000 enforcement officers in a nationwide operation and resulted in the dismantling of 13 wildlife-related criminal networks and the confiscation of 130,000 wild animals.
On the country's 40th anniversary of joining the convention, she called on the Chinese authorities, the business sectors and the public at large to even more vigorously uphold the principles of the convention.
"Only by working together to ensure wildlife trade is sustainable will we be able to live in harmony with nature," Higuero said.