E-sports crime wave must be stopped
Share - WeChat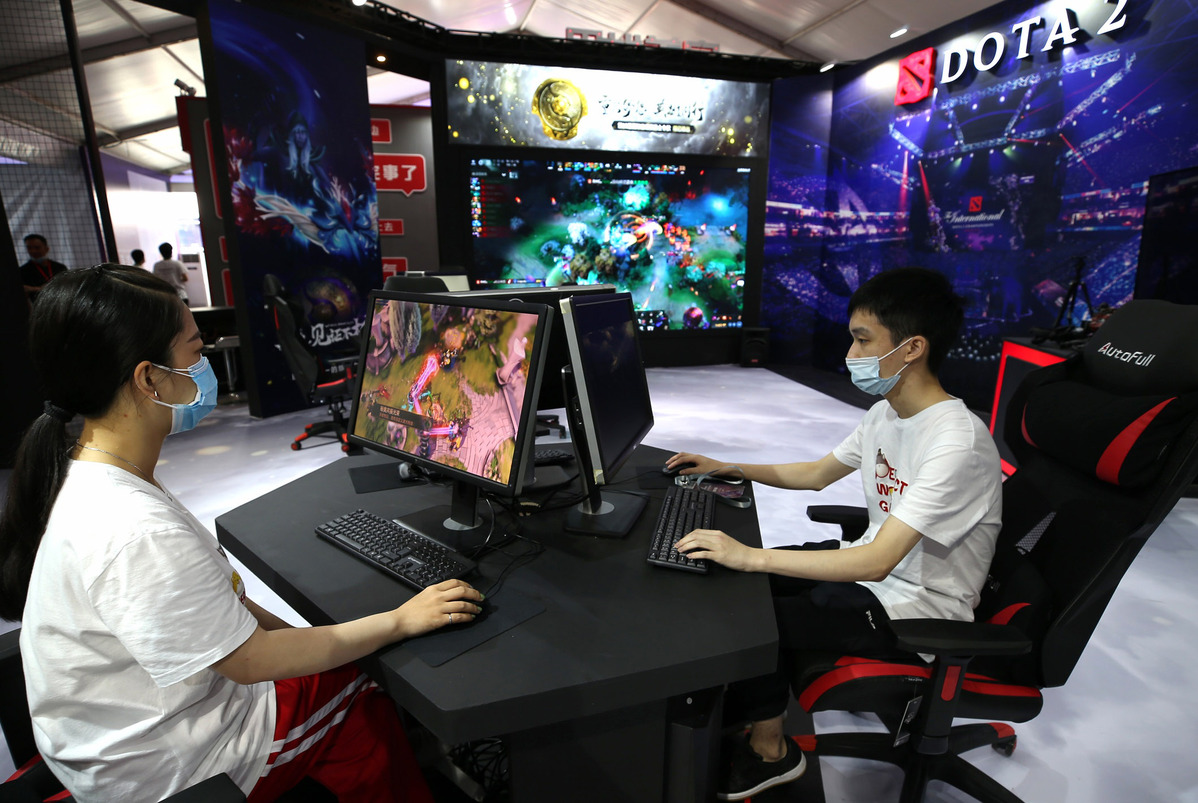 A multi-million dollar e-sports criminal ring based in Jiangsu province, China was recently broken up by police, in a joint operation with internet company Tencent.
Cheating in video games used to be a harmless thrill for children trying to defeat their computer opponents, but China's gaming industry has now become so lucrative that procuring cheat codes can win you more than counting cards at the top casinos in Las Vegas, or using steroids in the Olympics.
The police raid seized, among other items, several luxury sports cars, with the total value of items recouped from the gang estimated to be worth around $76 million.
Media reports revealing such criminally-gained wealth might more likely be associated with South American drug cartels in the 1990s or dark net criminal enterprises, but not the seemingly innocent business of video games.
There is much at stake in a global entertainment industry that dwarfs the value of TV production, cinema and music combined.
Subscriptions to cheat codes were made available on the black market, with packages costing illicit customers anything from $10 a day up to $200 per month, depending on the type of cheat codes. Many of the hacks were designed for popular first-person shooter games, with some, such as Overwatch and Call of Duty, offering first-place prizes of $5 million in tournaments.
The scale of the China e-sports boom means extremely serious cases of criminal fraud have become possible. Large tech companies are aware of the risks and, together with the police, try to tackle the challenge.
The industry itself is undergoing an overhaul in its effort to suss out cheaters looking to undermine the system. Just like any other professional sports competition, whether it takes place on grass or on digital platforms, a strict set of regulations is imposed.
E-sports in China hit a market value of $136 billion in 2020, according to Statista. It is vital therefore that both sponsors and spectators alike are content with a level of integrity throughout a professional competition.
Securing internet connections under controlled conditions is one way to stop cheating. This means that competitions now ban rogue internet connections, either in the warm up area or on stage. Standard issue approved keyboards and mouse accessories are also now included in regulations, preventing anyone from installing code into playing equipment.
Refereeing e-sports is more difficult than in traditional physical sports. A soccer referee for example, will be able to see the entire game unfold up close and remedy any fouls. E-sports officials, however, will have multiple screens to consider in often extremely chaotic live situations. How players interact with each other therefore has to be carefully scrutinized in order to catch any nuance in standard play. It could be a detail made of several pixels, only visible over a matter of milliseconds, which can betray foul play.
Spectators play a big role in providing help to catch cheats. Countless people will be watching the top matches through online player streams, and so any suspicious activity is now more likely to be picked up by enthusiastic amateurs.
Anti-cheat algorithms installed on servers may also now help to detect hacks such as aimbots, which assist in shooting accuracy, and wallhacks, which can make walls appear transparent to reveal an opponent's position.
Software for cheats is constantly evolving in its sophistication. Evidence of cheating sometimes needs something tangible in the form of demonstrable code, despite in-game tells. The black market for cheat codes is therefore undergoing a constant arms race to remain undetectable in lucrative tournaments, fueling criminal enterprises just like the one recently dismantled in Jiangsu. This is the new frontier for video gaming, an unprecedented industry where the stakes remain high.