TikTok's expansion good news for UK
Share - WeChat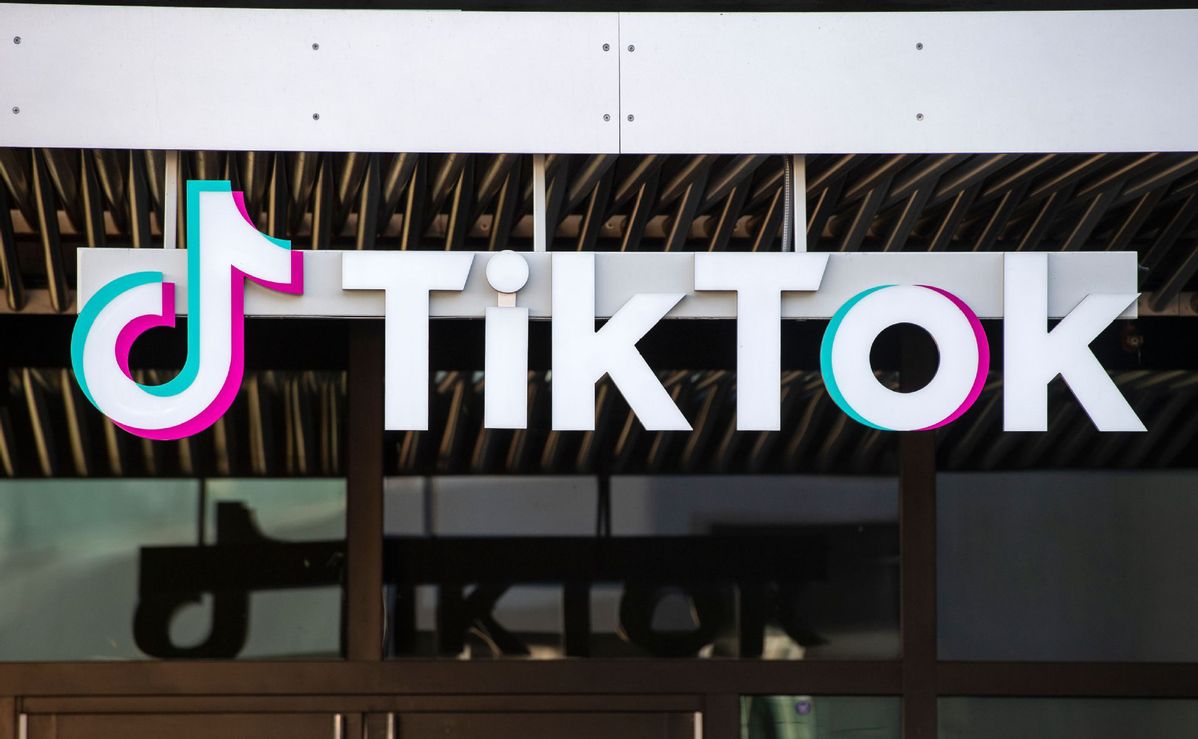 Remember former US president Donald Trump's threat to ban TikTok? That prospect faded in the dying weeks of his presidency when a second US court ruled in favor of the majority Chinese-owned videosharing app.
The former president's techno spat was part of a wider trade war waged against China, in this case involving unproven claims the app threatened US security. But a federal judge ruled in December that the proposed ban was "arbitrary and capricious".
The squabble, while it lasted, did not appear to hold TikTok back.
In a pandemic year, which saw people ever more dependent on keeping in touch via their social media connections, TikTok overtook Facebook to become the world's most downloaded app. By the end of 2020, it had been downloaded 2.6 billion times since the service launched globally in 2017.
In spite of, or perhaps because of, its problems in the US, TikTok worked to expand its operations, including in Europe, and especially in the United Kingdom, which is eager to establish itself post-Brexit as a global tech hub.
After the company announced in October that it was adding 3,000 engineers to its global workforce, TikTok went on a hiring spree in London, and this month it took a lease on a prestigious new office block in the UK capital that could accommodate more than 800 employees once pandemic restrictions are over.
The move revived speculation that London could become the company's European headquarters, a prospect that had looked increasingly less likely last year as the UK government pondered whether to follow Trump's ban.
The company has fended off speculation that London might one day even become TikTok's international headquarters. Already, however, the London office is its largest after its campus in Los Angeles.
Quizzed by a UK parliamentary committee in September, Theo Bertram, TikTok's public policy chief in Europe, said, "We're focused on the challenge we have in the US before we look at the international regime."
However, he also told the members of Parliament, "We're probably one of the fastest-growing businesses in the country."
That expansion will come as good news to a government struggling with some of the initial downsides of its decision to leave the European Union.
Rishi Sunak, the UK's finance minister, who delivered his latest budget this month, said the UK was a place "driven by innovation, entrepreneurship, taking the agility we have after leaving the EU and putting that to good ends."
And, as London dreams of challenging Silicon Valley as an international tech hub, the city's mayor, Sadiq Khan, boasted: "London is the global tech capital of Europe", after the UK capital was estimated to have attracted more tech investment last year than its main European rivals combined.
It is an environment in which TikTok has sought to raise its profile in the UK, where it already accounts for 20 percent of the time spent on video online viewing by the 16 to 34 age group.
It recently announced a UK partnership with e-commerce company Shopify to help its brands reach the video app's 100 million users in Europe. It is also supporting a Future Theatre Fund to support an important UK sector that has been hit hard by pandemic restrictions, and has signed up to sponsor new talent in the UK fashion business.
Looking back on the past year in a recent column, the company's general manager for Europe, Rich Waterworth, wrote: "For me, 2020 has been the year when TikTok has woven itself into Britain's cultural fabric of London and the UK."
At a digital conference in London last month, Waterworth also highlighted TikTok's growing focus on sports, noting: "We've seen amazing content coming on the platform. Football has become big on TikTok in the UK specifically."
The UK clearly represents just one area of TikTok's global ambitions. But after what was politically a challenging year, London looks to be central to its future plans.
In mid-2020, parent company ByteDance was reported to have shelved plans to make London TikTok's global headquarters, a move opposed by some members of Parliament. But it was later said to have backtracked after the UK government put aside previous objections.
As Bertram, TikTok's public policy chief in Europe, explained last year, at the height of the Trump ban furor, "We are still thinking about what to do about our global HQ, and we haven't made any decision on that yet, and anything else is speculation."
What is certain, however, is that TikTok's growing army of users, not least in the UK, has shrugged off last year's political squabbles. They are understandably more focused on their next video than on where their favorite app decides to make its corporate base.
The author is a senior media consultant for China Daily UK. The views do not necessarily reflect those of China Daily.