Investigations urged for wrongful convictions
Share - WeChat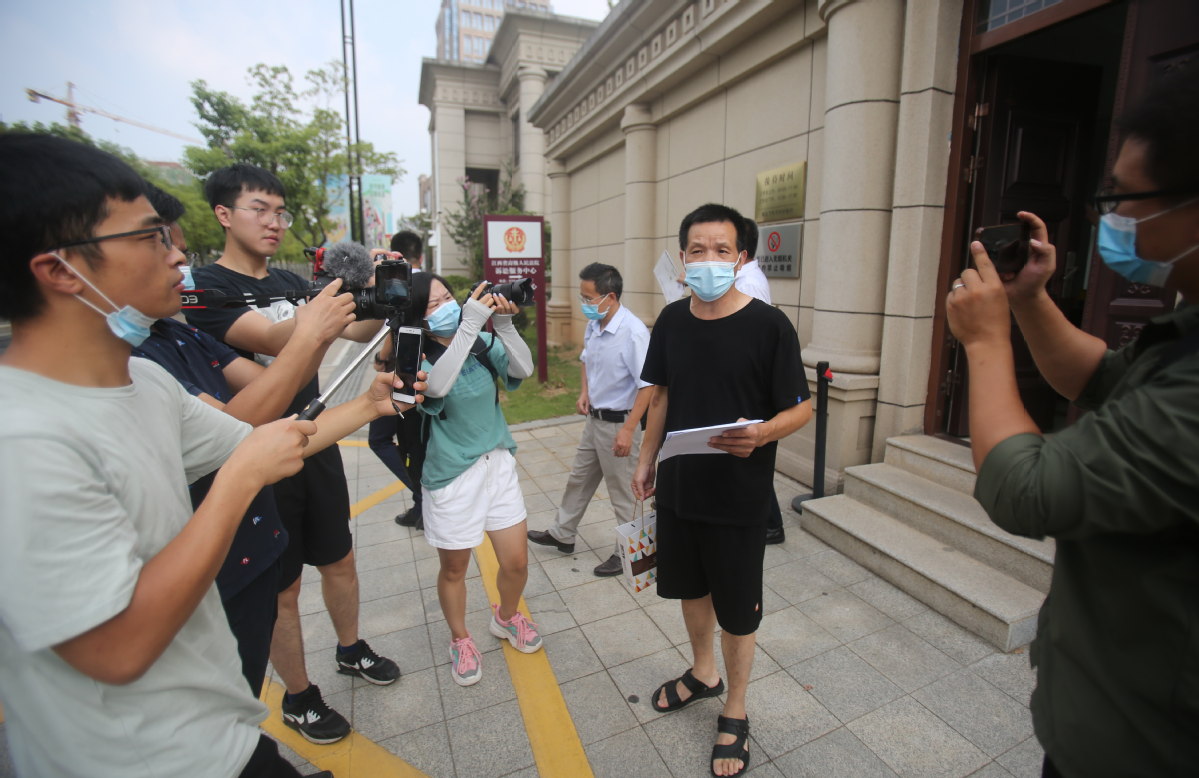 The Supreme People's Procuratorate has asked procuratorial organs in all regions to conduct thorough investigations into wrongful convictions that have been corrected since 2018 and put forward suggestions on accountability for those involved.
Reports on investigations of the accountability of officials involved in wrongful convictions must be kept up to date and are at the very foundation of legal oversight, Procurator-General Zhang Jun said at a conference held by the Communist Party of China branch at the top procuratorate on Tuesday.
Officials who failed to perform their duties or exhibited serious statutory faults must be strictly investigated and held accountable, Zhang said.
He said the investigation work should be conducted in conjunction with an ongoing national operation focused on rectifying departmental problems in the political and legal system, including those in public security organs, procuratorates, courts and prisons. The operation was launched by the central government in February.
Mechanisms for correcting unjust and erroneous cases and investigating officials' judicial responsibility should also be improved and fully implemented, he said.
While delivering a report to the annual meeting of the top legislature early last month, Zhang said that correcting wrongful convictions should not end with State compensation, and people who are responsible for such cases must be held to account.
Last year, procuratorates nationwide led investigation organs to withdraw 24,000 cases in accordance with the law, up 58.4 percent year-on-year. Prosecutors also lodged protests against 8,903 verdicts in criminal cases that they believed were wrong, up 7.2 percent year-on-year, according to the top procuratorate's annual work report.
The high-profile case of Zhang Yuhuan, a villager from Jinxian county, Jiangxi province, who had his name cleared last year after being wrongfully detained for about 27 years was mentioned in the report.
Zhang was found guilty of killing two boys in 1993 and was sentenced to death with a two-year reprieve for the crime of intentional homicide in 1995. The Jiangxi High People's Court reheard the case in July last year and declared Zhang not guilty due to unclear facts and insufficient evidence presented in the original trial.
Zhang received State compensation of more than 4.96 million yuan ($758,000) and also applied to the provincial procuratorate for an investigation into the judicial officials whose miscarriage of justice caused his wrongful detention. He has yet to receive any response to his investigation request.