'Waste not, want not,' minimalists say
Share - WeChat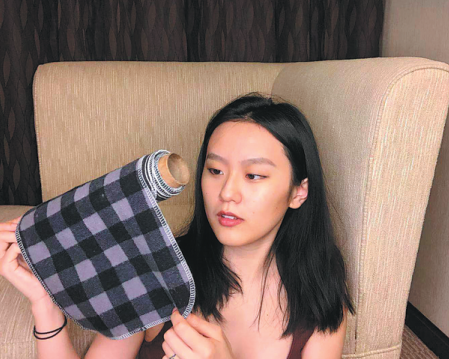 As an eco-minimalist, Su Yige has maintained an environmentally friendly and sustainable lifestyle for the past three years while studying in Canada.
She takes her own bag when she goes grocery shopping and uses second-hand items as often as possible.
As she has attended online classes at home in Toronto for the past year, Su hasn't used any sanitary napkins and avoids almost all paper-related products unless she has to use a public toilet while away from home.
However, her eco-friendly actions have often led to the 23-year-old being mistaken as Japanese.
Initially, she believed it was a result of similarities in Asians' appearance in the eyes of many Westerners, but after long observation she has concluded that it is based on "environment-related racism against Chinese people".
That conclusion prompted her to launch an environmental video blog as a platform to address this perceived racism.