China capable of safeguarding grain security: official
Share - WeChat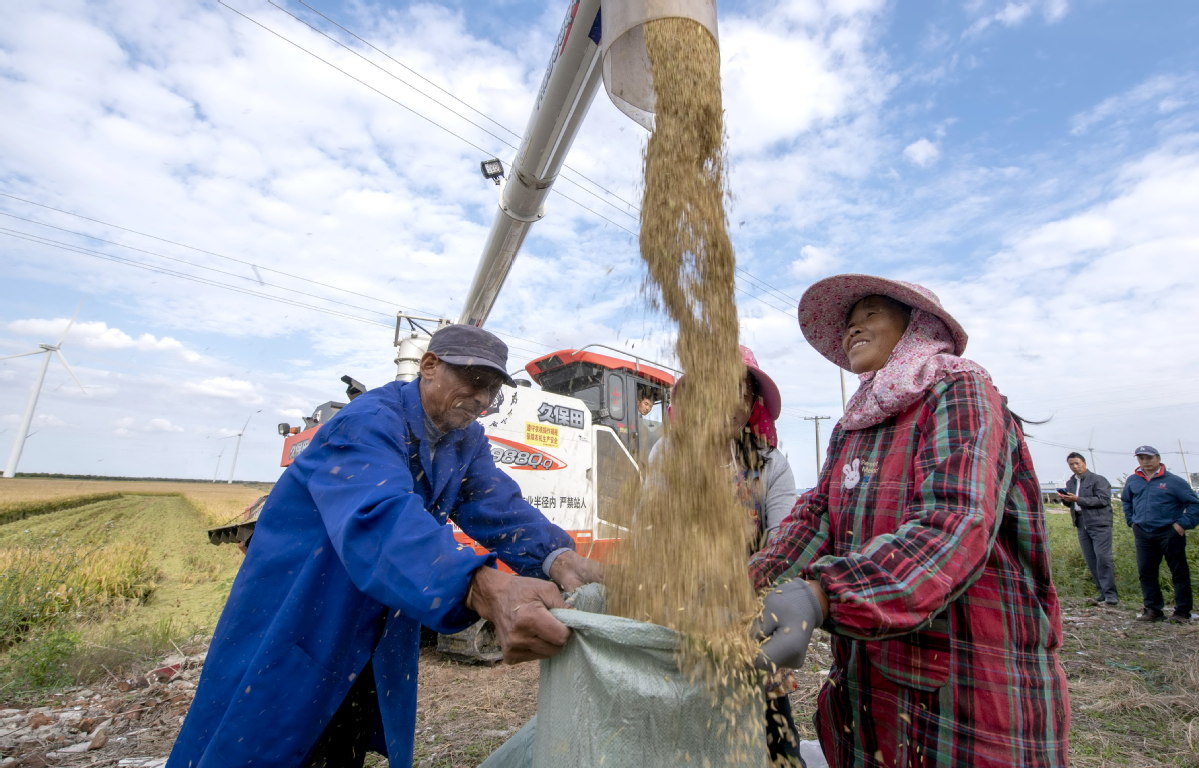 BEIJING - China has the foundations, conditions, confidence and capability to safeguard the country's grain security, which has withstood the test of the COVID-19 epidemic, an official said here Friday.
Supported by high output, stable supply and sufficient reserves, China's grain security has remained sound, said Liang Yan, deputy head of the National Food and Strategic Reserves Administration.
The country has secured a bumper harvest for 17 years in a row, with its annual grain output exceeding 650 million tonnes for six consecutive years.
Meanwhile, China's per capita share of grain has exceeded 470 kg, higher than the internationally-recognized security baseline of 400 kg, according to Liang.
China's grain market has been steady for years, both in terms of supply and prices, even in times of severe epidemic, she said, noting that the country's paddy rice and wheat inventory is able to cover more than one year of market demand.
However, Liang said that China's grain supply and demand will remain in a "tight balance" in the mid-to-long run, calling for continued effort to cope with risks, including external uncertainties, rising domestic demand and structural problems.
For the 14th Five-Year Plan period (2021-2025), China will aim at keeping the country's total grain output at above 650 million tonnes per year while enhancing the security of grain reserves, she said.
Over the next five years, the country will also work to smooth logistics, boost the overall development of the grain industry and push forward the construction of relevant facilities to ensure grain security, said Liang.